'Cash Me Outside' Girl's Mother Reportedly In Trouble With The Police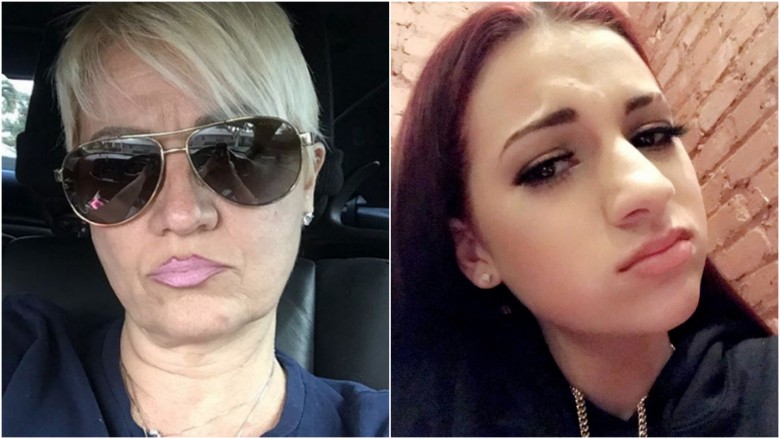 Uh-oh. A recently-released video may have gotten the mother of Danielle Bregoli in hot water with the police.
TMZ first reported a video of Barbara Ann Bregoli pinning her daughter to the floor on March 22, 2017. In the video, which was allegedly filmed and shared by Danielle's former friend, Barbara can be seen hitting her daughter and calling her a "b****."
While the video certainly doesn't do Barbara Ann any favors, it turns out that her recorded behavior has received the attention of the authorities.
According to TMZ, sources within Boynton Beach, Fla.'s police department revealed that law enforcement officials have been made aware of the video. Since cops have said they wouldn't investigate based on the video's existence alone, it's likely that someone has filed an official complaint.
Child Services will probably become involved, as that's typically standard procedure in these cases.
However, Danielle, who's reportedly been fielding TV offers with her mother, insists that what was caught in the video was all horseplay. "It wasn't what it was at all. We were play fighting on the floor and I hit her too hard and so she kind of just pushed me on the floor–that's all that happened," she told TMZ.
Still, an investigation may be worth pursuing. According to The Sun, police have been sent to the family's address before–allegedly over 50 times in the past year over domestic violence reports.