Canadian Prime Minister Justin Trudeau Challenges Matthew Perry To A Fight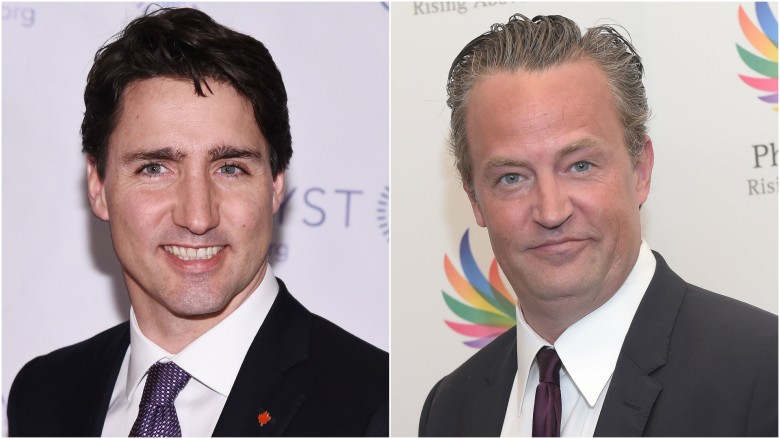 Getty Images
The Prime Minister of Canada is ready to brawl.
After Matthew Perry, 47, admitted to beating up a young Justin Trudeau in their Ottawa, Canada elementary school days on Jimmy Kimmel Live!, Trudeau is firing back.
"I've been giving it some thought, and you know what, who hasn't wanted to punch Chandler?" Trudeau, 45, tweeted out on April 1, 2017, referencing Perry's Friends (1994-2004) character. "How about a rematch @MatthewPerry?"
Perry, who says he and a friend beat up Trudeau for "excelling in a sport that [they] weren't," isn't quite as ready to take on Trudeau as he was in his youth. He tweeted back at the Canadian heartthrob on April 2, 2017, writing, "I think I will pass at your request for a rematch kind sir (given that you currently have an army at your disposal)."
That's probably smart thinking.
Still, while he seems to be playful in his hopes for a rematch, we wonder if Trudeau feels any negativity toward the Seventeen Again (2009) actor.
Or could Trudeau credit Perry with driving him to succeed? "I think he said, 'I'm going to rise above this and I'm going to become prime minister," Perry joked on Jimmy Kimmel Live!
Yeah, we kind of doubt that's the case, but at least both men got a story out of it.