Bob Harper Opens Up About 'Widowmaker' Heart Attack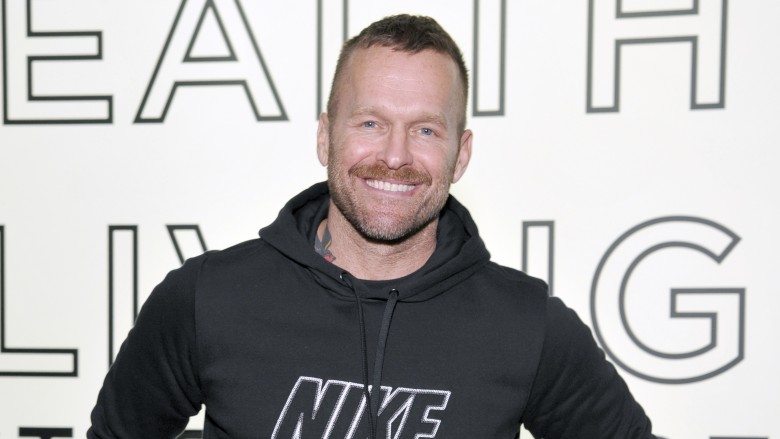 Getty Images
Bob Harper has spoken out for the first time since his near-fatal heart attack on Feb. 12, 2017, and The Biggest Loser (2004-) coach has revealed he's extremely lucky to be alive.
"I was in full cardiac arrest. My heart stopped. Not to be dramatic, but I was dead. I was on that ground dead," Harper said of his harrowing ordeal during an interview on Today. He also said if it wasn't for the quick thinking of two doctors who were also working out at the gym, he probably wouldn't have made it. They performed CPR on Harper and used a defibrillator to revive him until paramedics arrived.
"The fact that there were doctors in the gym when I had the heart attack saved my life. I will never ever walk into a gym again that doesn't have CPR, people that know their CPR, and there's an AED somewhere in that gym," Harper told Today (via People).
Harper also shared that he had no memory of that day at all, saying he woke up in the hospital confused and had no idea why he was there. While in a medically induced coma, Harper had two stents put in "to keep his arteries open and reduce the risk of a future heart attack."
The obviously health-conscious fitness guru said that the heart attack was a shock and that he learned a lot about himself, including not to ignore warning signs.
"I think about before the heart attack I was having like dizzy spells and I thought, maybe I should've really taken that more seriously. It's been a huge wake-up call for me," Harper said.
Under the advice of his doctors, Harper has scaled his exercise routine way back to just one hour of walking per day. He is expected to make a full recovery, but the ordeal has left the normally high-intensity trainer with some permanent effects.
"I'm going through some depression," Harper explained. "You really face your mortality. And I'm really understanding what's important in life."