Why Hollywood Won't Cast Jennifer Hudson Anymore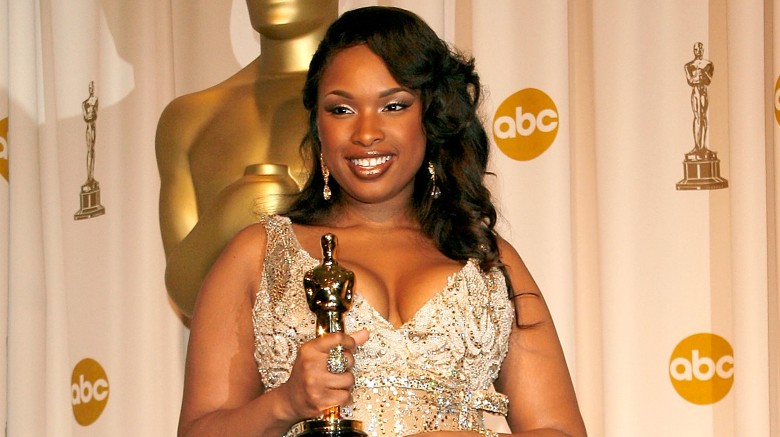 Jennifer Hudson, the lovable girl-next-door with a powerhouse voice, was enjoying a sensational rise to fame more than a decade ago, but the American Idol alum's fame has faded in recent years, leading some to wonder how such a talented performer has fallen off the radar. Was it the so-called Oscar curse that derailed her career just as it took off? Perhaps it was the ill-fated string of roles she chose following her award-winning big screen debut. Somehow, Hudson has simultaneously sparked controversy and complete audience disinterest in her post-Dreamgirls resumé, not to mention attracting seemingly unending scorn from critics.
Even her music career, which given her obvious talent should have been the path of least resistance, hasn't exactly panned out. So, what's the deal? Will J-Hud ever find a workaround to get back on the A-List? While we wait to see if she can can overcome her apparent shadow, let's take a look at why it seems like Hollywood won't cast Jennifer Hudson anymore.
She was a late bloomer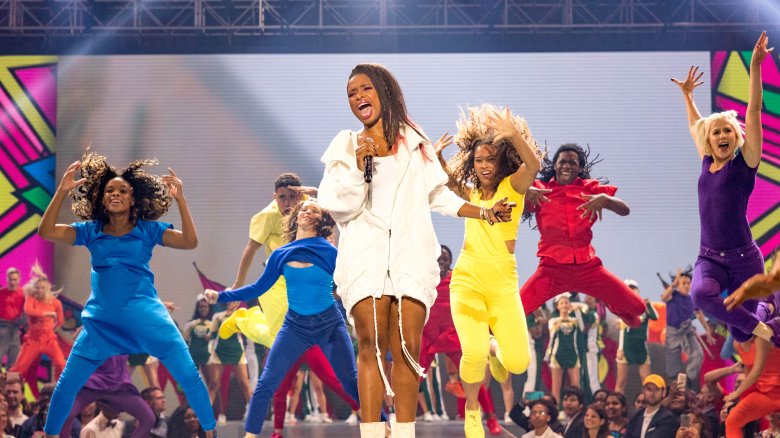 She has one of the most powerful voices in Hollywood, and yet, if you can believe it, Hudson was once afraid to share her gift with the rest of the world.
"I used to beg for a solo, and then when they gave it to me, I would be too afraid to sing," she told Glamour magazine, recalling her days singing at her church in Chicago. "I didn't start singing with my eyes open until I was 19 years old." 
Perhaps this naturally reserved demeanor has continued to hinder her opportunities in showbiz.
Dreamgirls was both a blessing...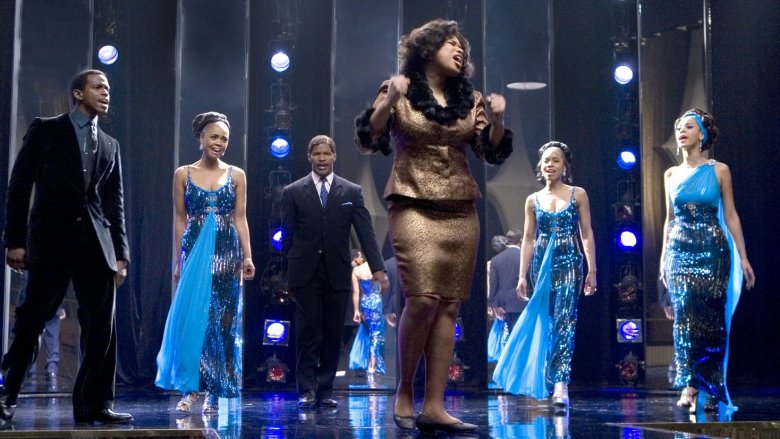 Hudson reportedly beat out nearly 800 girls to land the coveted role of Effie White in Hollywood's long-awaited movie adaptation of the Broadway musical Dreamgirls (2006). Anyone who saw the musical in 1982, or simply the YouTube video of Jennifer Holliday performing the iconic song "And I'm Telling You" at the Tony Awards, knows that role has the potential to make a star out of those who play the part, and that's exactly what happened to Hudson in Dreamgirls. Critics raved about her debut performance, and awards followed, including a Golden Globe and the coveted Academy Award for best supporting actress. Suddenly, Hudson went from an American Idol reject with no acting experience to the most sought-after woman in Hollywood.
...and a curse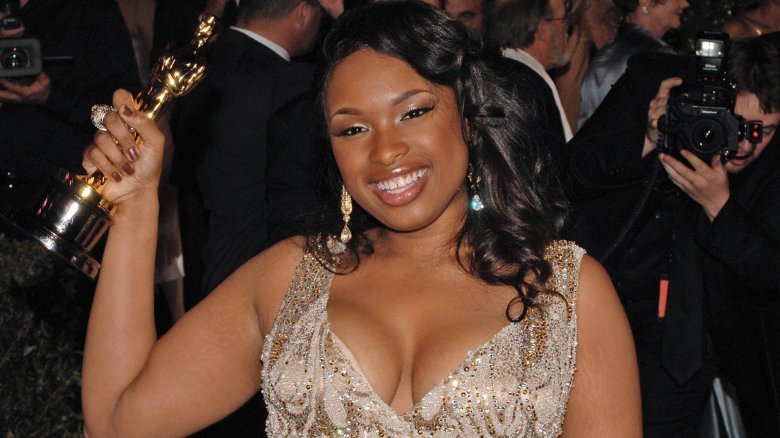 Winning an Oscar for your first movie role is a spectacular way to kick off one's career. It's also a very, very tough way to maintain longevity in Hollywood. Just ask actors Timothy Hutton, Tatum O'Neal, and Marlee Matlin, who've spent the many decades following their respective Oscar wins trying to live up to their golden moments.
Hudson appears to be in the same boat. Forever linked to Effie White and her signature song, Hudson has struggled to find a role that showcases her multitude of talents and proves she is more than just a one-trick pony. Hollywood also appears to be struggling to figure out if Hudson is a dramatic or comedic actress, or both (or neither). For Hudson, success may simply have come too fast, too soon.
Her A-List debut led to a D-List resumé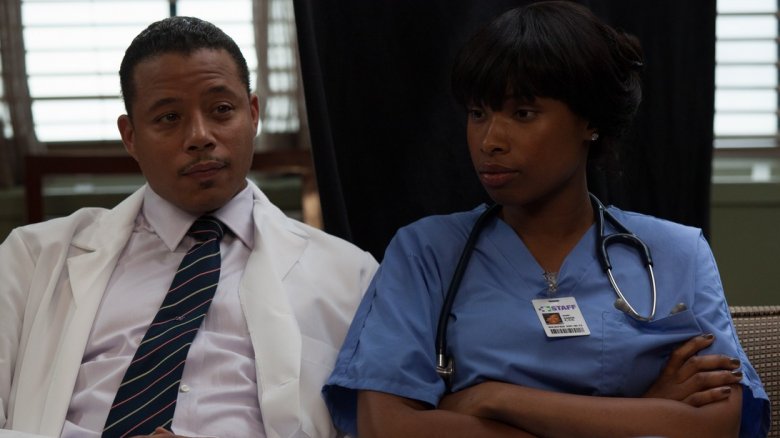 One sign that your movie career isn't going that well is when your filmography becomes littered with titles nobody has seen or even heard. Jennifer Hudson has appeared in a number of non-starters that would give any Hollywood agent a touch of heartburn. There was Fragments, which came and went without much fanfare in 2009; The Inevitable Defeat of Mister and Pete in 2013, which made less than $500,000 at the U.S. box office; and 2014's Lullaby, which apparently did not make a dent in Tinseltown, despite having a notable cast that included Garrett Hedlund and Amy Adams.
To be fair, all of this can easily be chalked up to Hollywood growing pains. Nobody's resumé is perfect, but we really hope Hudson's next project aims for a nationwide release rather than straight to video on demand.
Her small screen efforts stayed small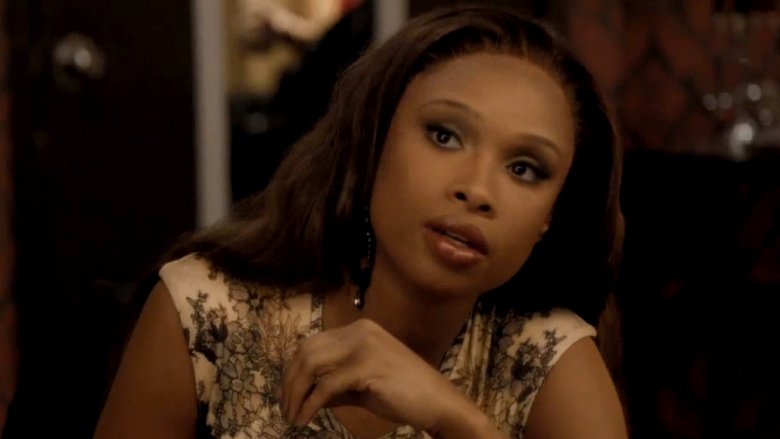 Jennifer Hudson was wise to test her strengths on the small screen. Every major actress in Hollywood appears to be doing that these days, from Emma Stone to Nicole Kidman and even Julia Roberts. However, the two major projects Hudson chose either had too small of an audience — Smash (2012-13) — or were past their prime — Empire (2015-) — for her to really make a splash.
That said, we still think television is a good path for Hudson, especially as Ryan Murphy continues to revive the careers of so many major movie actresses. Seriously, why hasn't he cast Hudson on American Horror Story yet?
Even her music career has gone flat
Jennifer Hudson released her second album, I Remember Me, in 2011, and it debuted on the Billboard 200 chart at No. 2. However, only one single, "Where You At," was a hit. 
She reinvented herself for her next studio release. With a new haircut and edgier style, she enlisted the help of Timbaland and Pharrell Williams for JHUD in 2014. Alas, that was a flop, selling a mere 24,000 copies in the first week of its release. Billboard even suggested her Oscar win in 2009 was potentially damaging her music career.
She's been coping with tragedy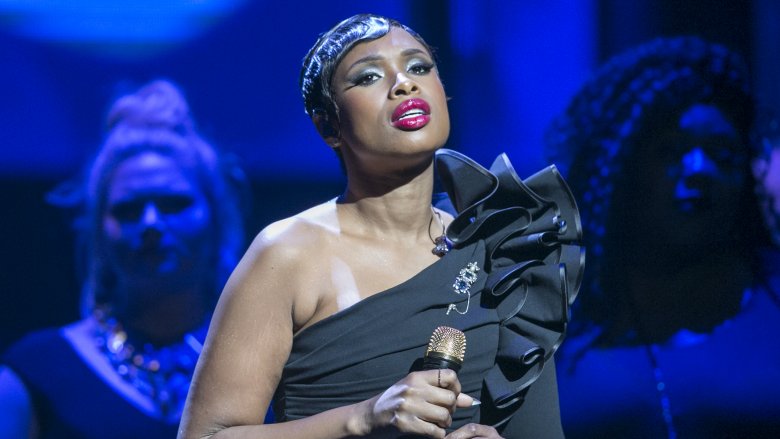 We don't want to suggest that Hollywood won't cast Jennifer Hudson because she experienced horrific personal tragedy. Rather, it's worth noting that the star's attention has been focused on the monumental task of enduring in the wake of great sorrow — not picking the right gown for a red carpet stroll.
In October 2008, while celebrating her debut solo album's success, Hudson was rocked by news that her 57-year-old mother, Darnell Donnerson, and 29-year-old brother, Jason Hudson, had been murdered at their home in Chicago. Her 7-year-old nephew, Julian King, was later found shot dead in an abandoned vehicle. William Balfour, the estranged husband of Hudson's sister, Julia, and father of Julian, was charged with the murders and sentenced in 2012 to life behind bars.
Despite the horrific tragedy, the singer told Oprah in 2012 that she had learned to forgive her family's killer. "For the most part, it's not his fault," she said (via Today). "It's what he was taught, how he was brought up." She added. "Had you had the love my mother gave us, or the background, you know, that some have, then [he] would've stood a chance."
Her son saved her life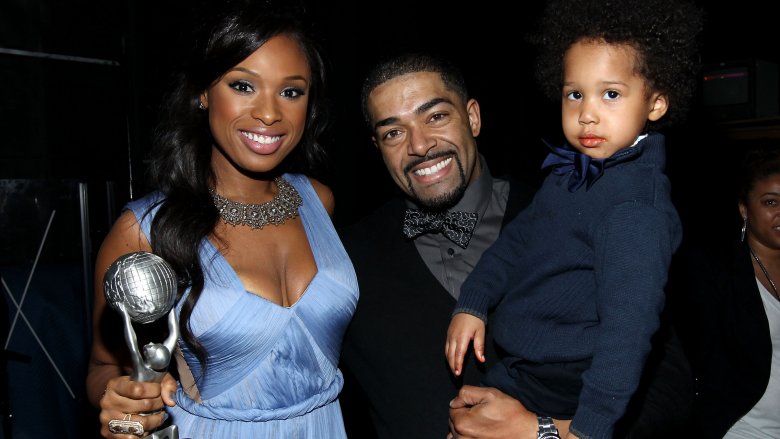 Getty Images
The grief Hudson faced after her family members were murdered was immense, yet she somehow carried on and forged a future with her partner of ten years, former pro wrestler David Otunga, and their son, David Daniel Otunga Jr.
"I went from being an aunt, having a mom, and being a child to not having a mom, becoming a mom, and raising my own child," she told Glamour in 2015. "I tell [my son] David all the time, 'You saved my life.'"
Hudson spoke about the challenge of discussing her family's tragedy with other people. "It's frustrating as hell to me to have somebody who ain't lost nothing try to talk to me about it," she said. "I want to say, 'Don't even bother, because you know nothing.' But you never know how much you can get through until you're going through it."
At the time of this writing, Hudson and David Otunga are undergoing a nasty split and custody battle. 
Let's hope she's not banking on Sex and the City 3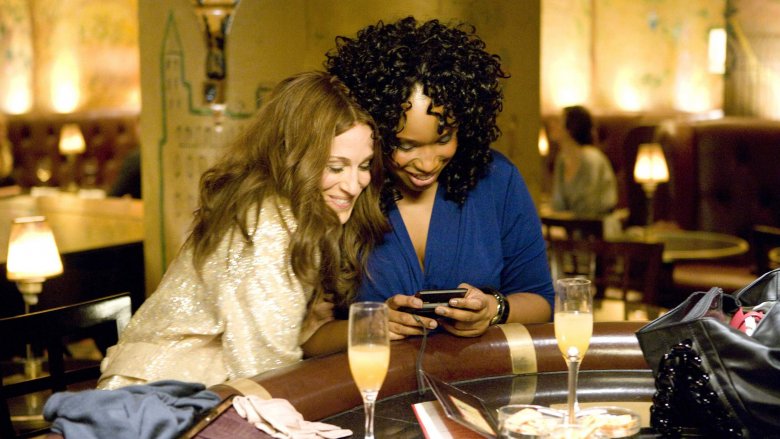 One of the smartest things Jennifer Hudson has done so far was land a role in 2008's Sex and the City movie. Sure, some argued that the film, in which she played an up-and-coming assistant to a rich, depressed white lady, felt like shades of 1939's Gone with the Wind, but from a career perspective, Sex and the City did wonders for Hudson, exposing her to an even wider audience with a built-in, die-hard fan base, while setting her up for the chance to return to a major movie franchise.
While Hudson dropped hints about a possible third Sex and the City movie, we find it hard to believe that will come to fruition. Let's remember that the 2010 sequel earned scathing reviews, three Razzie Awards, and weak returns at the box office. At this point, we think Hudson would have better luck pitching a sequel to Dreamgirls than another Sex and the City flick.
She linked up with Adam Sandler 10 years too late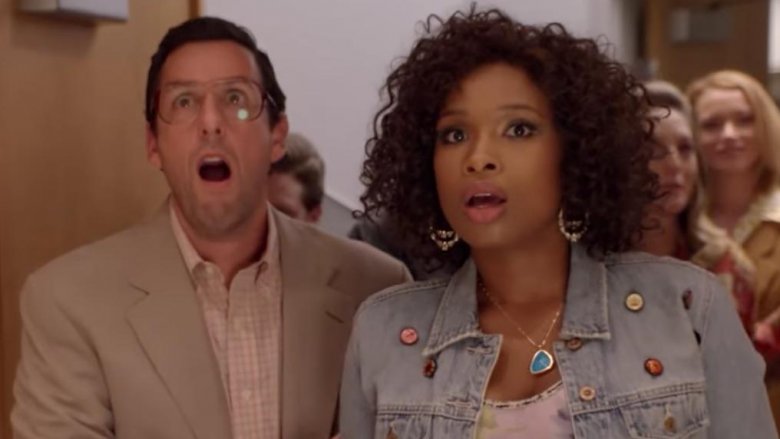 Hudson appeared in the comedy Sandy Wexler, in 2017 — one of the four films to come out of Adam Sandler's multi-million-dollar deal with Netflix. Though it's unclear exactly how many people streamed the movie (do we really want to know?) one thing is certain: critics did not like it.
Yes, one could argue that Netflix is an insanely successful platform, and appearing in a movie people probably watch while hungover on a weekend afternoon is good-enough exposure, but, come on. Co-starring in a movie with the same dude who co-wrote The Ridiculous 6 probably isn't the best way to return to the red carpet.
​Her star is on the rise again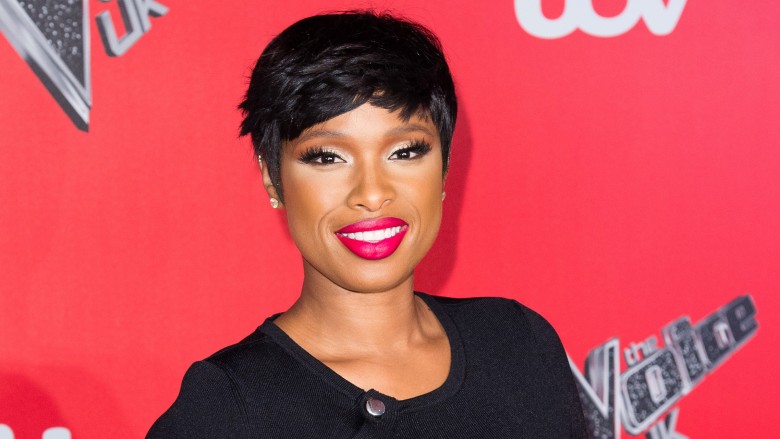 It seems Hudson can overcome any adversity, and her career is once again looking strong. She signed to Epic Records in 2016, home to R&B stars Jennifer Lopez, Puff Daddy, and the former Fifth Harmony. The former American Idol star has also returned to her talent show roots, becoming a judge on the U.K. version of The Voice, alongside will.i.am, Tom Jones, and Gavin Rossdale before becoming a judge on the uber-popular U.S. version of The Voice in 2017. In other words: JHud (or maybe K-Hud!) is back and may be here to stay, and we couldn't be happier.