Sarah Michelle Gellar Talks Shannen Doherty's Cancer Battle: She's So Brave!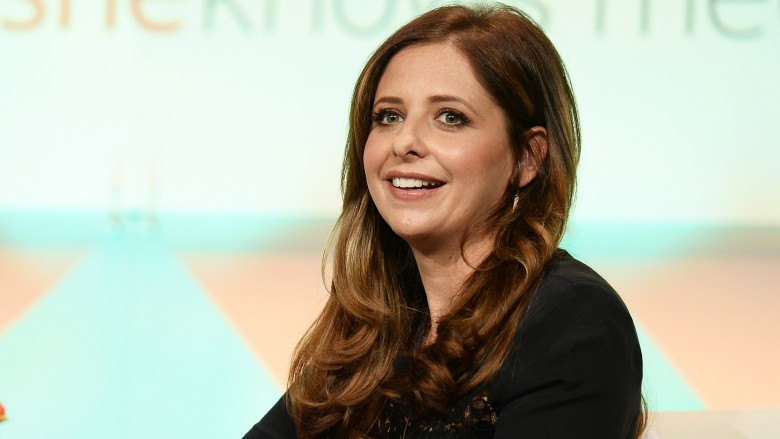 Getty Images
The Buffy the Vampire Slayer (1997-2003) star has nothing but positive things to say about close friend Shannen Doherty.
Entertainment Tonight caught up with Sarah Michelle Gellar at the Good Housekeeping Test Kitchen in New York City on April 3, 2017 and asked the actress her thoughts on Doherty, who's currently battling breast cancer.
"Shannen's incredible. What she's done for other women going through it is... so brave, and that's what real bravery is, is to go through the hardest part of your life and show people, it's OK to be scared," Gellar, 39, said. "And it's OK to be vulnerable, and you can do it."
Gellar also touched on how Doherty, who she goes to dance classes with, inspired her to get fit. "The fact that she gets up and goes to those dance classes? The last thing I want to do is go to these really hard dance classes, and sweat that hard and work that hard," the cookbook author confessed, "but I have to remind myself, if she's getting up there and doing it, then it's important that I do it, too."
Although fans first got wind of Doherty's diagnosis after she filed a lawsuit against her business manager, the Beverly Hills, 90210 (1990-2000) star officially revealed her condition with People magazine in Aug. 2015.
"Yes, I have breast cancer, and I am currently undergoing treatment," Doherty, 45, said in a statement. "I am continuing to eat right, exercise and stay very positive about my life," she continued. "I am thankful to my family, friends and doctors for their support and, of course, my fans who have stood by me."
Doherty certainly seems to be giving the fight against cancer her all. She documents many of her hikes, tennis matches, and dance routines on Instagram, tagging them all with "#cancerslayer."