Kelly Osbourne Opens Up About Battle With Lyme Disease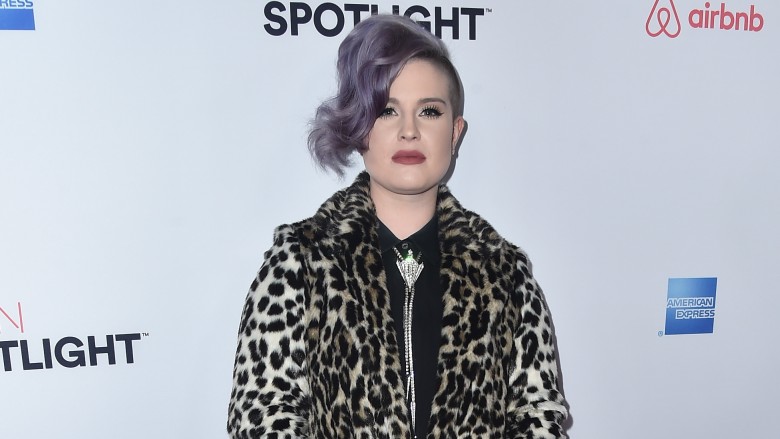 Getty Images
Kelly Osbourne is the latest celebrity to release a tell-all memoir.
In There Is No F***ing Secret: Letters From a Badass Bitch, which is slated for release on April 25, 2017, Osbourne discusses her struggles with addiction and Lyme disease. Us Weekly received an excerpt from the book in which Osbourne recounts a time in 2004 when she was bitten by a tick while lounging in her parents' backyard reindeer sanctuary. Afterwards, she writes, she suffered from what she called "traveling pain," and over the next ten years, her doctors scrambled to figure out what was wrong. All the while, Osbourne explains that "[her] prescriptions kept piling up. And it turned [her] into a zombie."
Feeling like a "vegetable," the 32-year-old turned to the alternative medicine practitioner Philip Battiade, who had treated her brother, Jack Osbourne, for MS. She described her symptoms and later tested positive for "stage III neurological Lyme disease."
After receiving a diagnosis, the former Fashion Police (2002-) star admits that it was the first time anyone had listened to her suspicions about having the disease. "I was relieved to finally know what was going on," she wrote. "But I was also scared s***less."
She then underwent a two-week round of stem cell therapy at Battiade's treatment center in Germany. The therapy, described as "a much more complete and lasting cure" than antibiotics, strengthens the immune system to fight off the disease by itself.
Throughout the whole ordeal, Osbourne reveals she learned a valuable lesson. "I've learned to advocate for myself when it comes to my health, and I trust my intuition," she said. "If I think something is wrong, I refuse to let anyone dismiss it."
She is also hopeful that by talking about her health struggles openly "people will know they're not alone."