Mama June Shannon Is 'Never Going Back' To Being Overweight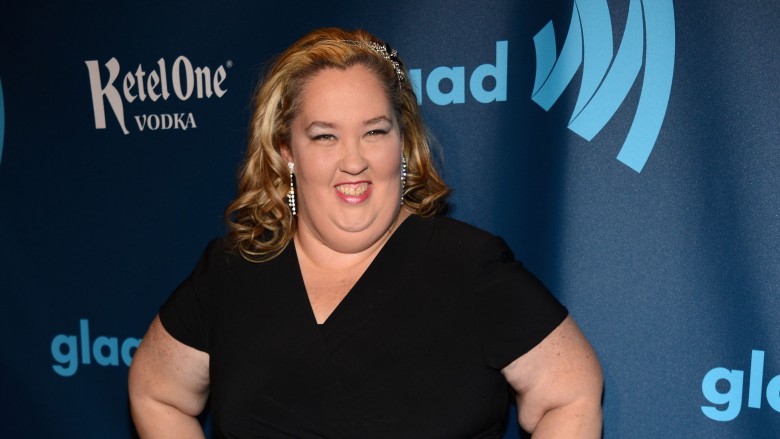 Getty Images
Mama June Shannon is determined to keep off her extreme weight loss of nearly 300 pounds.
After reportedly spending more than $75,000 in gastric sleeve, skin removal, and plastic surgeries, the Mama June: From Not to Hot (2017-) star told People, "I'm happy where I'm at."
And, what's more, she has a plan to keep the weight off. She vowed that through making healthier food choices, limiting her portions, and committing to regular exercise, she'd "never going back to that size."
But this new lifestyle is still a learning process for the former Here Comes Honey Boo Boo (2012-14) star, who, at her heaviest, weighed in at 460 pounds. "I'm not going to lie to you: I have thrown up, because you can't over eat with the gastric sleeve," she revealed. "That's not a thing that I recommend to somebody. You realize what you can and can't do, and when you do it that one time, you don't do it again."
The reality star, who's gone from a size 18 to a size 4 over the course of her show, also shared that, with her weight now under control, she is concerned for her daughters' well-being: "I do worry about their health, but I'm not going to say, 'You got to eat salads all the time.'"
Still, while it's a touchy subject, she remains hopeful that they'll embrace her new, healthier lifestyle for themselves. "I've seen Pumpkin [Lauren] and Alana ["Honey Boo Boo"] lose and gain weight, but I don't want them to end up like I did at 460 lbs. Who would want that?"
The series finale of Mama June: From Not to Hot will air Friday, April 7th at 9 p.m.