Scarlett Johansson Attends Event With Estranged Husband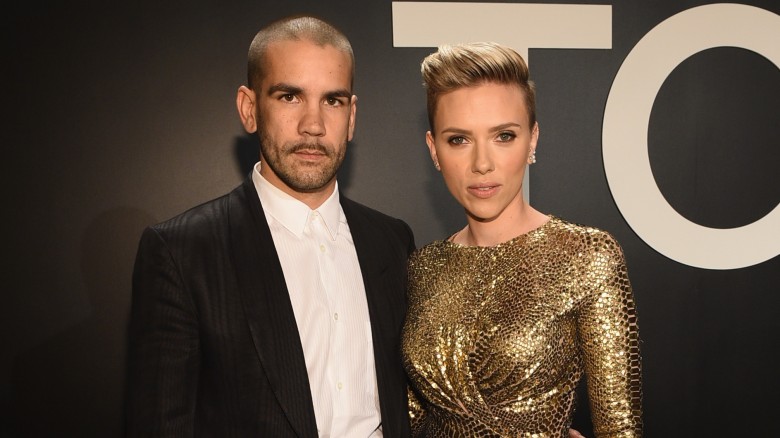 Getty Images
After Scarlett Johansson filed for divorce from her husband of under three years, Romain Dauriac, things were starting to look ugly. A statement given to the press by Dauriac's lawyer regarding a brewing custody battle over their 2-year-old daughter, Rose Dorothy, set things off.
In response to Johansson's desire for primary custody, Dauriac's lawyer, Harold Mayerson, spoke on behalf of his client, according to Page Six. "He would like to move to France with his daughter and Ms. Johansson does a lot of traveling. It will be an interesting process," he said.
A source close to the couple also said that Dauriac had grown tired of Johansson's busy film career, and that "he felt his life was starting to revolve around Johansson's schedule."
But Johansson, it would seem, was not interested in a tabloid war. In her only statement on the divorce and custody battle, she told ET that she would not in any way comment on "the dissolution of her marriage," and she asked "other parties involved and the media to do the same." Pretty much settles that, huh?
Except, Dauriac responded with his own statement to ET which included more pointed language. "It is indeed unfortunate, especially for our daughter, that Scarlett filed in court and made our personal differences so public. I would implore her to withdraw her action promptly and to go back, as uncomfortable as it might be, to the negotiating table," his statement read.
And while that sounded like things were about to get nasty again, the couple's divorce drama has since steered clear of the media. In fact, they were recently spotted together at the Singular Object Art Opening Cocktail Reception, according to People.
Who would've guessed that keeping your divorce out of the gossip rags was a way to keep it amicable?