Taran Killam Writes Heartfelt Message About Wife Cobie Smulders' Broadway Debut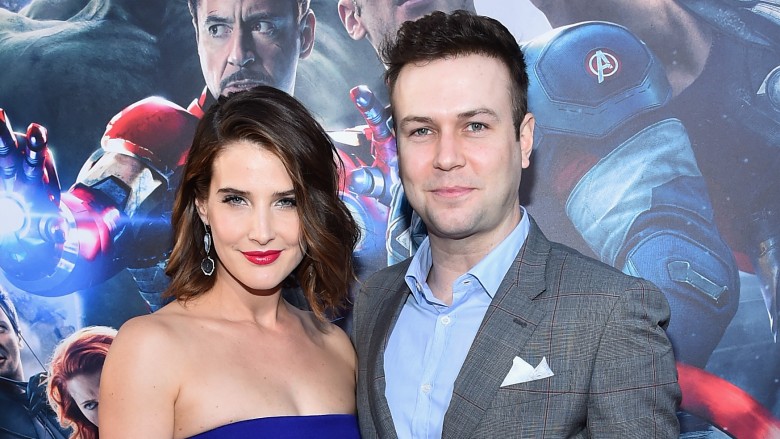 Getty Images
Taran Killam rarely opens up about his personal life, but the SNL alum made an exception in a recent post to Instagram.
On April 5, 2017, Killam, 35, shared a stunning black and white photo of his wife, Cobie Smulders, and added a long heartfelt caption. "I don't normally like to get very personal on social media but tonight is the opening of this woman's Broadway debut," Killam wrote. "This woman, the kindest, most selfless, most stunning individual with the most educated heart I've ever encountered. She followed me to New York for my work and set a goal for herself. The only specific creative goal I've ever witnessed her commit to: perform in a play on Broadway."
"In these three years, she has jumped through many hoops; put herself out willingly and vulnerably, while still keeping a priority of being a superb mother and phenomenal partner," he continued. "She has been met with speculation, scrutiny and rejection but never gave up her commitment to her dream. And tonight, she realizes this dream. Something few people ever get to achieve. And she does it flawlessly."
Killam, who made his own Broadway debut in Hamilton on Jan. 17, 2017, went on, "I have never been so overwhelmed with pride in my life. Congratulations, Cobie, you did it. Thank you for the inspiration and the incredible honor of being your husband."
Smulders, who shares two daughters with Killam, just started her run on Broadway in the comedy Present Laughter on April 5, 2017. The How I Met Your Mother (2005-14) actress, 35, told The Hollywood Reporter that it's always been her dream to perform on a Broadway stage. "I've been wanting to do this since I was a child — I just never thought I could, or that no one would want me to do it," she said.
Present Laughter will run until July 2, 2017 at the St. James Theatre.