Kendall Jenner 'Devastated' Over Pepsi Ad Backlash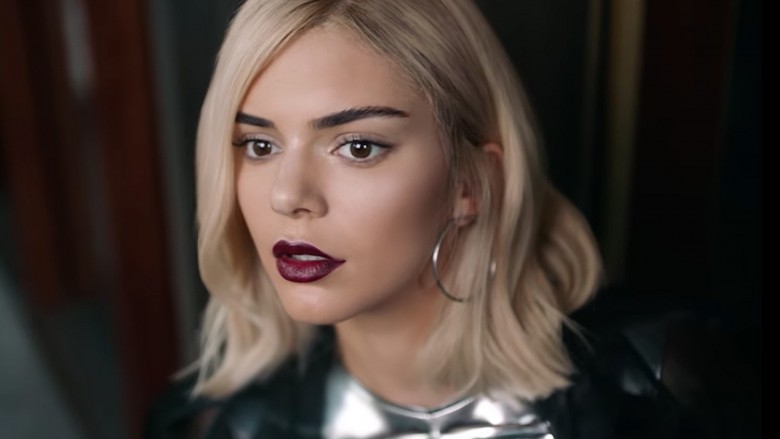 Kendall Jenner wasn't expecting her big Pepsi campaign to blow up in her face—and she's mortified at the backlash she's received since appearing in the soda brand's most recent ad, which critics branded as tone-deaf for allegedly diminishing the Black Lives Matter movement.
"This is the first controversial campaign she has been involved with," a source told Entertainment Tonight, adding that Jenner is "devastated" at the outcome. "Even though she had nothing to do with the production and the message of the campaign, she will be blamed for this since she is the face."
Still, the source noted, "This is not a career breaker for her ... The original intent of the commercial was to mirror all the global protests trying to make this world a more equal place for everyone. But they shouldn't have had a celebrity face tied to it if they wanted to try and send a strong message like this ... Kendall relied on Pepsi to do their due diligence and trusted that it would tasteful."
Another insider told Us Weekly that Jenner "feels horrible" about the entire thing, adding, "Kendall had zero involvement in the creative process. The spot was finalized prior to signing her as a spokesperson."
For as terrible as she feels, it seems Jenner didn't mind the project until she and Pepsi got reamed for it: Jenner previously tweeted her excitement about the commercial, and in a since-deleted behind-the-scenes Q&A said, "I think it's an honor to follow some of the most iconic peoples' footsteps. It's really cool and I'm really excited about it. It's a dream come true. I've always dreamed to be a part of some kind of commercial. To be a part of Pepsi is awesome."
When the backlash, which included a damning tweet from Martin Luther King Jr.'s own daughter, first began, Pepsi attempted to defend the ad, telling AdWeek, "This is a global ad that reflects people from different walks of life coming together in a spirit of harmony, and we think that's an important message to convey."
The company soon changed its tune and pulled the ad completely, telling The Daily Beast, "Pepsi was trying to project a global message of unity, peace and understanding. Clearly, we missed the mark, and we apologize. We did not intend to make light of any serious issue. We are pulling the content and halting any further roll out. We also apologize for putting Kendall Jenner in this position."