Kylie Jenner Lands KUWTK Spinoff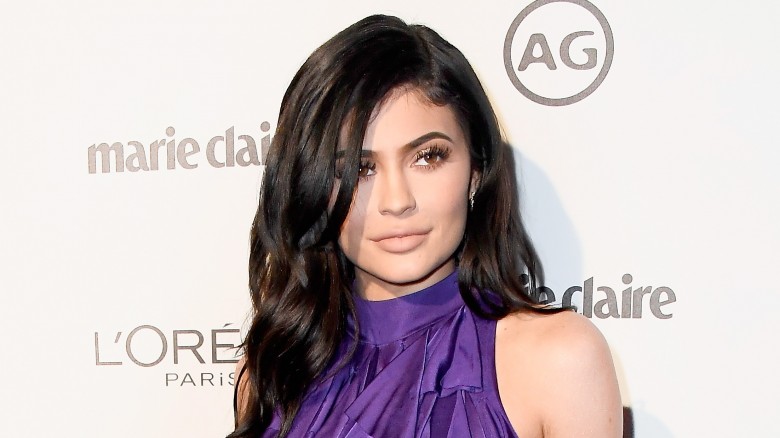 It's Kylie Jenner's world—we're just living in it.
The youngest member of the Kardashian-Jenner clan just landed her own E! spinoff series, Life of Kylie.
"Kylie's beauty, business savvy and fashion icon status have made her one of the most famous and successful young women on the planet," Jeff Olde, Executive Vice President of Programming & Development at E!, told E! News. "Kylie has achieved so much at such a young age and we know the E! audience will be thrilled now that she is ready to share an inside look at her everyday life."
The eight-episode docu-series will offer fans an exclusive look into everything from Jenner's super successful makeup brand to her breakups and makeups with boyfriend Tyga.
"The last couple years have been such an incredible journey with the support of my fans," the makeup mogul said of the project. "This show will allow me to give them a peek inside all of the exciting things I am working on as well as some personal time with friends."
The reality star's show marks the ninth Keeping Up with the Kardashians (2007-) spinoff, according to CNN, which just goes to show that it's getting harder than ever to keep up with the infamous family. It's only a matter of time before Kourtney's and Kim's kids team up for a spinoff series of their own.
Jenner's news comes a year after the 19-year-old told Glamour that she wanted to spend less time in the public eye.
"The show [KUWTK] has to end eventually, and I'm not going to leave until we're done with it, but by 20 I want to have the whole of my cosmetics line out because that's my primary focus. I definitely won't want to be doing anything else that would make me more public."
Life of Kylie will premiere this summer on E!. Until then, we'll just have to continue to rely on what Jenner chooses to show on Snapchat and on her picture-perfect Instagram.