Katy Perry And Ryan Phillippe Hilariously Address Dating Rumors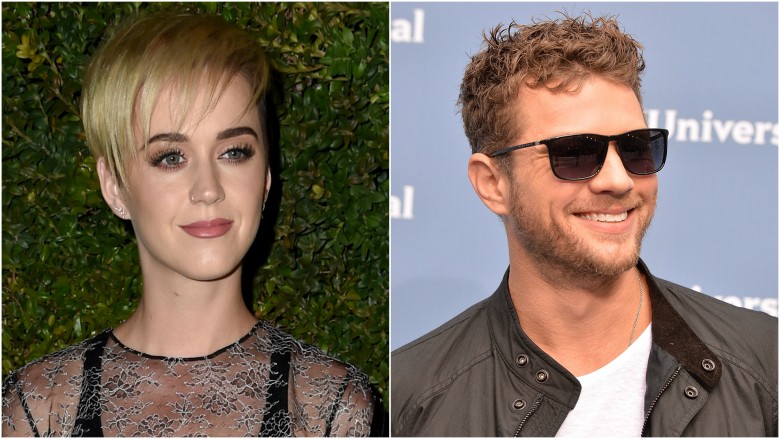 Getty Images
Don't let the rumors fool you: Katy Perry and Ryan Phillippe are not dating. At least, that's what they want you to believe.
After Hollywood Life reported that Perry, 32, and Phillippe, 42, were getting flirty at Elton John's 70th birthday celebration on March 25, 2017, many people were quick to assume that the two single celebrities may have started dating. And it's not hard to understand why. We mean, look at them. Who wouldn't want to believe that this attractive pair were an item?
But Phillippe is adamant that the two are not together. He took to Twitter on April 9, 2017 to express his frustration over the recent gossip—and to share the over-the-top moves made by the media in the hopes to snap a photo of him and Perry.
"I AM NOT DATING KATY PERRY. BARELY KNOW HER," he wrote in all caps. "PLEASE STOP FLYING HELICOPTERS OVER MY HOUSE. SHE IS NOT HERE."
In response to a Twitter user who admitted he wouldn't mind if people thought he was dating the "Chained to the Rhythm" singer, Phillippe replied, "don't mind 'people' thinking that. don't want low flying pervs hovering periodically."
Can't say we blame him.
On April 10, 2017, Perry, who split with actor Orlando Bloom in late Feb. 2017, added her own tweet to the mix, replying to Phillippe's message. "Can u let me out of this basement pls?" she joked.
"Never," Phillippe responded.
Perry later apologized to Phillippe about the media spotlight surrounding their non-romance. "Hi, nice to meet you, sorry bout that @RyanPhillippe carry on, lol," Perry wrote.
While their intent may have been to squash rumors of a budding relationship, their funny exchange likely did them no favors. Could a romance still be in the cards?