Heidi Montag Is Pregnant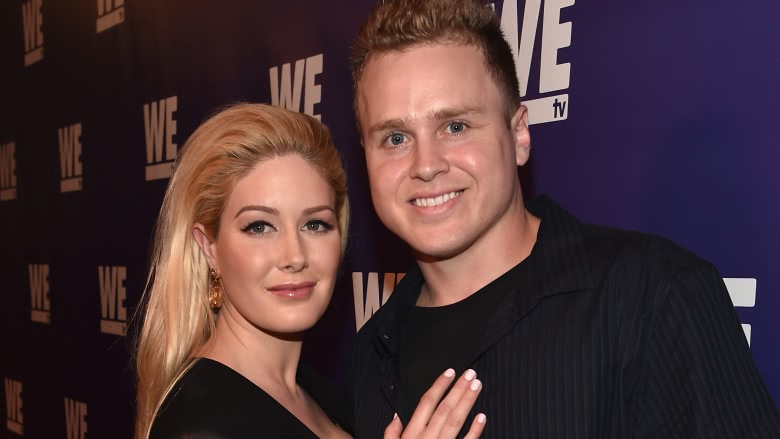 Getty Images
Former reality TV stars Spencer Pratt and Heidi Montag are expecting their first child together, US Weekly exclusively reported on Wednesday, April 12, 2017.
According to Pratt, his wife of many years broke the news one morning after he woke up and found her "just standing there."
Pratt recalled, "The look on her face, I can't even describe it. She was literally glowing. I thought she was about to say she made muffins or banana bread."
"Heidi said, 'I'm pregnant,'" he continued. "I was like, 'Whoa, that's way more exciting than banana bread!'"
"I started crying, and he embraced me," Montag, who is due in October, added.
Montag, who does not know the sex of her child but is hoping for a boy, said she had been wanting to get pregnant for some time now.
"I wanted a baby three years ago. Spencer was a little hesitant. Then one thing after another came up. We had work obligations, like Celebrity Big Brother in the U.K., which I did not want to be pregnant for," Montag said. "I'm actually really thankful we waited. I thought I was ready in my twenties, but with everything we had going on, it just wouldn't have been a good situation for us."
Pratt and Montag shot to fame on the MTV series The Hills (2006-10), at the peak of America's obsession with reality TV. They became tabloid fixtures in the many years that followed, but have since gone on to live a much quieter life.