Real Housewives Star Kim Richards Claims She Dated Donald Trump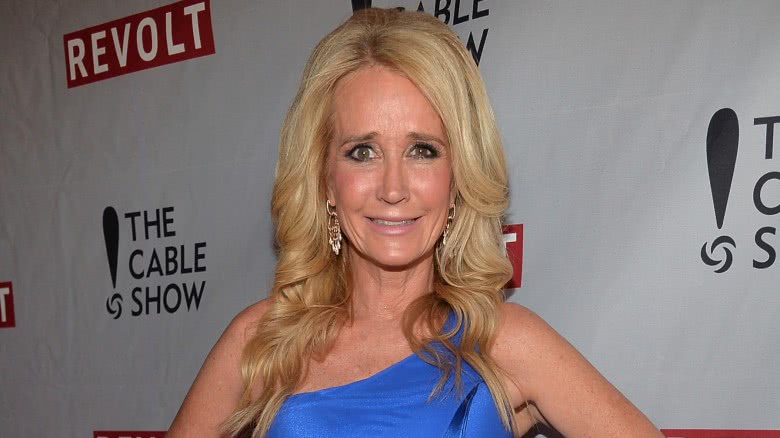 Getty Images
Could Kim Richards, former child star and aunt of socialite Paris Hilton, have been our First Lady?
Well, maybe not. But, according to the reality show star, Richards and President Donald Trump did date in the past. In a promotional clip for part two of The Real Housewives of Beverly Hills reunion, host Andy Cohen asked Richards about her romantic past.
"One thing I have to ask you before we get onto everything that happened this season. I heard a rumor you once dated Donald Trump," Cohen said, inquiring, "Is that true?"
"Let's not get into it," Richards, 52, answered, though she confirmed she did have dinner with the now-President. Unfortunately, she didn't elaborate on any further details.
After co-star Lisa Vanderpump asked if Richards and Trump ever had sex, Richards stated, "I don't want to talk about the president."
While we can't tell if Richards is telling the truth, we have to admit that her claim at least sounds plausible. After all, Richards' niece has admitted to knowing Trump since she was very young. "I've known him since I was a little girl," Hilton said, admitting that she voted for him in the 2016 presidential election. "So yes. I've known him my entire life and he's always been incredibly supportive of me."
As far as we know, Trump's never remarked on Richards, but he has spoken about Hilton before. In a radio interview with Howard Stern (via Us Weekly), Trump stated, "I've known Paris Hilton from the time she's 12. ... Her parents are friends of mine and the first time I saw her she walked into a room and I said, 'Who the hell is that?'"
Doesn't seem unlikely that Trump would have once made eyes at Richards.
Guess we'll have to tune into the next episode of the Real Housewives to find out if there's any truth to Richards' story. Part two of the reunion episode airs April 18, 2017 at 9 p.m. on Bravo.