Dave Chappelle Pays Tribute To Charlie Murphy At John Mayer Show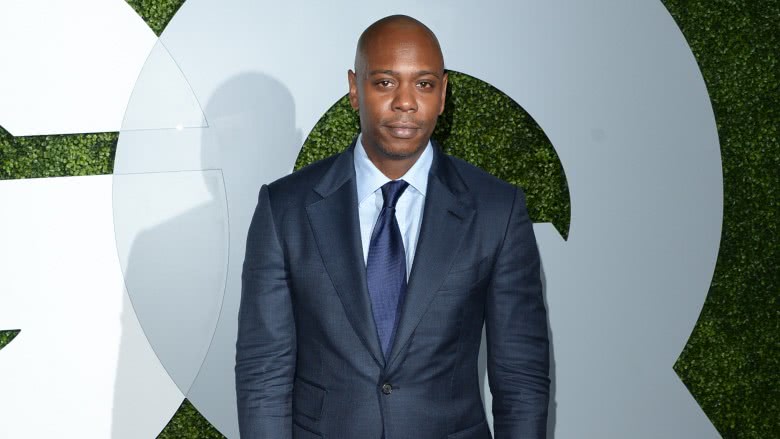 Getty Images
Since Charlie Murphy's passing on Wednesday, April 12, 2017, celebrity tributes have been non-stop.
On the same day, comedian Dave Chappelle made a surprise appearance at John Mayer's show in Ohio, where he asked the singer to perform "You're Gonna Live Forever In Me" in honor of his late friend.
"Today, I got some terrible news. My good friend, Charlie Murphy, passed away this morning, and everybody in comedy is heartbroken," Chappelle said, according to EW.
Although Chappelle asked the audience to stop recording with their cell phones, several fans kept rolling on the emotional moment.
Mayer and Chappelle reminisced about some of their favorite moments with Murphy. "He was a habitual line-stepper," Mayer said, echoing one of Murphy's signature lines from the infamous Rich James sketches that made Murphy famous on Chappelle's Show. "Rest in peace, Charlie Murphy. We love you, we love your comedy, we love your stories, and we love your spirit," Chappelle said as Mayer began to play the song.
Charlie Murphy's brother, comedian and actor, Eddie Murphy, also released a statement to The Hollywood Reporter on behalf of his family on April 12, 2017: "Our hearts are heavy with the loss today of our son, brother, father, uncle and friend Charlie. Charlie filled our family with love and laughter and there won't be a day that goes by that his presence will not be missed. Thank you for the outpouring of condolences and prayers. We respectfully ask for privacy during this time of great loss for all of us."