Charlie Hunnam Opens Up About His 'Painful' Marriage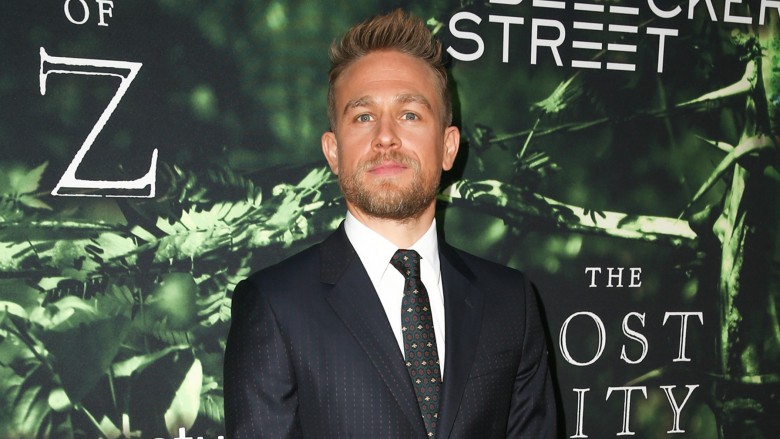 Getty Images
The Sons of Anarchy (2008-2014) actor is opening up about his past relationship to actress Katharine Towne.
Charlie Hunnam married Towne when he was just 18 years old after the pair met at a Dawson's Creek audition. And apparently, it was one of the most regrettable decisions he's made. "'The first time I was ever in Vegas I got married, which didn't turn out that well," Hunnam told the Associated Press. "I'd known the girl for three weeks, and we'd fallen madly in love, it was the first time I'd ever been in love."
"We came to Vegas because, in our 18-year-old minds, we thought, 'What if we never see each other again? Let's get married! And then we'll have to see each other again, even if it's just to get divorced!'" Hunnam explained. "And so we came to Vegas, but I couldn't even get a drink. So I didn't think I was going to actually be able to get married. I thought it was just a lark! But we sort of psyched ourselves into it and then at two o'clock in the morning, we ended up getting married."
Hunnam recalled that he and Towne married at the Silver Bell Wedding Chapel—back in 1999. The two would later divorce just three years later in 2002.
When the reporter asked how long their marriage lasted, Hunnam replied, "Three terrible, painful, expensive years." But one good thing did come out of it. "I got the cats at the end of it," Hunnam laughed. "It was a small victory."
Luckily, Hunnam's found love yet again. According to E! News, the 37-year-old actor has been dating jewelry designer Morgana McNelis for about 12 years. And it seems like McNelis may just be the one for Hunnam. E! News reports that Hunnam had nothing but good things to say about his lady love in an email posted to his fan page, writing, "This is a girl I love very much and have spent the last 11 years of my life with and hope to spend the next 60 years."
All's well that ends well, right?