What Was Prince Philip's Biggest Fear In Life?
Wpa Pool/Getty Images
Prince Philip, who died in April, lived a truly incredible life. Reaching the grand age of 99, his rich and storied past paints a picture of a fascinating man who was much more than just a royal consort.
In fact, Philip has always been royalty, per Town & Country. Long before he became the beloved husband of Queen Elizabeth II, he was born into Greek and Danish nobility, although his family was forced into exile when he was just an infant, per the outlet. He was educated all over Europe and travelled the world as a member of the Royal Navy, serving with distinction in WWII.
After a seven-year romance with the then Princess Elizabeth, they wed at Westminster Cathedral in 1947, earning him the title of Duke of Edinburgh, and beginning his stint as one of the hardest working members of the British royal family. His career as a British royal was no less colorful, and included tours to everywhere from Africa to Antarctica, gaining a pilot's license, and serving as the patron of over 800 charities and trusts, per BBC News.
With such an incredible life behind him, it's hard to imagine that Philip could be afraid of anything. Yet, it seems that the duke did have one significant fear.
Did Prince Philip's greatest fear come true?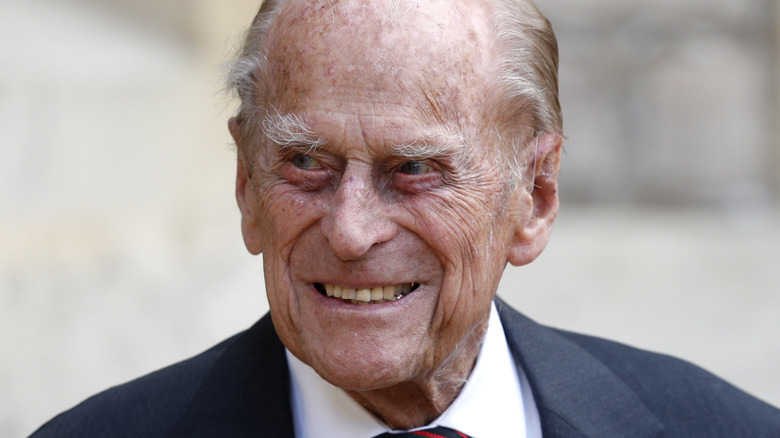 Wpa Pool/Getty Images
While the late Princess Diana — and these days Meghan and Harry — are often credited with disrupting the monarchy's stiff-upper-lip approach, Prince Philip has always been one to speak his mind. In stark contrast to the dignified silence of the queen, Philip spoke with refreshing-yet-occasionally-problematic frankness. His public gaffes were long a source of public amusement, although they were at times offensive.
On the subject of death, Philip was equally straightforward. According to People, he told long-time royal biographer Gyles Brandreth that he "can't imagine anything worse" than reaching the age of 100, like his mother-in-law, the Queen Mother. "I'm already falling to pieces as it is," he continued with characteristic bluntness, "I have absolutely no desire to cling on to life unnecessarily."
As we know now, the "ghastly prospect" of reaching 100 did not come true for Philip, as he died a mere two months before his milestone birthday. Although the duke was likely speaking in jest, this fact would no doubt have provided some pleasure for the famously forthright Philip.