Which NCIS Star Has A Criminal Record?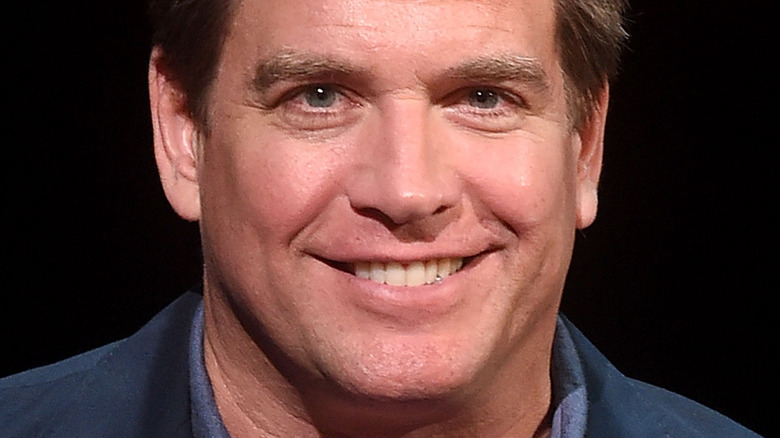 Jamie Mccarthy/Getty Images
CBS crime drama "NCIS" is about to enter its 19th season. Over the years, fans have seen beloved characters come and go, including Sasha Alexander, Lauren Holly, Cote de Pablo, Michael Weatherly, and Pauley Perrette, per Cinema Blend. Some cast departures were more controversial than others. For example, the reason Perrette left the show allegedly had to do with an incident involving Mark Harmon, who plays Special Agent Leroy Jethro Gibbs on the show. After Harmon's dog reportedly bit a crew member, which required a number of stitches to mend, the actor continued to bring his dog on set, much to the displeasure of several crew and cast members. Perrette was the only one willing to stand up to Harmon, which supposedly led to extreme tension between the two, among other issues, and her subsequent exit from "NCIS" at the end of Season 15. 
Cote de Pablo, who played Mossad agent Ziva David, was another beloved character who left under unfortunate circumstances. Apparently, de Pablo was not a fan of her character's story arc in the series and disagreed with the writers' decision to send the agent back to Israel. According to Cinema Blend, de Pablo explained, "[B]ecause of political things and the scripts not being good enough, I chose not to [stay] ... the character was not being treated with the respect that she deserved."
One other cast member left following even more dubious events — they were involved in criminal activity. Keep scrolling to find out who and what they did.
Michael Weatherly was arrested for driving under the influence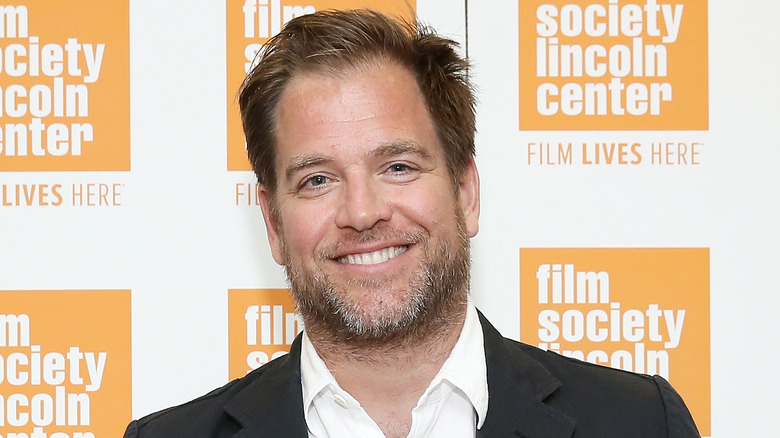 Monica Schipper/Getty Images
Michael Weatherly is known for his role as Special Agent Anthony DiNozzo on "NCIS." The character was a highly skilled agent and loved by fans of the crime drama series, which is why they were devastated to learn that the charming and sharp-tongued DiNozzo would be leaving the show in Season 13. In the events leading up to his exit from "NCIS," Weatherly was apprehended for a DUI in November 2015, after he was caught speeding during the middle of the night in Los Angeles, as reported by TMZ. When his blood alcohol content was found to be much higher than legal limits, police locked Weatherly up for 15 hours before allowing his release.
The actor was officially charged with two counts of DUI, which he pled no contest to during his hearing a couple months later, also per TMZ. Although Weatherly could have been sentenced to six months in prison and/or a $1,000 fine, the judge decided to let him off easy, giving him three years probation and the requirement to fulfill both a Mothers Against Drunk Driving course and a three-month alcohol program.
Weatherly took to Twitter to announce his departure from "NCIS" a mere two months following his sentencing. Although he did not mention the DUI as a reason for leaving the show, fans were left wondering. In his message, he wrote, "I will miss the amazing crew & cast...THANK YOU, it's been a fantastic ride!"
What is Michael Weatherly up to now?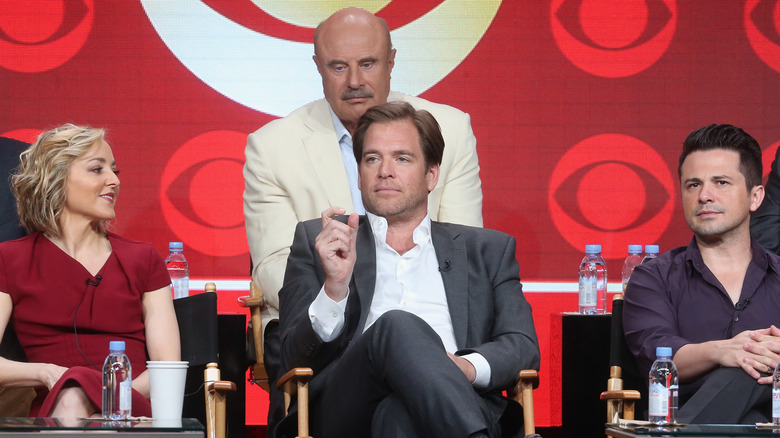 Frederick M. Brown/Getty Images
After leaving "NCIS," Michael Weatherly did not quit acting, which was a relief for his fans. As it turns out, Weatherly was simply burnt out from starring in 13 seasons of the crime drama and wanted to change things up, per Express. Shortly following his departure from "NCIS," Weatherly moved into a new role on the CBS show "Bull," which is a courtroom drama that stars MacKenzie Meehan, Freddy Rodriguez, Christopher Jackson, Geneva Carr, and Yara Martinez, among others. Weatherly is featured as main character Dr. Jason Bull, a psychologist who uses his sharp instincts and insights to help win over the courtroom jury. 
In an interview with Hey U Guys, Weatherly discussed his take on "Bull" and his experience working on the show. "Bull is this great lens on society ... it's much more about these social themes," he explained. When asked about his role as lead character Dr. Bull, Weatherly stated, "How Bull responds is interesting to me because I feel like he is this strange prism that everything gets run through. He is a reflection of the best and the worst in us. The best because he wants truth ... and he wants the right thing to be done, but he'll do the wrong thing to get to the right." Weatherly affirmed, "That to me is a really fun show to work on."
When the actor isn't working, he is a family man, as he's husband to Dr. Bojana Janković and father to three children.