The Truth About Susan Sarandon's Much Younger Ex-Boyfriend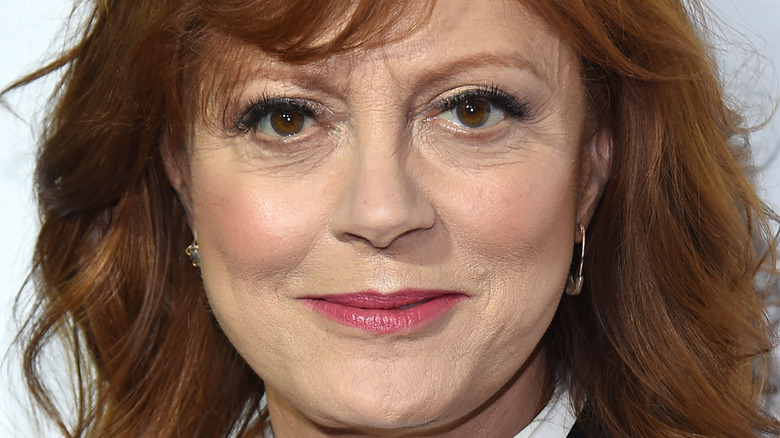 DFree/Shutterstock
They say youth is wasted on the young — or maybe that's the reasoning behind Hollywood's older cohort coupling up with much younger partners. Although dating outside of their age group is much more common among Tinseltown's men (looking at you, Leo!), a few notable female celebs have also dabbled in the joys of having someone younger on your arm. A case in point is Susan Sarandon, who enjoyed a May-December romance of her own with Jonathan Bricklin.
The age gap between the "Thelma & Louise" actor and former flame Bricklin, who she dated after her split from longtime partner Tim Robbins, was definitely significant (more on that below). But, despite their disparity in ages, the pair seemed to have a lot in common, going on to date for six years. As Sarandon once told Hello!, "It's the soul of a person that interests me."
Sadly, it didn't work out for the couple in the end, with reportedly even taking a somewhat awkward turn. Read on to find out what Sarandon has said about their split.
What happened between Susan Sarandon and her younger ex?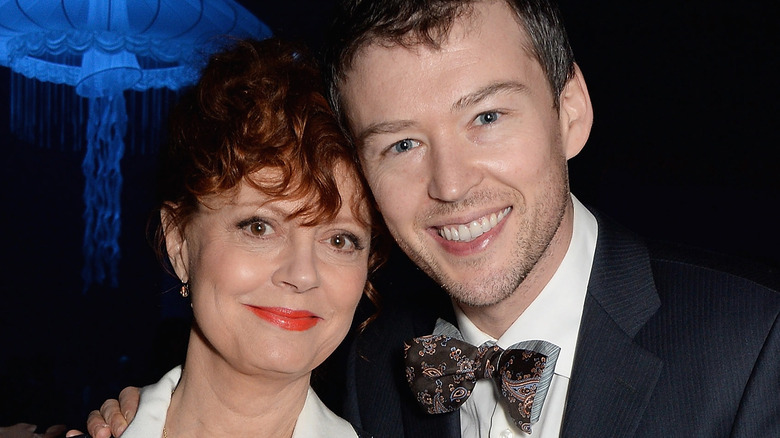 David M. Benett/Getty Images
Susan Sarandon and ping-pong club owner Jonathan Bricklin have an age gap of a not-insignificant 31 years, per the Daily Mail. (To put that in perspective, that's Taylor Swift's entire lifetime!) But did that influence their breakup?
First of all, is there anything worse than walking into a glitzy celebration and seeing your recent ex? Yes, as it turns out, and that's the idea of attending the event and seeing your ex all-loved up with someone else. Susan Sarandon didn't quite have this experience herself — but only because she was clever about it, according to one source. Sarandon, who broke up with Bricklin in 2015, apparently skipped the opening of the club's San Francisco branch on purpose, according to Page Six. Despite being an investor in his ping-pong empire, Sarandon supposedly didn't want to run into Bricklin and his new, younger beau. But both Sarandon's rep and Bricklin himself denied the rumor, saying he and the "Stepmom" actor are still "great friends" and that she simply had a busy schedule. In fact, he revealed to Page Six in a March 2016 interview that it was filming their show "Connected" that, in part, "added challenges to the relationship."
Additionally, it seems that the gossip surrounding their relationship could have played in their breakup. Bricklin has shown resentment over being labeled a "boy-toy," telling Page Six he wasn't just some "backup dancer" or "young male model."  But could a reunion be in the cards?
Would Susan Sarandon date a younger man again?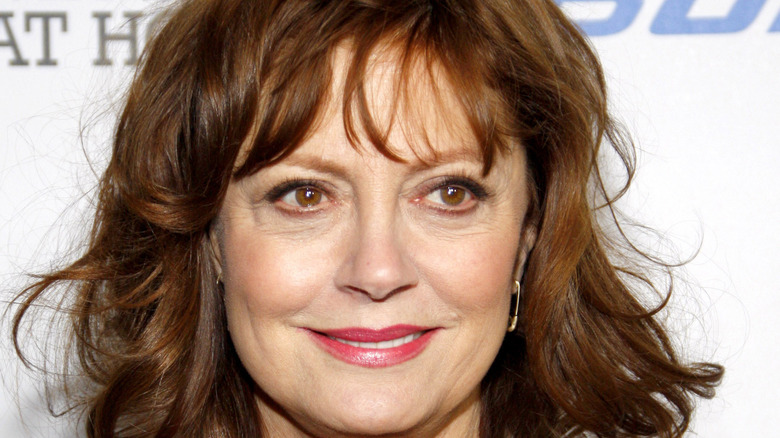 Tinseltown/Shutterstock
When asked if he and Susan Sarandon might ever get back together, Jonathan Bricklin told People Now that he "wouldn't rule it out." However, that was all the way back in 2015, and there's been no indication of any sparks reigniting since. Bricklin is likely happy to no longer be publicly called a "boy toy," as he's kept a low profile since their split.
Sarandon herself confirmed that she hasn't been in a significant relationship since Bricklin. Speaking on the "Divorced Not Dead" podcast earlier this year, she went on to say that she enjoys single life: "I'm kind of getting off on being by myself" (via People).
But the "Tammy" actor is still open to romance, telling the podcast, per People, that she doesn't care if "if it's a man or a woman. I mean, I'm open to all age, all color. And those for me, those things are just details." The only thing she'll insist on, she said, is a COVID-19 vaccine. Wise words, indeed.