Who Is Sean Hannity's Ex-Wife, Jill Rhodes?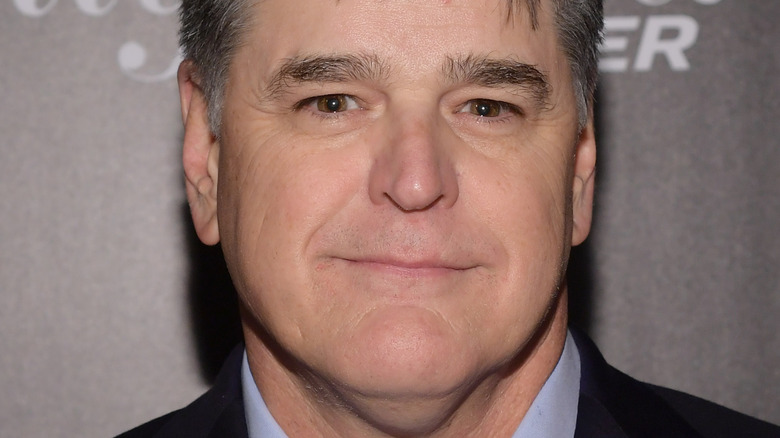 Ben Gabbe/Getty Images
Sean Hannity has made a name for himself by being one of the biggest socio-political commentators on Fox News — and for some of the controversial things he's said on-camera, including taking Olive Garden to task in the infamous Pasta Pass ruckus (via Vox). And while a day doesn't go by that Hannity seemingly doesn't have something to say about The White House or why he thinks Prince Harry is a pain in the you-know-what for his comments about the First Amendment, he's done a heck of a job keeping his own personal life under wraps. In fact, Hannity managed to separate and divorce his ex-wife Jill Rhodes without many people even knowing about it, as detailed in People.
In regards to his personal life, Hannity even once told GQ in an interview, "I am a total loser, in every aspect of my life. I rarely go out. I have a great family and we spend all our time together. I work hard and play hard with them." So, exactly who is Hannity's ex-wife, and his family that he prefers to spend all of his free time with? For someone whose name is in the headlines almost daily, he's managed to keep his private life mum. So keep scrolling below to find out more!
Sean Hannity's very private seperation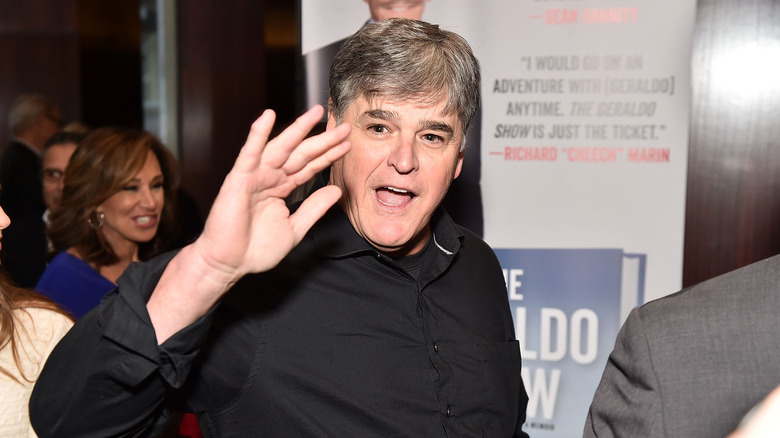 Theo Wargo/Getty Images
Sean Hannity and Jill Rhodes announced their divorce in 2020 but they were so inconspicuous about it that the ink on their divorce papers was already dry for a year before they said anything, as detailed in Page Six. Before that, sources said that they were separated for "many years," per Page Six, but kept their relationship status private for the sake of their two kids, Patrick and Merri Kelly.
So, who exactly is Rhodes? According to The Sun, she's an Alabama native and a former journalist. Hannity has also reportedly credited Rhodes for the success of his primetime Fox News show, per the Huffington Post, and has managed to keep things so amicable with her that they often spend time as a family and attend their childrens' tennis tournaments together. In other words, she's nothing like the political commentator celebrity that her ex-husband is.
Rhodes stays out of the spotlight, doesn't have any social media accounts, and hasn't said anything about her separation from Hannity. But in an interview with CBS News in 2004 Hannity did admit that he's perhaps not the easiest person to get along with behind closed doors. He noted, "I was born to argue ... I don't know why. I mean, from arguing with my teachers and, on occasions, my parents. I think I've mastered the art of argument at a fairly young age." Certainly, there aren't a lot of people that wouldn't argue with that.