The Real Reason You've Seen Dan Brady From Virgin River Before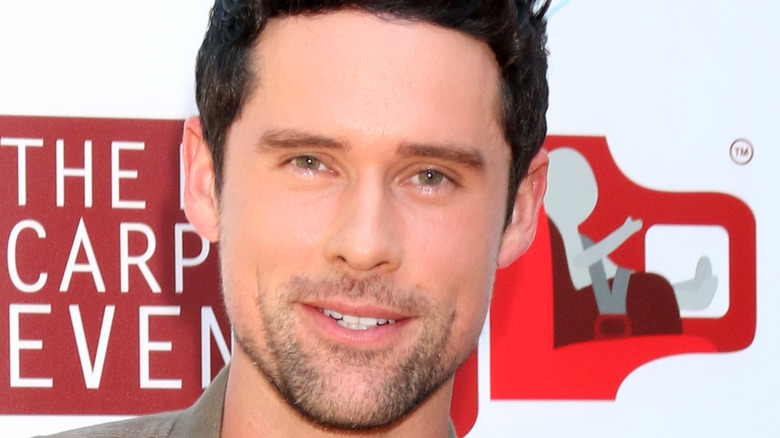 Kathy Hutchins/Shutterstock
Netflix's wildly popular "Virgin River" is based on a series of romance novels of the same name from writer Robyn Carr. The show follows nurse practitioner Melinda Monroe, played by Alexandra Breckenridge, after she moves to a new town to find a new perspective. "I truly believe that the world needs more uplifting romance and I know the show will leave viewers feeling just as uplifted and fulfilled as my books have," Carr said in a statement to Entertainment Weekly in 2019 when the show was first picked up.
The author was proven correct, and Netflix ordered a second season, which premiered in 2020 during the COVID-19 pandemic. Ben Hollingsworth, who plays Dan Brady on "Virgin River," believed that viewers were drawn to the communal aspect of the series, especially during the pandemic lockdowns. "I think what's resonating with audiences is the sense of community," he told Pop Culturist in July ahead of the premiere of Season 3. "There's a sense of passion, love, understanding, and tragedy. The human condition is very much present." 
Hollingsworth became a series regular for Season 2, and started getting attention from fans. "When I am out and regardless of a mask people still recognize me and come up to me. It's non-stop and it's great," he told We Are Entertainment News. So what roles had the actor done before appearing as Brady on the hit show? This is where you've seen Dan Brady from "Virgin River" before.
Ben Hollingsworth was a well-known TV doctor
Ben Hollingsworth had several notable credits on his IMDb page before landing on "Virgin River." In 2011, he popped up on a couple episodes of "Suits" and an episode of "CSI: Miami," but many fans knew him as Dr. Mario Savetti on the CBS medical procedural "Code Black." Mario was among the medical staff who worked at the fictional Angels Memorial Hospital, but the character was an outsider with a checkered past. "So he doesn't know what it's like to be a part of a team, a pack or a family," the actor told Meaww of his character in 2020. "So I have always related him to a bit of a stray dog, he is wandering the streets."
In addition to being an outsider, Dr. Mario had struggled with addiction prior to joining the medical field. "For me, personally, I have always kept it in mind when preparing for each episode that he has this history of drug abuse," Hollingsworth told Meaww. Even though they came from different backgrounds, the performer was able to find similarities between himself and the "Code Black" character. "He's an adrenaline junkie, and actually used to be a junkie when he was in his teens," Hollingsworth told Real Style Network. "I'm definitely more of an adrenaline junkie." 
Prior to his work on the CBS drama, Hollingsworth got his big break acting in a show with David Duchovny. Keep reading to find out why this was secretly exciting to the actor. 
Ben Hollingsworth is weary of success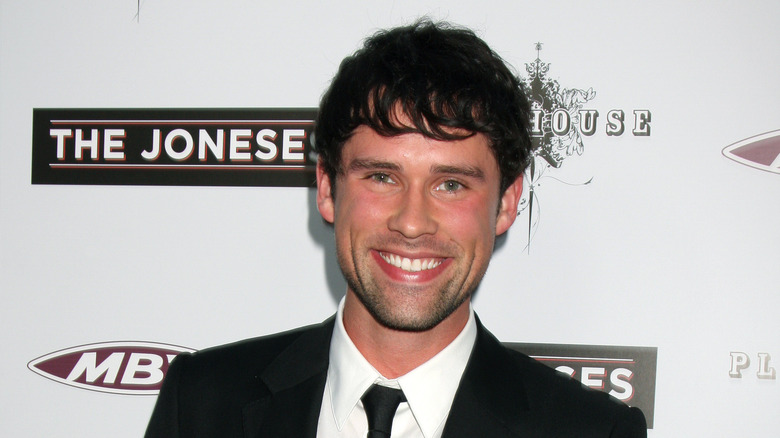 Joe Seer/Shutterstock
In 2009, Ben Hollingsworth was cast in "The Joneses" opposite David Duchovny. This was a notable opportunity for the actor, as he admired the "X-Files" star. "I was watching 'Californication' at the time, and I was a huge fan of it," he told Pop Culturist. "Secretly, I was watching episodes in my trailer in between takes with David and really idolizing him at the time." 
Working on "The Joneses" led to Hollingsworth landing a role on a Ashton Kutcher-produced show called "The Beautiful Life: TBL." The actor was blindsided one day on set when an assistant director delivered horrible news before they had even wrapped up filming the first season. "She said, 'No, the CW canceled the show. We have thirty minutes to get out of the building,'" he recalled. A couple days later, Hollingsworth was forced to send back furniture he had ordered for his trendy apartment because he could no longer afford it. 
Even though he eventually found his footing by appearing in multiple hit shows, Hollingsworth is weary of the tumultuous nature of the industry. "One day, you're on top of the world, the next day, it's all gone," the actor admitted to Pop Culturist. "As much success as I've had on the outside, there have always been a lot of ups and down."