Inside The Nightmare That Was Pauley Perrette's Marriage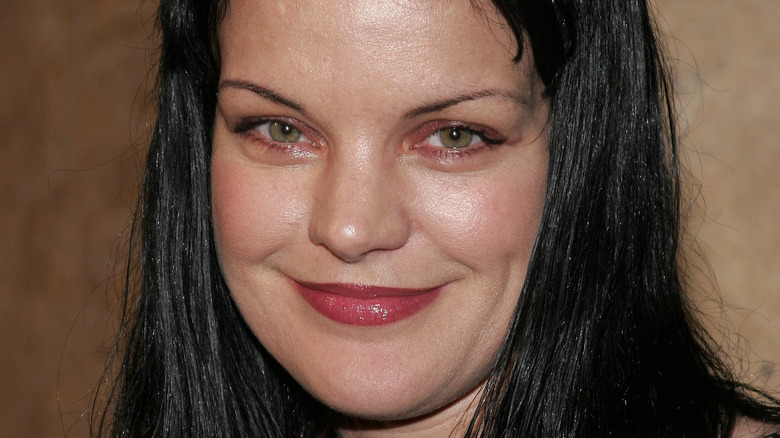 Tinseltown/Shutterstock
Pauley Perrette played Abby Sciuto — a forensic scientist with a goth-like personality — on "NCIS" for 15 seasons and became a fan favorite with audiences for her spunky portrayal on screen. Perrette's work on the show was rewarded when she became one of the highest-paid actresses on television in 2017, according to Forbes. The outlet reported Perrette made $8.5 million from the crime show that year. In addition to her massive pay, The Wrap noted she was also named "the most liked female star on primetime television" by the Q Scores Company at the height of her popularity.
While Perrette received adoration and validation for her work on "NCIS," her personal life was anything but positive. Her divorce from ex-husband Francis "Coyote" Shivers, to whom she was married from 2000 to 2006, was a nightmare. Keep on reading to find out the details of her divorce and whether Perrette has found love again.
Pauley Perrette got a restraining order against her ex-husband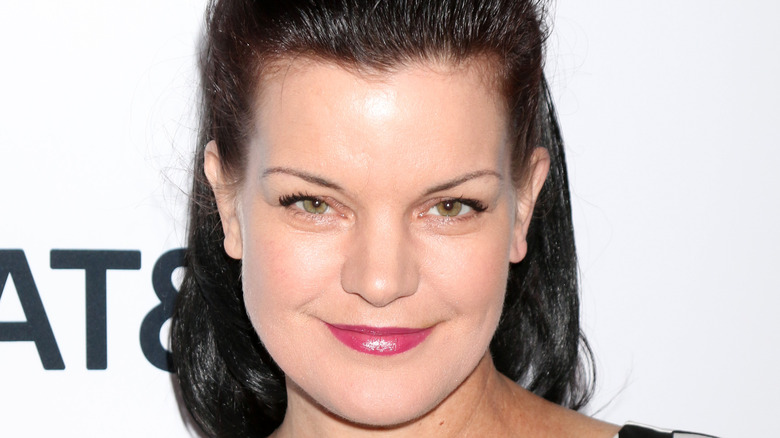 Kathy Hutchins/Shutterstock
Pauley Perrette divorced her husband, Francis "Coyote" Shivers, because he allegedly abused her. The couple was married from 2000 to 2004, and their divorce was finalized in 2006 (via Fox News). Perrette filed for a restraining order against Shivers, whom she alleged was physically and emotionally abusive. He also allegedly stalked her and vandalized her home. Fox News noted that Shivers had a history of using aliases and abusing other women before Perrette.
People reported that Perrette was granted a permanent restraining order against Shivers after her divorce was finalized because the "court found his actions 'frightening' towards her." However, despite the restraining order, Shivers continued to harass Perrette. The harassment was so severe that Shivers was sent to jail for three months in 2012 — six years after their divorce — for violating the order.
As Perrette had the unfortunate experience of being stalked, she became an advocate for stronger stalking laws, telling "48 Hours" in 2017 (via People), "I have a permanent restraining order, but those can only do so much. The biggest problem we have right now is that the stalking laws have not been updated since the Internet. That is just ridiculous because a lot of stalkers use the Internet, that's their main tool. There's a lot we have to get changed but especially Internet stalking laws."
While the laws are still being amended, it seems like Perrette has let go of her traumatizing past and found love again.
Pauley Perrette has (maybe) been engaged to Thomas Arklie for a decade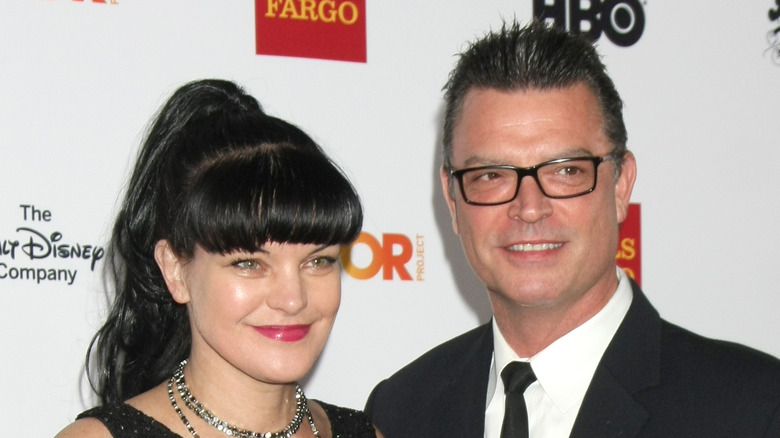 Kathy Hutchins/Shutterstock
Amidst her personal struggles with her ex-husband and work conflict with co-star Mark Harmon on "NCIS," Pauley Perrette left the show in 2018, according to Vanity Fair. But midway during her time on the show, she met and got engaged to fiancé Thomas Arklie in 2011 (via the Daily Express).
After their engagement, Perrette — who is a vocal LGBTQ+ advocate — announced on Twitter that she and Arklie would not get married until California's Proposition 8, which banned gay marriage was abolished (via Pride). Prop 8 was overturned in 2013, but the couple have still not wed, as of this writing. People reported that Perrette and Arklie might've split awhile ago, but Perrette has never confirmed nor denied the report.
Whether their breakup is true or not, it looks like Perrette has been refocusing on work, having returned to television in 2020 with a series called "Broke," per IMDb.
If you or someone you know is dealing with domestic abuse, you can call the National Domestic Violence Hotline at 1−800−799−7233. You can also find more information, resources, and support at their website.