This NCIS Star Who Got Her Big Break From A Madonna Music Video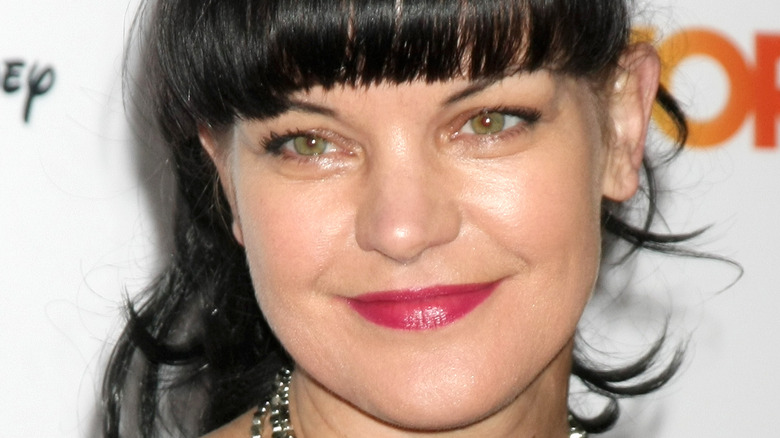 Kathy Hutchins/Shutterstock
Madonna was on the cutting edge of music-video-making since the early days of the platform. Over the years, the singer recruited several well-known actors to help enhance her visuals. In 1993, Madonna cast Christopher Walken as a guardian angel for her "Bad Girl" video, per I Like Your Old Stuff. The "Vogue" singer had director David Fincher helm the project, which was well before the days he would direct films such as "Se7en," "The Social Network," and "Gone Girl."
In 1989, Madonna made headlines for her daring "Like a Prayer" video, which was considered to be filled with controversial imagery at the time. The singer shared an onscreen kiss with actor Leon Robinson as a cross burned beside them. Robinson was a relative unknown when the video was released, but it gave him instant exposure. "What I didn't know is that it would be the lead-off story of everything; not just the entertainment sections, but the front of the newspapers and the first story on the news," Robinson said in August while appearing on the "Allison Interviews" podcast (via Express). By 1993, the actor landed a part as a villain in the Sylvester Stallone action flick "Cliffhanger," which he followed with a role in "Cool Runnings," via IMDb.
Pauley Perrette, who is best-known for portraying the goth-adorned Abby Sciuto on "NCIS," got her break appearing in a Madonna video as well. Keep reading to see which one.
Pauley Perrette worked on many music videos
Before she amassed a slew of television credits and became well-known for her work on "NCIS," Pauley Perrette had a small role in Madonna's music video for "Secret" in 1994. Perrette started to audition for commercials as she finished up her undergraduate degree after overhearing how lucrative they could be. "I was super broke and [overheard] a girl say she made $3000 doing a commercial. I really wanted to make $3000," she told Punk Globe. "Secret" was not the only video that Perrette appeared in. "There was a director that took a liking to me [and] put me in a bunch of music videos and commercials," she added.
"Secret" stood out as one of the actor's favorite videos to shoot, but she worked with several other accomplished acts. "When I was in NY bartending, I was in a billion music videos," Perrette said, per Parade. "I was in Madonna, George Michael, Salt-n-Pepa — it goes on and on," the actor added. "I was in Madonna's video for 'Secret' and we shot that up in Harlem. It was beautiful, it was fun. But that was just one of many."
Those videos all happened at the beginning of Perrette's acting career. Keep reading to see why she decided to walk away from the industry.
Her beef with an NCIS co-star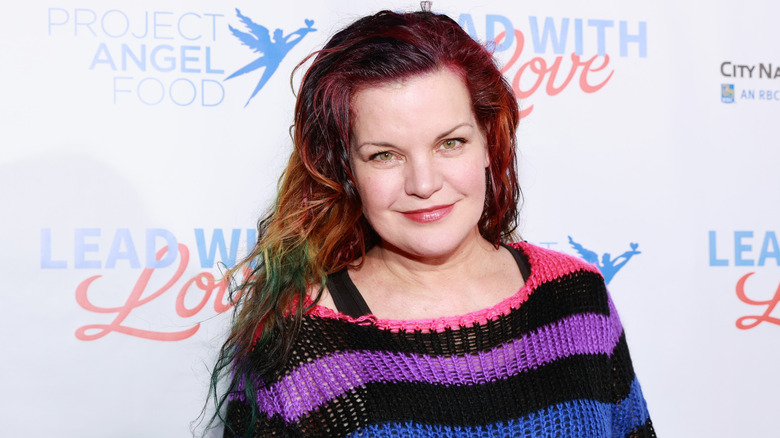 Emma Mcintyre/Getty Images
Although Pauley Perrette did work on one more project after leaving "NCIS" in 2018, the performer insisted that her acting days were over. After wrapping up filming on the show "Broke," Perrette announced her retirement from the industry. "I'm happily retired! Finally! Woot!" she tweeted to fans in 2020 while mentioning she would focus on treating rescue animals and growing plants. "Actually I retired after NCIS but Broke was important, beautiful. I did my last dance & am proud of it!" Perrette added. She did however temporarily return to television for a Los Angeles-LGBT fundraiser in August, per Hello.
Reportedly, Perrette chose to leave "NCIS" after she and star Mark Harmon clashed several times behind the scenes, via Hello. This stemmed from an incident involving Harmon's dog that allegedly attacked a crew member. "No I am not coming back! Ever! (Please stop asking?)" Perrette tweeted in 2019. "I have a new show that is safe and happy!" she added.