Prince Harry Wants To Be A Dad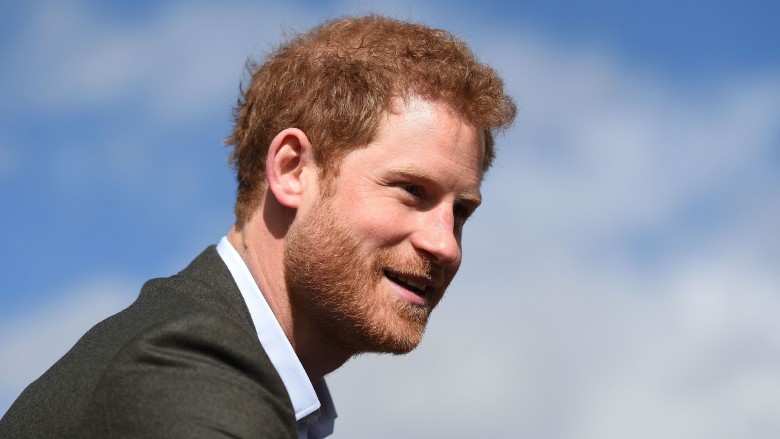 Getty Images
Should the world be expecting news of another royal baby? Well, perhaps not quite in the near future—but Prince Harry definitely hopes to be a father one day.
The British royal touched on fatherhood in his introspective appearance on Bryony Gordon's Mad World podcast earlier this week. He stated, "Of course, I would love to have kids," while disclosing his hope of being a good father. "I think the key to that is to be able to grow up, but also be able to stay in touch with your childhood side," he said. "If that means going to someone's house, sitting there and playing PlayStation, kicking the a** of their son on CounterStrike, or Halo, or whatever it is, then I'll try and do that."
It seems like sound advice, particularly given how the red-headed prince already has tons of experience being around kids. As Entertainment Tonight reported, the 32-year-old is, of course, uncle to Prince George, 3, and Princess Charlotte, 1. In March 2016, he told People (via Daily Mail) how he wishes to always play a unique role in his niece's and nephew's lives: "George and Charlotte will grow up and hopefully find me to be the fun uncle. I always want to be the fun uncle."
In addition to his duties as uncle, Harry is also godfather to several of his friends' kids, whom he absolutely adores. But back then, the prince reasoned there was "no rush" to have kids.
So, why the change of mind? Well, he's very much in love with his girlfriend, Suits actress Meghan Markle, 35. And as their relationship has turned more serious, royal engagement rumors have begun swirling. When Us Weekly confirmed this week that the two will attend Pippa Middleton's wedding in May 2017, an insider source alleged, "They will be engaged by the end of summer. They have spoken candidly about their future. They see a life together."
How sweet is that? While nothing at this point is certain, it's beginning to sound like there may just be more wedding bells—and possibly baby news—on the horizon for the royal family.