Top Chef Family Style Season 1 Release Date, Contestants, And More Information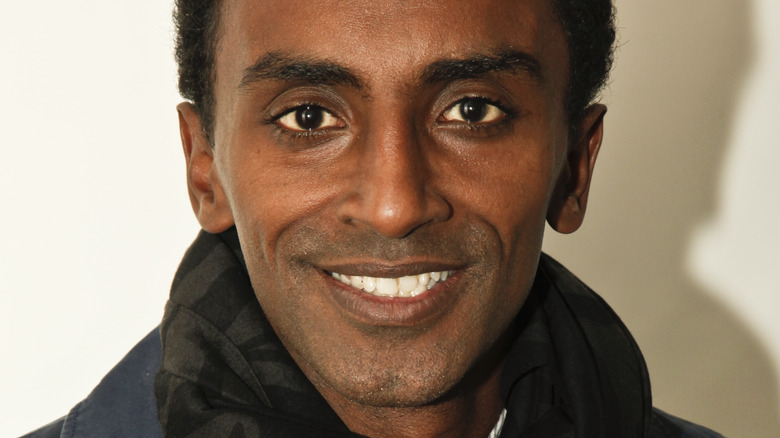 lev radin/Shutterstock
Fans can't get enough of "Top Chef," and neither can Bravo. That's why the network is releasing a spin-off, "Top Chef Family Style," which will soon be available for streaming. Can we get a "Heck yeah!"? Obviously, fans will want all of the important deets on what's going on with the new show, and we're here to help.
The beloved reality cooking show has been on the air since the beginning of time, basically (or at least since 2006), and it's launched dozens of talented chefs into careers as minor food-world celebrities. The spinoff takes everything we love about Original Recipe "Top Chef" and adds children. What's not to love? According to Bravo, the show hosts are searching the country for the most talented young culinary prodigies, who will compete with the guidance of an adult family member. Um, yes, please.
Here's what else we were able to find out about the new show.
Top Chef Family Style is dropping the first two eps at once
Peacock
The first two episodes of "Top Chef Family Style" will premiere on NBC's official streaming service, Peacock, on September 9, with new additional episodes coming out every week. Unlike the main show, "Family Style" will not be airing on Bravo on cable, but we think this is a small price to pay to watch tiny children make us feel bad about our own cooking skills every week.
The child star chefs, partnered with one adult family member, will compete in Quickfire and Elimination challenges, just like in the main show, according to Peacock. And at the end of the journey, one duo will win the grand prize, which includes a nice little paycheck of $50,000. But wait, there's more! According to Bravo, contestants will have opportunities to win additional prizes along the way, including two $10,000 prizes, tickets to an NFL football game and "Wrestlemania," trips to Universal Orlando theme parks, and a visit to the "Food & Wine" test kitchen. 
Uh, is it too late for us to sign up for this show?
The young Top Chef contestants have been announced
So, who are the lucky culinary wunderkinds competing on this show? Peacock has announced the names of the 13 young chefs and their adult partners, and we're so excited. The competitors are: Moid Alwy and Kirin Alwy, Chandrani Bhayana and Milan Bhayana, Willie Blue and Khalil Blue, Ainsley Crouse and Haley Crouse, Bobbie Lopez and Jack Cruickshank, Elizabeth Frame Ellison and Taylor Ellison, Daniel Flores and Delilah Flores, Ocean Kanekoa and Jaydene Kanekoa, Jenn Kopelman and Eva Kopelman, Anika Kumar and Anupama Kumar, Kaj Friis-Hecht and Liz Thorpe, Kennedy Torres and Rosie Torres, and Brooke Nathanson and Carol Weiss.
From what we can tell, it looks like a good, diverse group. And while we can't say for sure how old anyone is here, if we were to guess we'd say anywhere from preteen to high school student. From the looks of the trailer, there is at least one contestant who hasn't even hit puberty yet. 
But that's not everyone who's going to be on this show, obviously. It will be hosted by Grammy-winner Meghan Trainor, and beloved "Top Chef" alum and celebrity chef Marcus Samuelsson will be the judge. Not only that, but we'll be seeing a ton of familiar faces stopping by as well, including the one-and-only Padma Lakshmi and "Top Chef" head judge Tom Colicchio. Plus, we're getting several basketball teams' worth of guest appearances from other "Top Chef" alums, per Bravo. Our bodies are so ready.