Here's What Jennifer Esposito From NCIS Is Doing Now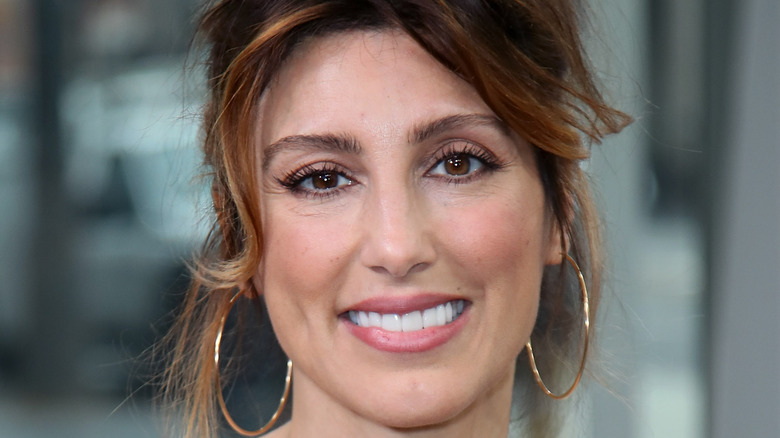 David Livingston/Getty Images
Jennifer Esposito broke through in the world of acting in the late '90s with her roles in the movies "I Still Know What You Did Last Summer," "Summer Of Sam," plus a recurring role on "Spin City," per IMDb. Over the years, as the seasoned actor's career continued to develop, she landed a role on the CBS procedural "Blue Bloods" and later on "NCIS." She played Alex Quinn on Season 14 of the hit series and made an instant impact on fans, but ultimately left the show after only one season.
With Esposito's "NCIS" run only lasting 24 episodes, many viewers wondered if there was any behind-the-scenes drama around her departure, but the actor insisted it was an amicable split. "I could not have asked for a better opportunity than to work with the 'NCIS' cast and producers," she said at the time, via Deadline. "No [I] am not ill," she tweeted to fans in 2017 after leaving the series. "I so appreciate your concern. Was not meant to be there long but happy I was."
Well before her withdrawal from "NCIS," Esposito had hinted that working as an actor had begun to impact her health. "The pressure and constant battle to prove myself as an actress in the entertainment business took a major toll on me," she told Gluten Dude in 2012. Eventually, she became disenchanted with acting and decided to make a career pivot.
Jennifer Esposito hits the kitchen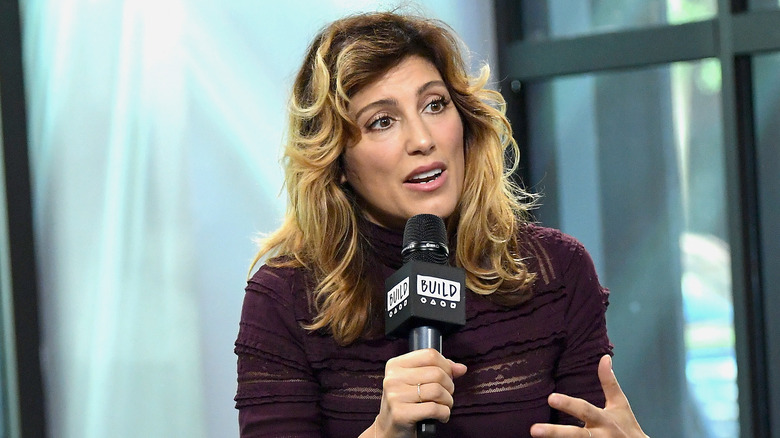 Ben Gabbe/Getty Images
Besides growing up with a passion for performing, Jennifer Esposito had a fondness for cooking. "There were two things I loved as a child: eating and entertaining. When I wasn't making a mess in the kitchen trying to create some delicious goodies," she told Gluten Dude. The former "NCIS" actor discovered she had celiac disease ("an immune reaction to eating gluten," per Mayo Clinic), which helped inspire her to open a bakery called Jennifer's Way Kitchen in New York. "I couldn't bear to not have a piece of good bread again, and what was readily available was just awful," she told Eat This, Not That in 2016.
Speaking to PowerwomenTV in 2019, Esposito admitted that working in film and television left her unfulfilled. "I never felt completely at home as an actress. I love acting, but the business was just not something I loved," she said. Esposito's work in the bakery offered her a more rewarding outlet. "Here I can see first-hand that someone feels happy, safe," she added. In addition to the bakery, Esposito wrote a cookbook in 2017 for people seeking allergy-sensitive recipes titled "Jennifer's Way Kitchen: Easy Allergen-Free, Anti-Inflammatory Recipes for a Delicious Life." Esposito had dedicated a wealth of energy into the cooking world, but her work in the film and television industry was not over.
A rebellious act
Jennifer Esposito sought to make an impact on creative individuals who were underrepresented in their respective fields. The "Rescue Me" actor launched A Rebellious Act Project, which, according to the mission statement on the project's website, aimed "to seek out filmmakers, screenwriters, writers, playwrights, poets who have been overlooked for far too long." The Rebellious Act would help these individuals build projects "From the early stages of development, to helping gather financing and getting those stories to the masses."
In addition to her multiple projects, Esposito continued to work in front of the camera after exiting "NCIS." After working on the movies "Speed Kills" and "Mob Town," the actor appeared in episodes of "Awkwafina is Nora from Queens," and "The Boys," per IMDb. She even dusted off her fictional police badge and worked on three episodes of "Law & Order: Special Victims Unit" in 2021.
The actor has remained engaged with fans, and often provides updates on both her personal and professional life on social media. She initially married (and later divorced) Bradley Cooper, but eventually tied the knot once again with fitness trainer Jesper Vesterstrøm in September 2020, and shared the news with a heartwarming Instagram post.