How Expensive Was Kevin Costner's Divorce From Cindy Silva?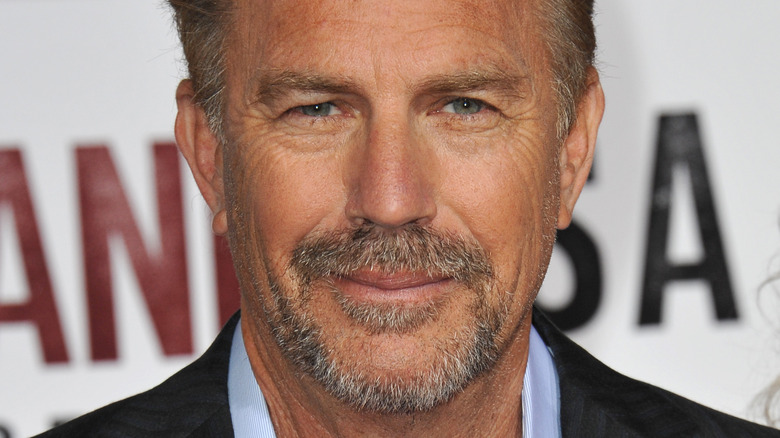 Jaguar PS/Shutterstock
Kevin Costner is a family man through and through. At 22, Costner married Cindy Silva, his college sweetheart, per Good Housekeeping. In fact, his desire to lead a so-called normal life almost prevented him from following his acting passion, he said, according to Robert Ebert. He and Silva were flying back from their honeymoon in Mexico when Costner spotted actor Richard Burton sitting in a nearby row. Burton had an infamous personal life that often sent newspapers ablaze, a fact that was particularly true when it came to his love life and multiple marriages that included two consecutive ones to Elizabeth Taylor. 
Costner approached Burton because he wanted to know if it was possible to be an actor and not lead a personal life like his, per Ebert. "I told him ... you're a celebrated actor, but you're a brawler, you've had a lot of marriages, a lot of things ... I just want to know, does that kind of life follow an actor? I want to have a life that's not filled with drama,'" Costner asked. Burton's response what non-committal but it had an effect on Costner. "Burton looked at me and he said, 'You have green eyes. I have green eyes.' And he goes, 'I think you'll be fine,'" Costner detailed.
Burton was right. Costner went on to become a two-time Oscar-winning actor and still be a family man. But that doesn't mean his profession didn't interfere in his marriage to Silva. Keep reading to learn about their expensive divorce.
Kevin Costner and Cindy Silva's divorce is among Hollywood's most expensive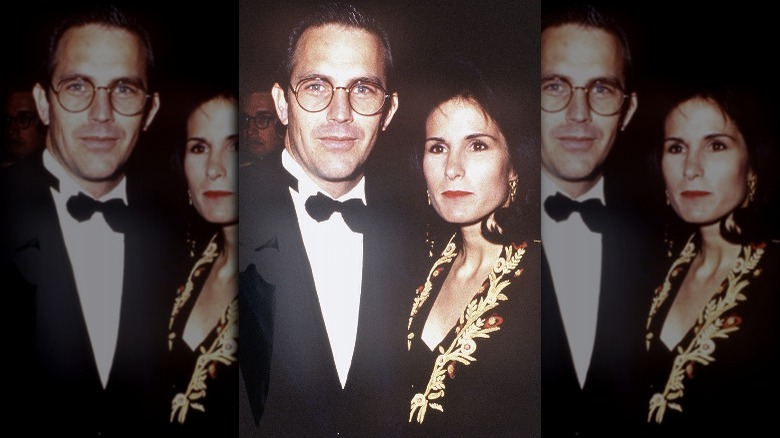 Kypros/Getty Images
Because Cindy Silva married Kevin Costner before he embarked on his professional acting career, she was right by right by his side during his most successful years and, thus, was entitled to quite a bit of his fortune when they decided to call it quits. According to a 2008 Forbes report, their divorce settlement totaled a whopping $80 million, making theirs one of Hollywood's most expensive divorces. After being married for 16 years, the couple divorced in 1994. The divorce came right after Costner starred in the movies that defined his career, including "Field of Dreams" (1989), "Dances With Wolves" (1990), "JFK" (1991), and "The Bodyguard" (1992). Just in 1991, Costner made $50 million, per Forbes.
Like most things in life, multiple factors went into Costner and Silva's divorce. One of them was Costner's busy schedule, per Good Housekeeping. But another aspect of his career also imposed a barrier. In 1994, People reported that Silva was bothered by his roles that involved his getting intimate with other actors. "Cindy doesn't like these sexy roles, and she's given me an ultimatum," Costner reportedly told his friend John McInnes ahead of the release of the thriller "No Way Out" in 1987. The divorce also came amid reports Costner had been unfaithful, per People. "I try to conduct my life with a certain amount of dignity and discretion — but marriage is a hard, hard gig," he said (via People).
Kevin Costner settled down again in 2004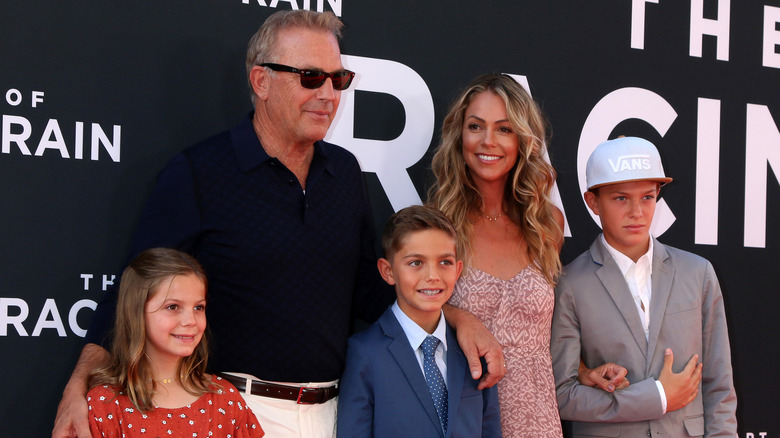 Kathy Hutchins/Shutterstock
The decade that followed Kevin Costner's divorce from Cindy Silva was one marked by several relationships. Following his divorce, Costner dated Bridget Rooney for a few months, according to People. The relationship didn't last but it lasted long enough to produce his fourth child, a son, Liam, born in November 1996. Costner initially harbored doubts that the boy was his son, which prompted Rooney — the niece of Dan Rooney, the late owner of the Pittsburgh Steelers — to submit a paternity test that confirmed the parentage, per People. Costner soon moved on, dating British sociality Birgit Cunningham, according to the Evening Standard, before igniting another brief relationship with Australian supermodel Elle Macpherson in the late 1990s, per Entertainment Online.
Costner soon found love again and settled down. In 1998, Costner began dating handbag designer Christine Baumgartner. "We exchanged numbers, and I told her that I would — did she mind if I called her in two weeks," Costner told People. In 2004, the two tied the knot at his ranch in Colorado, People reported at the time. In September 2021, Costner and Baumgartner will celebrate their 17th wedding anniversary, showing his desire to be a family man was always there. 
The couple shares three children, making Costner the proud father of seven. In his acceptance speech at the 20th Annual Critics' Choice Movie Awards in 2015, Costner expressed his love for his wife and children. "My children have always been bigger than the movies," he said.