The Real Reason Kevin Costner And His First Wife Divorced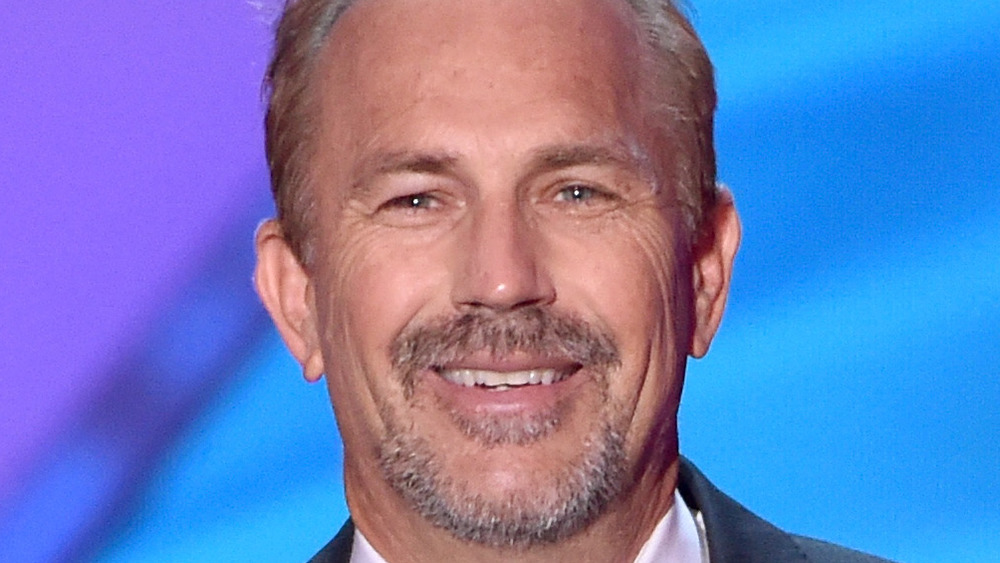 Kevin Winter/Getty Images
Kevin Costner is undoubtedly one of the most famous faces in Hollywood. Unlike many actors that grace the silver screen for a brief period of time, Kevin has maintained his star status in the industry for decades. His talents know no bounds, and he's starred in front of the camera as an actor and behind it as a producer.
According to IMDb, Kevin was born in Lynwood, Calif. His acting career began in 1981 when he played John Logan in Malibu Hot Summer. Some of his most famous films include Field of Dreams, Dances With Wolves, and Message In A Bottle. In 2018, he began his role as John Dutton in the popular series Yellowstone. In all, Kevin's talents have earned him two Oscars and countless other awards, in addition to a pretty hefty bank account.
And while Kevin's professional career is most certainly something to brag about, it's his personal life that he's most proud of. According to Good Housekeeping, Kevin has seven children — Annie, Lily, Joe, Liam, Cayden, Hayes, and Grace Costner. He says his favorite role is that of a father. 
Kevin has been married two times. According to People, he wed Cindy Silva Costner in 1975. "I was just really proud that this girl would go out with me," he said of his first wife. "I wanted to show my parents." The couple had three children together (Annie, Lily, and Joe) before calling it quits in 1994. So, what went wrong in Kevin's first marriage? Keep scrolling to find out.
Busy schedules played a role in Kevin Costner and Cindy Costner's split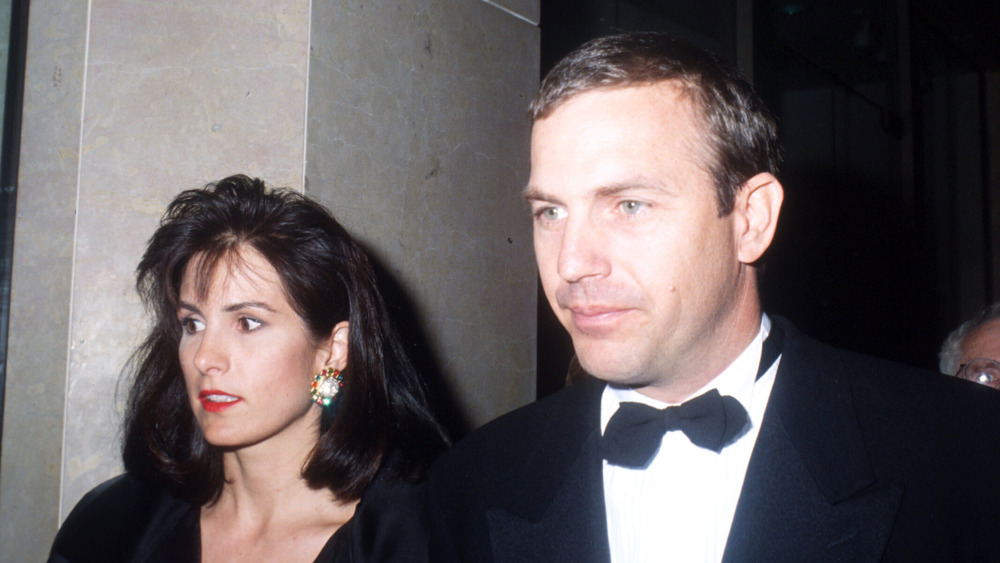 Barry King/Getty Images
Even though he seemed to have it all, Kevin Costner still went through the same struggles that any normal man also faces, including marital problems. During his marriage to Cindy Costner, the actor played several roles as a heartthrob, which didn't sit well with her. "Cindy doesn't like these sexy roles, and she's given me an ultimatum," Kevin told his friend John McInnes in 1987 (via People). "I've either got to quit doing them or quit the movie business."
Kevin's career also experienced extreme growth and a jam-packed schedule that caused a rift in their relationship, per Closer. In 1994, the couple released a joint statement announcing their decision to part ways. "After 16 years together, we are ending our marriage," the statement read. "We have amicably resolved all issues regarding our children and financial affairs, and a full marital settlement has been reached."
According to Forbes, the couple's split resulted in one of the most expensive divorces in Hollywood. Since Cindy was with Kevin during several of his high-grossing films like Dances With Wolves and Field of Dreams, she was awarded $80 million in the settlement.
Following his divorce, Kevin briefly hooked up with Bridget Rooney, according to Closer Weekly. The couple shares one son, Liam Costner. The actor found love again in 2004, tying the knot to model Christine Baumgartner. The current couple shares three kids — Cayden, Grace, and Hayes Costner.