The Truth About Emma Roberts And Jamie Lynn Spears' Friendship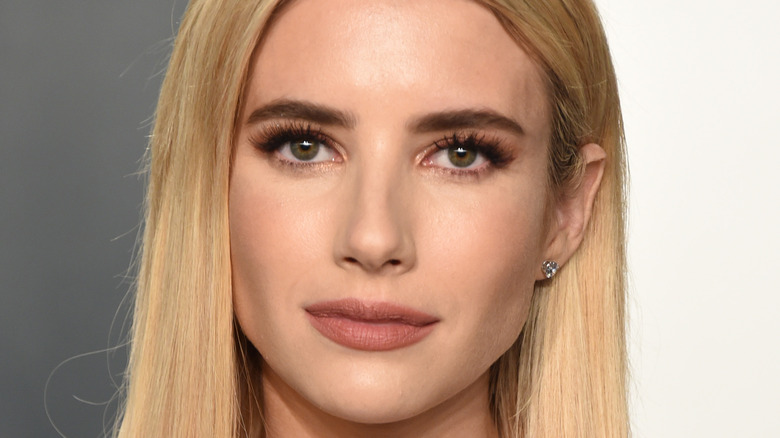 John Shearer/Getty Images
For millennials, Emma Roberts and Jamie Lynn Spears hold a special place in all of our hearts. Whether you wished you were Jet X'ing around the Pacific Coast Academy or writing a song in your bedroom like Addie Singer in "Unfabulous" as a kid, Roberts and Spears were two tween icons in the early 2000s.
Despite being Nickelodeon icons together, the two have even more in common than you might think. Both Roberts and Spears are the same age — at the time of this writing, they are both 30. They both have famous relatives — Spears' being her older sister, Britney Spears, and Roberts being her aunt Julia Roberts. And both of their shows took on similar themes with Roberts playing Addie Singer, who tries to fit in at junior high but keeps finding herself in embarrassing situations. While Spears played Zoey Brooks on "Zoey 101," who just transferred to the former all-boys academy, PCA, and is trying to fit in with the new girls and go through life and romance at the same time.
While Roberts and Spears shared a lot of things in common in the early 2000s, did they share a friendship? Keep reading to find out.
The two are friendly, but not best friends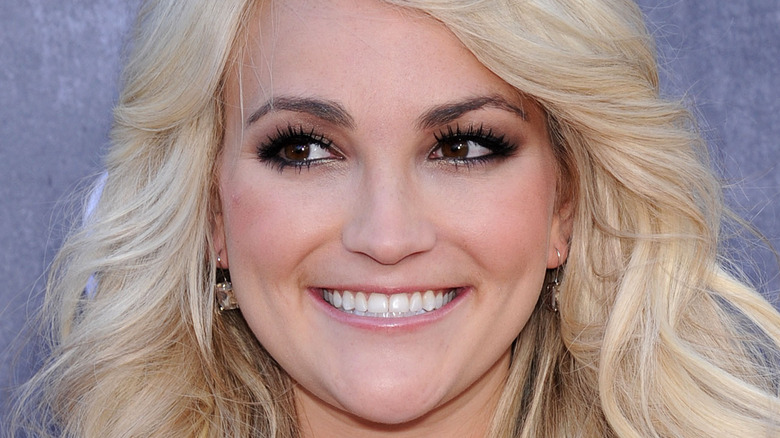 DFree/Shutterstock
While some millennials may wish for their childhood icons to be best friends, these two do not seem to be best friends — but that doesn't mean they aren't friends at all. Since their shows overlapped filming, both being between 2005-2007, we can only imagine they must have been at least friends. And from social media, it seems they still are. According to Page Six in 2019, after Jamie Lynn Spears posted a photo teasing a possible "Zoey 101" reboot, Emma Roberts reportedly commented the heart-eye cat emoji on the photo. In 2020, when Roberts announced she was expecting her first child with her partner, Garrett Hedlund, Spears commented on the photo saying, "This makes me so happy, BIG congrats," per HelloGiggles.
The two are obviously friendly towards one another — who else could understand the pressures of famous family members and your career growth at the same time as these two? But their careers took different paths following the end of their Nickelodeon days. Keep reading to find out where they took their careers.
Jamie Lynn Spears and Emma Roberts careers now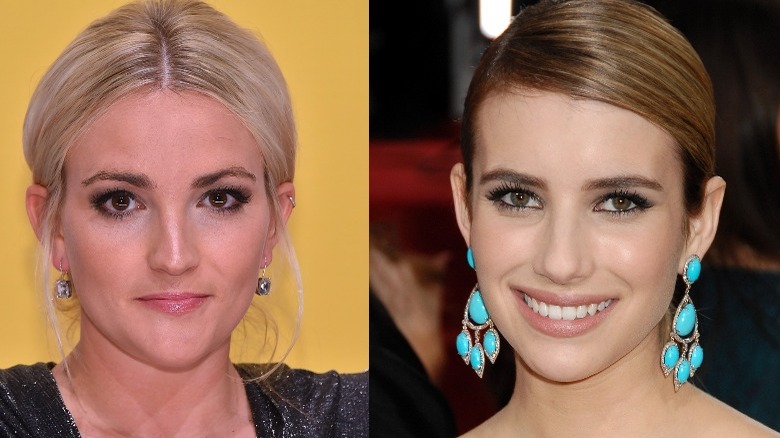 Michael Loccisano & Ga Fullner/Shutterstock & Michael Loccisano/Getty
Following the end of "Zoey 101," Jamie Lynn Spears stepped away from the television screen. At the end of the series, Spears was only 16 years old and had just announced she was pregnant. She told Cosmopolitan in 2016 that she didn't just take time away from TV, she was reflecting on her future, saying, "I needed to really grow up myself so I could be the woman that my daughter deserves."
Now, Spears is focusing on her country music career rather than TV. She released an EP in 2014 called "The Journey" followed by a single in 2016 called "Sleepover." Spears told Cosmopolitan that while people want to see her acting again, at that time it was "all about my music." She did, however, get back to work on a "Zoey 101" reboot, though it's still up in the air, per J-14.
As for Roberts, while she did sing during her Nickelodeon days, she chose to continue acting rather than singing after leaving "Unfabulous." You might even know her more recent work rather than her childhood acting. She notoriously has starred in "Scream Queens," "American Horror Story," and "We're the Millers," among many others. Roberts told Nylon that director Ryan Murphy helped change her life and acting career, saying, "... He just gave me, as an actress, so much responsibility, and I was always very flattered by that." While these two ended up in different places, it's good to know they still support each other.