Inside Sutton Stracke's Gorgeous Home In Bel Air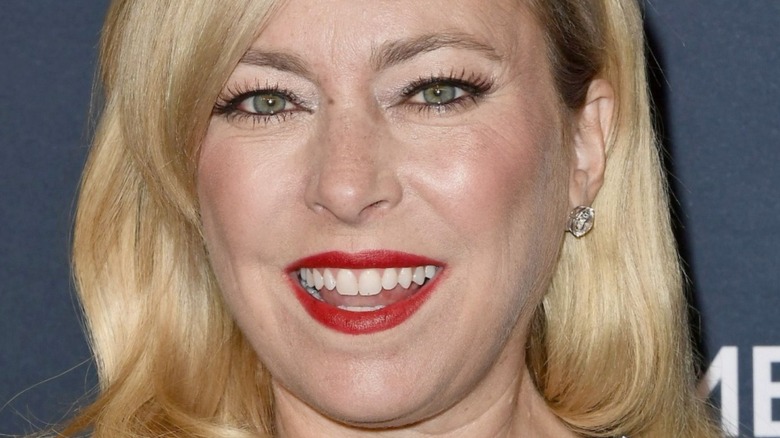 Frazer Harrison/Getty Images
Breakups can be hard, annoying, and even devastating. On the one hand, heartbreak means separating yourself from the life you've built with your partner and letting the memories you've collected together fade to the back of your head. However, when done right, a breakup can also turn into a meaningful opportunity to get to know the person staring back at you in the mirror. Like most things in our lives, it's up to us to decide and judge if the glass is half empty or half full. As unrelatable and glamorous as most reality television show participants are, this commonplace struggle fell into the lap of "Real Housewives of Beverly Hills" star Sutton Stracke back in 2017, when the 49-year-old officially separated from her husband of 17 years, Christian Stracke, via People.
With her marriage coming to an end, Sutton was left to deal with the $7 million lower Bel Air mansion the couple once occupied, according to Realtor. Naturally, the socialite chose the path of starting anew, both in terms of her romantic relationships and her choice of residence. By October of 2020, she announced to her Instagram followers that she was packed and ready to move. "Staying in LA just around the corner. New house, new adventure!" Sutton wrote in her caption.
So what's Sutton's new place like, and why is she glowing with joy about her new nest? Read on to find out!
Sutton Stracke's new Bel Air mansion embodies charm and fun for her three kids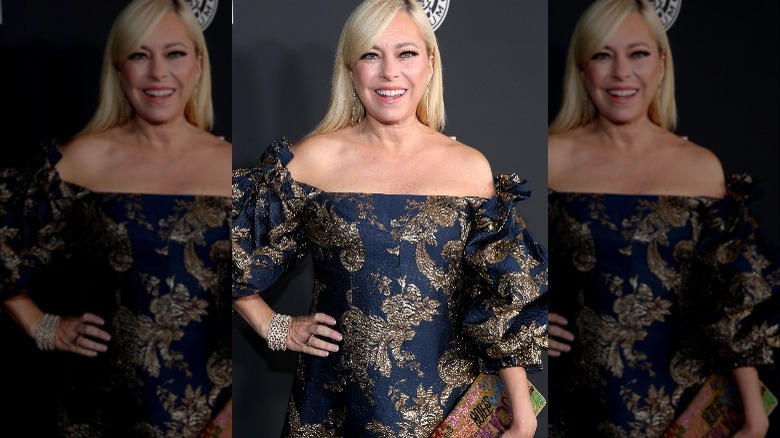 Randy Shropshire/Getty Images
Sutton Stracke's new gem of a home is a 1930s Georgian-style house that boasts beautiful lawns, a nearby hillside, and a motor court that provides ample parking room for the mom of three and her busy schedule, per Variety. In typical Bel Air fashion, the mansion should not be called "tiny and cozy" in any capacity, as it rests on a 1-acre lot and contains both a large pool and a tennis court, per American Luxury. 
But to Sutton, the most important thing about her new crib seems to be the fact that it is a piece of property that belongs to only her and her creative directions. "[I] bought a house, and it's crazy, and I think it really, like, released something in me. I mean, [my former] house was symbolic of like my marriage and dependence, and now it's gone," Sutton told co-star Erika Girardi in an "RHOBH" episode, via Bravo.
In her subsequent house tour for Bravo, it seems like the $5.35 million was worth spent as Sutton showed off her gorgeous interiors, which included flairs like a living room piano and a special table that is the centerpiece of her dining room. "This table is from New Orleans from the 1800s. Yeah, my Southern roots are kind of coming out, and I truly think that this wood speaks to me and brings out my Southern vibes," Sutton told Bravo.
Sutton Stracke's three kids are behind her new mansion's interior design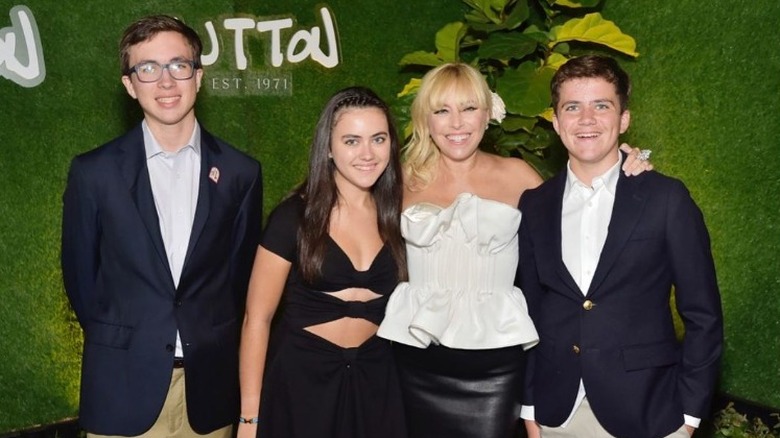 Going from the rooms to the mansion's outdoor amenities, it seems like every piece of Sutton Stracke's Bel Air mansion is cut out to be the perfect haven for her three kids. When hosting Bravo during her house tour, Sutton showed off her sitting room, which is also known as "a populated geographic area in the house" that features a cozy fireplace and a nearby table that straddles the kitchen and provides the perfect place to complete homework.
Speaking of her kids, the reality television show star is close with her sons Philip and James and daughter Porter from her previous marriage to Christian Stracke, per People. As a surprise to no one, the proud mom was not afraid to show off her kids on social media during the family's vacation to South Carolina last summer, per Bravo. However, the star spilled on the "Reality Life with Kate Casey" podcast that her kids made no appearance on "RHOBH" due to the adamant request from Sutton's ex-husband, People noted. 
However, Sutton revealed that at the end of the day, her kids were the ones who provided her with the courage to go after her part-time role on the show in the first place. "I needed to be a role model for my daughter," the socialite revealed on the same podcast. "Like come on, get yourself together and start doing something for yourself to make her proud."