How Dane Cook's Brother Stole Millions From Him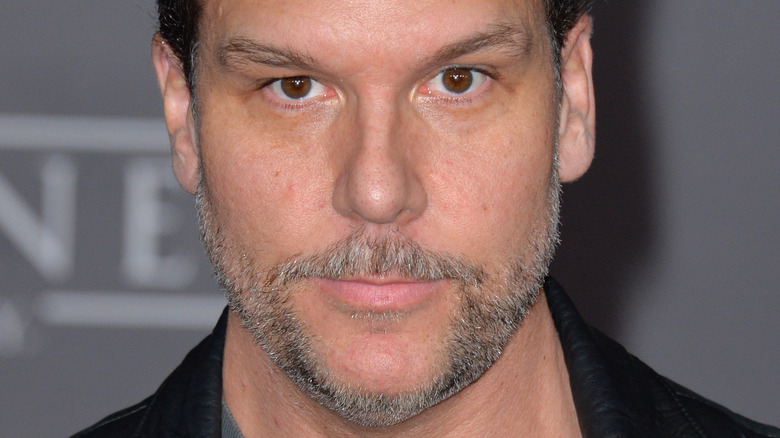 Featureflash Photo Agency/Shutterstock
Dane Cook burst onto the standup scene like a hurricane in the early aughts, with the release of his highly popular comedy albums. The second of them, "Retaliation," peaked at No. 4 on the Billboard  pop albums chart. This feat, Time pointed out, makes "Retaliation" the most successful comedy album since Steve Martin released his iconic "A Wild and Crazy Guy" back in 1978, which peaked at No. 2 and sold more than 1 million copies, as Billboard reported in 1996.
Cook developed a strong following online, becoming one of the first comedians to take advantage of the internet to grow his reach and keep his fans engaged. According to Time, Cook built a website on which he uploaded new videos and chatted directly with his virtual audience. In addition to the website, Cook also set up a MySpace page to promote his work at a time when this sort of strategy was unheard of, the Associated Press (via ABC) reported in 2006. His innovative methods shot Cook to the top of the comedic game, with the AP calling him "the biggest name in standup" in the report. 
While Cook's career lost traction after 2012. when he joked about the Aurora movie theater shooting, as the AP noted, his early feats marked a generation. Central to his early success was his half-brother, Darryl McCauley. However, the brotherly bond did not prevent McCauley from stealing from his famous sibling. Read on to learn how Cook's brother pocketed millions from his earnings. 
Darryl McCauley was sent to jail for his crime against Dane Cook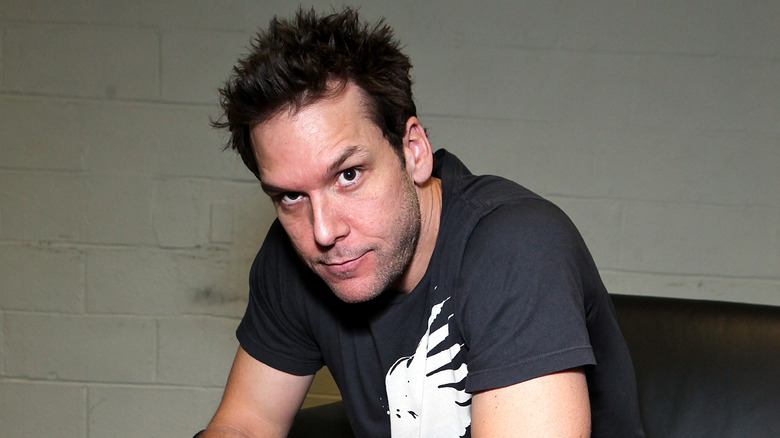 Roger Kisby/Getty Images
In October 2010, Darryl McCauley admitted to embezzling millions from Dane Cook between 2004 and 2008, for which he was sentenced to five to six years in prison, the Boston Globe reported at the time. McCauley, who had been managing his brother's business since Cook started in the early 1990s, according to Entertainment Weekly, continuously transferred his brother's money to his own personal account, per the Boston Globe. At one point, McCauley wrote himself a $3 million check using the company's funds, the report further detailed. "For several years, Mr. McCauley abused his position as a family member to gain Mr. Cook's trust, and stole millions of dollars for his own personal gain," said Attorney General Martha Coakley, per the Boston Globe. 
The following month, McCauley's wife, Erika, also pleaded guilty to stealing her brother-in-law's money and was sentenced to up to three years, according to United Press International. Both were also ordered to pay restitution to Cook. The couple spent the embezzled money on homes, jewelry and businesses, both in Maine and in Florida, per UPI. 
Speaking on "Your Mom's House" podcast, Cook said he never noticed unusual transactions on his business accounts because he simply trusted his brother. Cook was the one who contacted the Massachussetts attorney general's office, thinking that McCauley had probably also stolen tax money from the state. A year later, Cook faced his brother in court. "I was really unbelievable," Cook said.
Dane Cook found out Darryl McCauley was stealing from him when he moved to California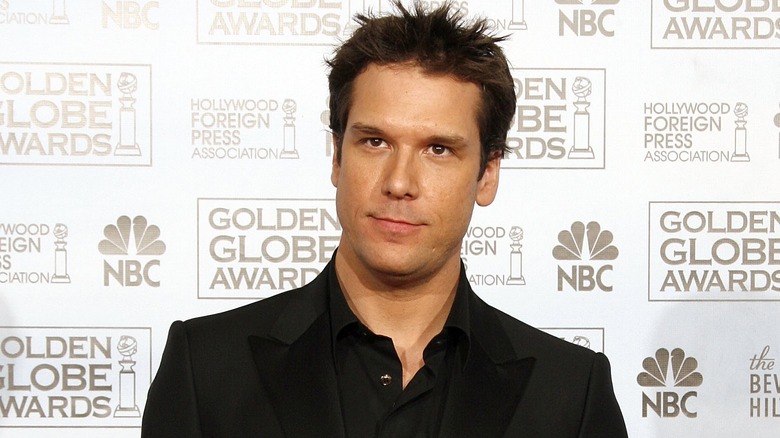 Kevin Winter/Getty Images
Dane Cook found out his brother had been stealing from him for years while purchasing a house in California, he said on the "Your Mom's House" podcast in 2019. Darryl McCauley had been Cook's manager for a long time, but Cook needed to replace him when he relocated to California for tax purposes since his company was operating out of a PO box in Massachusetts. "Once you're a resident, you can't do that. The IRS doesn't, you know, because it's less taxes in Massachussetts and all that stuff," he explained. 
So Cook called up his brother and told him that his business was going to have to move with him. He intended to keep McCauley in the company, but in a different role, Cook said. "He did not like that because he had been sending me fake statements for maybe 10 years," Cook said. That's right. McCauley had deceived his brother for a whole decade. 
Cook found out on a Monday morning when his new business manager noticed discrepancies. The previous Friday, Cook wrote a letter to his brother to ensure him that things would work out, and shared some of the ideas he had for this next chapter, Cook told the podcast hosts. McCauley responded and closed his letter with "To the future," Cook detailed. "I loved my brother. I really did. He was my first real best friend in my life," Cook said.