Olivia Munn And Aaron Rodgers Both Moving On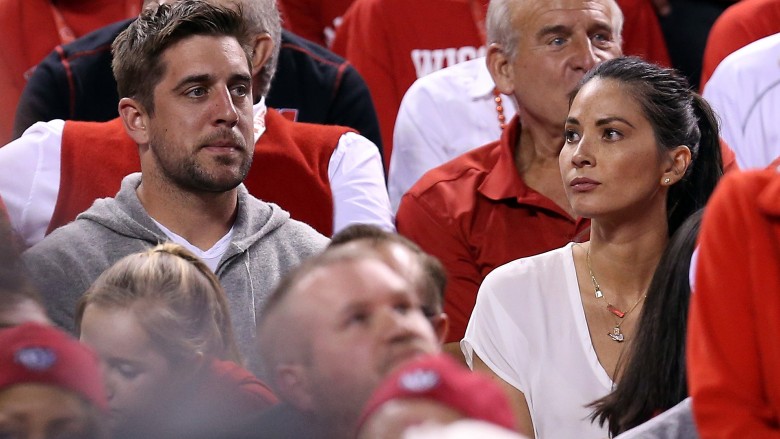 Getty Images
Olivia Munn and Aaron Rodgers are both itching to move on from one another.
As Nicki Swift previously reported, Munn, 36, and Rodgers, 33, split in early April 2017 after three years together.
Now, a source tells E! News that Munn is cutting off Rodgers, noting, "[Munn] is not communicating with Aaron as much as he would like. She feels like distance is best at this time."
The source added that Munn saw the breakup coming for a while, even though she and Rodgers both struggled to save the relationship before calling it quits.
"Olivia knew that the relationship was on the rocks the past few months," the source said. "It didn't feel good anymore, and they should have split up a few months ago. They were holding on to this idea of their relationship, even though they knew a breakup was bound to happen."
The couple was said to be fighting for quite a while, with Munn allegedly triggering a huge rift between Rodgers and his family.
The E! News insider added that, while Munn is open to dating again, she's really hoping her next man will be The One. "Olivia is not going to settle till she feels like this is the man she will end up with," the source dished. "Her eyes are open and she is very open to dating. She is good!"
A source close to Rodgers, meanwhile, says he "loved" Munn and that "the breakup hasn't been easy." Still, don't cry for the Green Bay Packers quarterback. "The line of women he can choose from is endless," the source said. "But he is a pretty picky dude, especially at the level he's at now."
That may explain why Rodgers has been spending so much time at the gym and the spa since the split—he's doing his best to attract a new lady!