Richard Simmons Donning Disguises In Public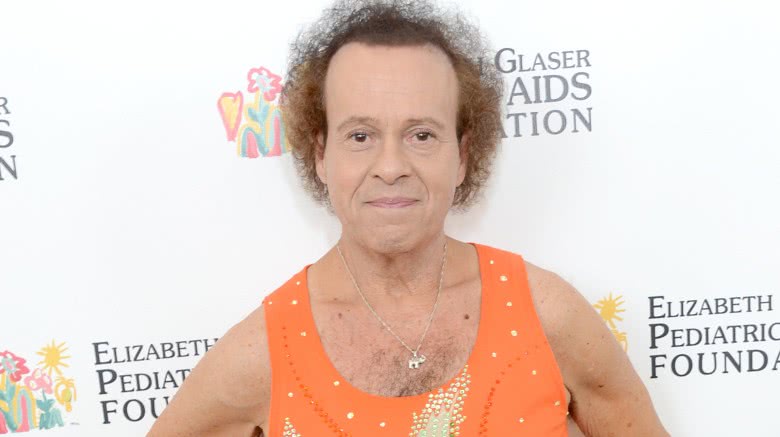 Getty Images
The strange, mysterious saga of Richard Simmons continues.
According to TMZ, the famous fitness guru, who has altogether disappeared from the spotlight, has been secretly tooling around the Los Angeles area "in disguises and a cane." TMZ adds the reported disguises "are not always elaborate ... sometimes a hat and street clothes do the trick." The cane, meanwhile, reportedly has to do with a recent knee injury.
Where is Simmons going incognito? The report claims he recently took a trip to the Beverly Center mall, adding that "sometimes lots of people see him but don't notice."
The tabloids have been fascinated by Simmons' whereabouts ever since the New York Daily News published a bizarre account of his disappearance, alleging, among other things, that he was being held hostage by his housekeeper. (Simmons, speaking to the Today show by phone, quickly denied those allegations.)
In fact, the story has grown so big over the last few years that an entire podcast, Missing Richard Simmons, has been launched to figure out what the heck happened to him.
Simmons was reportedly hospitalized on Monday, April 17, 2017, for "severe indigestion," his rep told TMZ. He had previously been hospitalized in June 2016 for "bizarre behavior" which Simmons later blamed on "dehydration."
Recent reports have suggested that Simmons may finally be plotting a return to the spotlight, though nothing has been confirmed.