What We Know About Aaliyah's Posthumous Album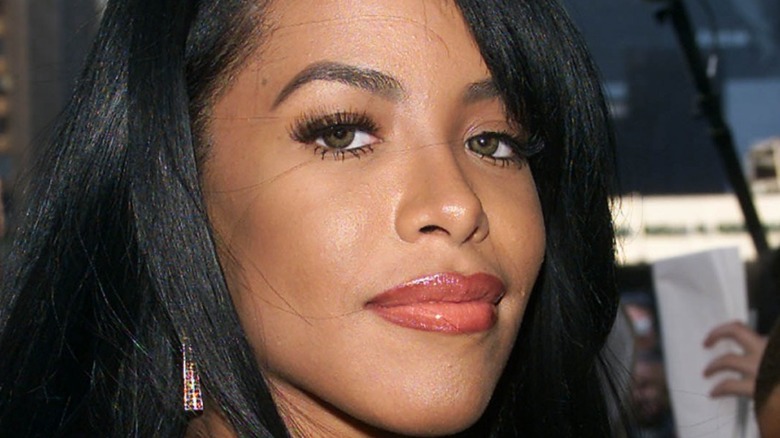 Evan Agostini/Getty Images
Aaliyah's fans have been receiving some great news lately. Not only is the late singer's music now available on streaming platforms, but a new posthumous album could also make its way over. In case you missed it, Aaliyah's uncle Barry Hankerson — who owns the rights to the singer's music — recently made a deal with EMPIRE to make her sophomore album "One in a Million" available on Spotify, Apple Music, and TIDAL in correlation with the 20th anniversary of her death (via Billboard).
Aaliyah estate, however, didn't approve. Once the deal became public knowledge, Aaliyah's mother Diane Haughton and brother Rashad Haughton released a statement on Twitter, calling the move an "unscrupulous endeavor to release Aaliyah's music without any transparency or full accounting to the estate." Still, fans of Aaliyah were excited to finally being able to download her music, to the point where "One in a Million" reached No. 1 on iTunes.
"Thank you so much, Babygirl. One In A Million is now #1 for a second time because you are still missed. Your music and spirit will remain forever. I love you," one fan wrote on Twitter. "The fact that a new generation of music listeners are getting to know the legend we always knew is simply gratifying," another one celebrated. "jus happy Aaliyah's music is able to be enjoyed/streamed/celebrated after years of not being made available on streaming services," singer JoJo tweeted. And now, Aaliyah fans could have even more reason to celebrate. Find out more below.
Aaliyah's posthumous album will feature Drake, Chris Brown, Ne-Yo, and more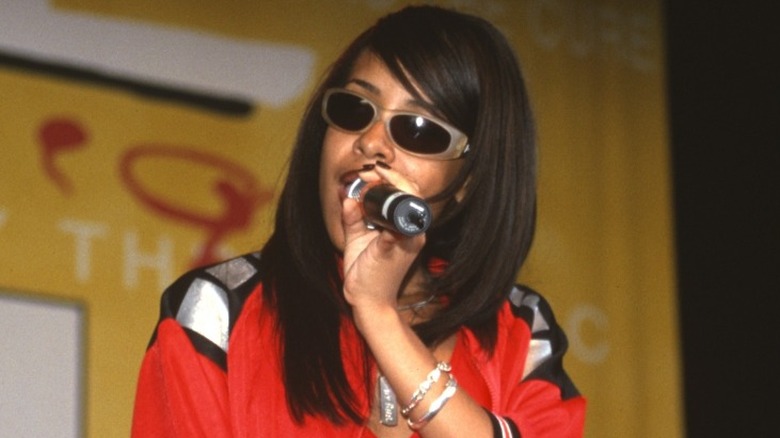 Tim Mosenfelder/Getty Images
In an exclusive interview with Billboard, Aaliyah's uncle and Blackground label founder Barry Hankerson revealed that he has plans to release a new posthumous album, featuring some of the late singer's unreleased music. Per Hankerson, Aaliyah's new project will include "features from Drake, Future, Ne-Yo, Chris Brown, and Snoop Dogg." Timbaland, who worked with Aaliyah on songs like "One in a Million" and "If Your Girl Only Knew," is also involved and has "remixed and produced some of the sessions."
"It has been really nice," Hankerson said about working on Aaliyah's new music. "The only part that has been a little distasteful has been so many people being angry with me because the music didn't come out when they wanted it. But I learned to live with that. There's nothing I can do about it." At this time, there's no official title or release date — but, according to an Aaliyah fan account (and later backed by entertainment site The Neighborhood Talk) the album could be arriving very soon.
"Aaliyah's 4th studio album titled 'Unstoppable' will be posthumously released 'in a matter of weeks' exclusive on a new app 'Music360,'" Aaliyah Legion tweeted on August 26. The Neighborhood Talk reposted the tweet in question, claiming that it had "confirmed with Barry Hankerson's team that this is true." They also reported that some bits of the album were played on Atlanta's V103 radio station. Hankerson has yet to officially confirm nor deny the reports, so stay tuned for updates!