The Truth About Timbaland And Aaliyah's Relationship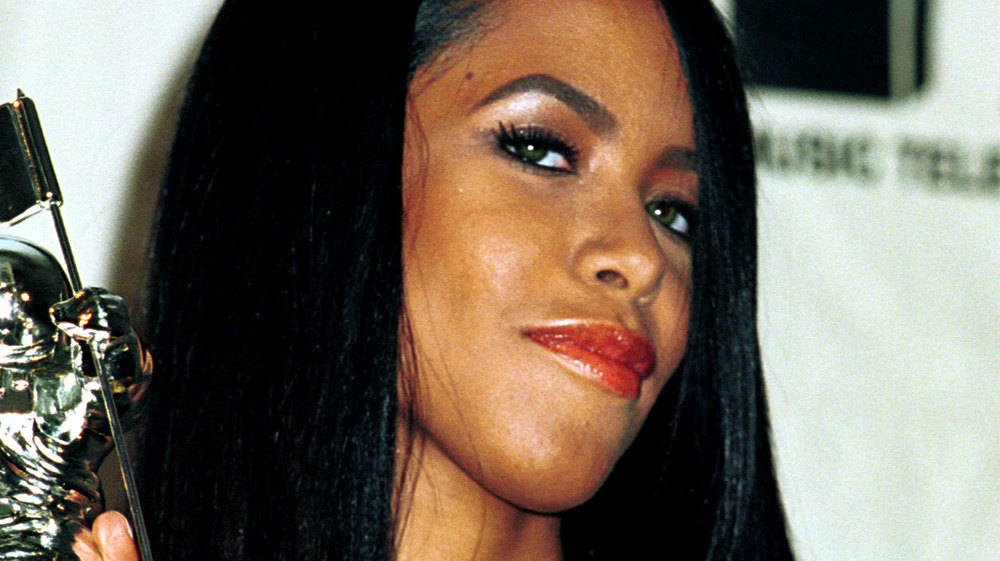 George De Sota/Getty Images
Aside from her legendary music career, late singer Aaliyah's personal life and romantic relationships have often been a topic of conversation. During the 2019 airing of Surviving R. Kelly, some people were disturbed to know that the "Rock The Boat" singer allegedly married R. Kelly when she was only 15 years old.
R. Kelly, who was 27 at the time of the alleged marriage, reportedly bribed a government official to obtain a fake ID for Aaliyah. As reported by The Cut, the two musicians allegedly married using a falsified marriage certificate stating that Aaliyah was 18. When the marriage was discovered by Aaliyah's parents, it was annulled and reportedly expunged from her record in 1997, per Refinery29.
Social media users slammed R. Kelly for pursuing a relationship with the underaged singer. However, the "I Believe I Can Fly" crooner isn't the only one who wanted to pursue Aaliyah while she was a teen. Aaliyah's frequent collaborator Timbaland also had several heart-eyes for her. Read on to find out how Timbaland really feels about the late R&B legend.
Timbaland admits he fell in love with Aaliyah at first sight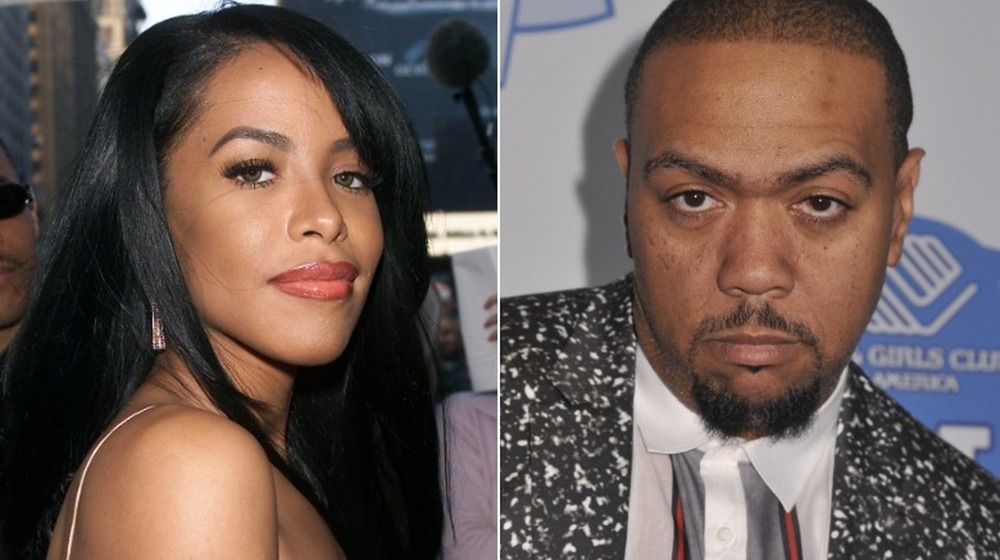 Evan Agostini, Kris Connor/Getty Images
Whenever we think of Aaliyah and Timbaland's relationship, we're often reminded of their musical chemistry. Alongside Missy Elliott, Aaliyah and Timbaland worked together to put together the singer's second studio album, One In A Million. The successful release of the album led to a critically acclaimed work relationship between the trio, but especially between Aaliyah and Timbaland. The two worked on several projects, including Aaliyah's hit singles, "Try Again," "More Than A Woman," and "Are You That Somebody?"
Aaliyah admitted she had a great musical bond with the producer. "Tim and I have an amazing chemistry, so we had to work together — it was a given," she told Billboard in 2001. "When we all come together to work, it just happens. There is no one thing that influences us; it just comes from within."
Although the two maintained what seemed to be a brother-sister relationship until Aaliyah's death in August 2001, Timbaland confessed in 2011 that he wanted more than a friendship. During his E!'s True Hollywood Story episode (via YouTube), he admitted he fell in love with Aaliyah when she was 16, while he was 23 at the time. "It's time for the world to hear this... I was in love with her. I said, 'But I'm not... She just a baby, I'm old,'" he said. "I said to myself, 'I'm just gonna be her brother'... I was fightin' a lot — a big war. But I loved Aaliyah."
Timbaland said he married his ex-wife because she reminds him of Aaliyah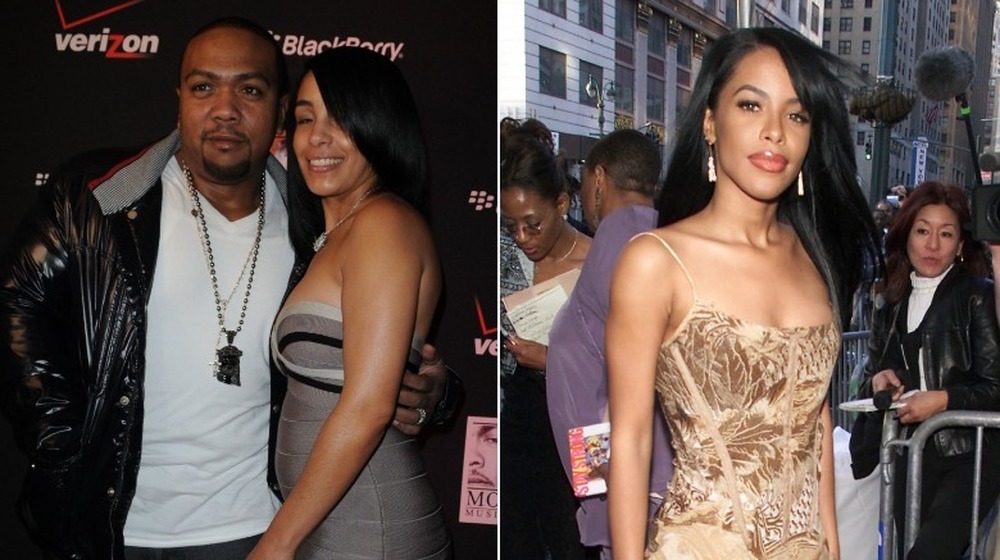 Vallery Jean, Evan Agostini/Getty Images
Timbaland's confession of being in love with an underaged Aaliyah did not sit right for most people on social media. Upon the clip's resurfacing on social media in March 2021 on the producer's birthday, critics believed that Timbaland should receive the same backlash as R. Kelly for pursuing Aaliyah while she was a teen. One user tweeted, "I'm still not over that Timbaland interview. It's so disturbing. Full on predatory behavior." Another commented, "So...ig no men in the industry gonna check Timbaland for that foul s**t he said about 16 yr old Aaliyah that was 7 years his junior?"
However, the shocking revelation of Timbaland's true feelings for Aaliyah isn't the only bombshell that seemed to cause a buzz. The producer also admitted that he married his ex-wife Monique Idlett at the time because "she looked like Aaliyah (via Showbiz Cheat Sheet)," and wears her hair in a side swoop bang just like the singer. Cringeworthy much? A Twitter user commented on the news, writing, "Timbaland is a wild n**** for admitting that he married his wife because she reminded him of Aaliyah. Some s**t just stay in your head." Yikes.