The Truth Behind Lisa Rinna's Friendship With Kris Jenner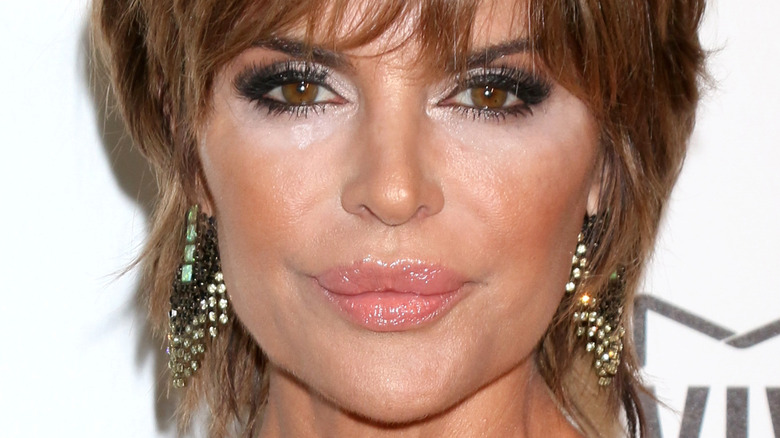 Kathy Hutchins/Shutterstock
On paper, it seems as though Lisa Rinna and Kris Jenner have parallel lives. They are both reality television stars and fixtures in the celebrity world. Their children also make headlines for their personal lives as much as their professional ones. And at one point, Lisa even sought "momager" advice from the "Keeping Up With The Kardashians" star, she told ET Online in 2017, signaling that she perhaps wanted to follow in the Kardashian matriarch's footsteps.
"I have mad respect for Kris Jenner," Lisa said at the time. "Let me just say that. I really do. I've always liked Kris Jenner, I now have mad respect for her, because she does it times six or more. I'm doing it for two and it is a full-time job! Okay? Way more. Way harder than my own job, but I'm happily doing it."
So, just how close are Lisa and Kris — and are they the celebrity BFFs that some media outlets make them out to be? The answer is actually quite surprising. Keep reading below to find out!
LIsa Rinna and Kris Jenner have a ton of personal and professional ties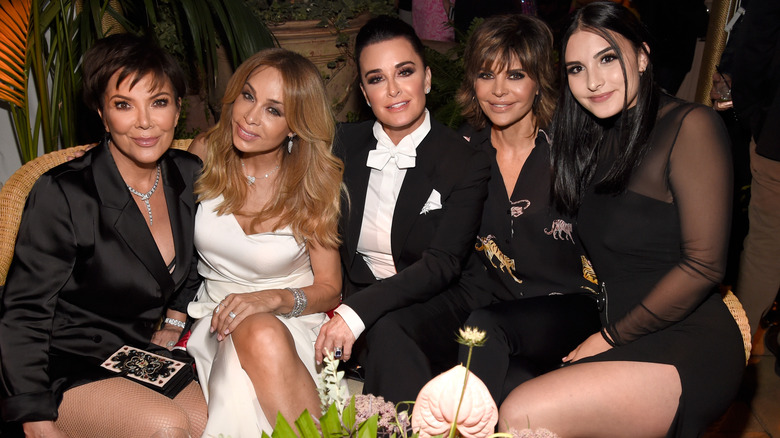 Kevin Mazur/Getty Images
Lisa Rinna and Kris Jenner are two women that have a lot in common, and not just because they've embraced their shorter hairstyles. They run in the same social circles in Hollywood and have even worked together in the past: once during a SKIMS infomercial with Lisa's fellow "Real Housewives of Beverly Hills" co-star Kyle Richards, and again for a nostalgic ad for "Captain Marvel." Aside from that, the two ladies have also posed with one another at celebrity events and parties, but are yet to make it on each other's Instagram pages or their other social media accounts.
With that said though, there was some speculation that Kris was looking to join the cast of "The Real Housewives of Beverly Hills," with even Andy Cohen wondering about their friendship. He did appear to suggest that Kris is better friends with Kyle than she is with Lisa when he said on his Sirius XM show, "Andy Cohen Live," " ... She is already connected with the cast. She's good buddies with Kyle, no joke," he revealed. "She knows everyone on the show. She is buddies with [Lisa] Rinna, I think." (Unfortunately, Kris revealed that she is not joining the cast.)
But it's Lisa's own admission that makes a lot of fans wonder if her supposed friendship with Kris is more for the cameras than it is in real life. Keep scrolling below to find out why.
Do Kris Jenner and Lisa Rinna talk about Scott Disick and Amelia Gray Hamlin's relationship?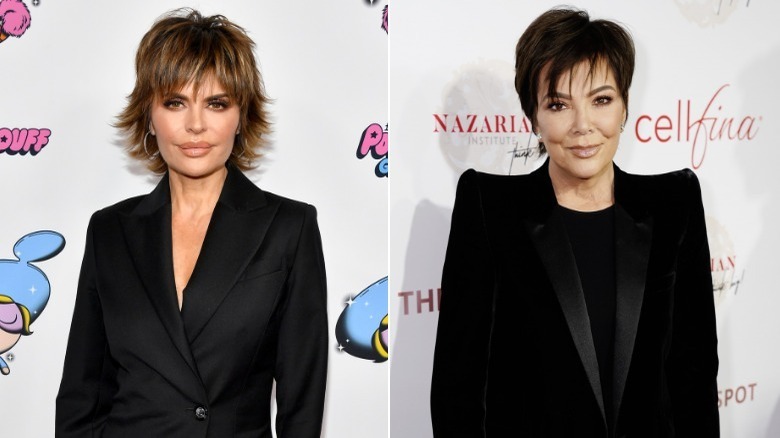 Amy Sussman, Erik Voake/Getty Images
As many fans know by now, Lisa Rinna's daughter Amelia Gray Hamlin has been in a relationship with "Keeping Up With The Kardashians" star Scott Disick since they were first linked back in October 2020. While Scott technically isn't a Kardashian, he still has strong ties with the family, seeing how he shares three children with Kris Jenner's daughter, Kourtney Kardashian, and is also a constant fixture in their lives. However, when discussing Amelia and Scott's romance during an interview with Andy Cohen on "Watch What Happens Live" in May 2021, Lisa was asked whether or not she had discussed the relationship with Kris. Explaining that "it is what it is," Lisa went on to say that she has not spoken to Kris about it, but did meet Scott, adding, "He's more handsome in person, and he was very nice."
While Scott is not Kris' son, one would think that she and Lisa would have had at least one conversation about his relationship with Amelia. Well, they might be close enough to do commercials together, but perhaps not close enough to dine for lunch at Beverly Hills hotspots, like Kris sometimes does with Kyle and Scott, according to the Daily Mail. Sure, Amelia might be dating Scott, but she and Lisa are clearly not Kardashians konnections just yet.