Lisa Rinna's Feelings About Scott Disick Explained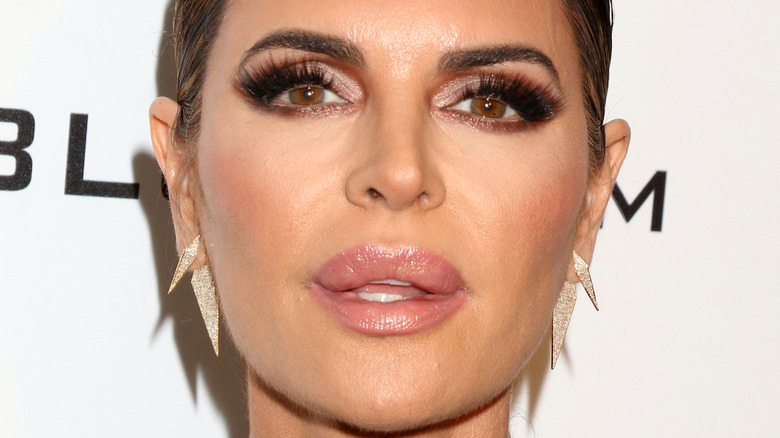 Kathy Hutchins/Shutterstock
Lisa Rinna's two daughters, Delilah Belle and Amelia Gray, have been in the spotlight just as much as she has these last few years thanks to "The Real Housewives of Beverly Hills." The former "Days of Our Lives" actor also likes to highlight her daughters' success in the modeling field, as she often shares their latest photo shoots or magazine covers on her Instagram account alongside her own modeling shots. She's also made it pretty clear that she has some high aspirations for herself.
Speaking about her own breakthrough in the entertainment industry, Lisa put it this way in an interview with the Los Angeles Times: "I just wanted to be a star. Harry's [Hamlin] much more like, 'I'm an actor. It's about the craft.' ... I didn't care whether I was a great actor. I just wanted to be famous and was going to do whatever I had to get there."
That might be one of the reasons why Lisa has voiced her dismay over her daughter Amelia's relationship with boyfriend Scott Disick. However, that's not because of who he is, but perhaps because of his status in the celebrity world. Keep scrolling below to find out more about her true feelings about Scott.
Lisa Rinna made her feelings about Scott Disick clear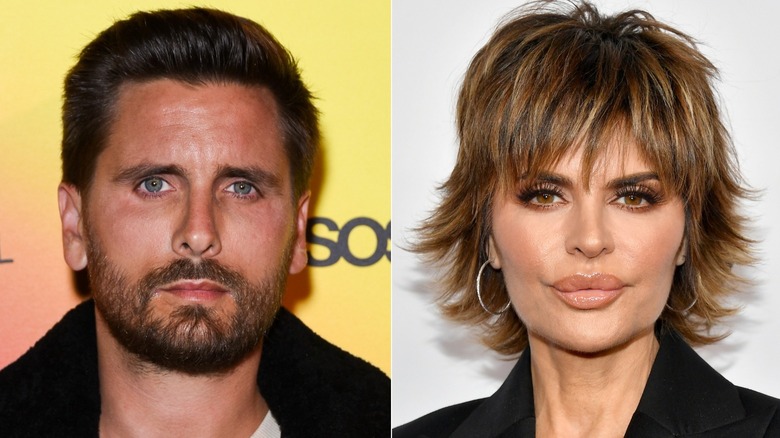 Presley Ann, Amy Sussman/Getty Images
Lisa Rinna's daughter Amelia Hamlin has been dating "Keeping Up With The Kardashians" star Scott Disick for the last year, and while Lisa has voiced her disappointment over the couple's controversial age gap, agreeing that he's a bit old for her liking in the Season 11 trailer of "The Real Housewives of Beverly Hills," the mother of two seems to have another issue with it. 
During an episode of "RHOBH," she opened up about Amelia's 18-year age gap with Scott and how she would have liked to have seen her daughter date a little higher on the celebrity status ladder. In other words, she wants her daughter to be making headlines with more of an A-list star. Lisa put it this way (via Page Six): "Why can't it be Harry Styles? Why the f**k is it Scott Disick?"
Ouch. Amelia herself had something to say about everyone judging her relationship with Scott, and she's clearly not looking for acceptance from anyone, including both her critics and her own mother. Scroll below to read what she has to say.
Amelia Hamlin clapped back at her critics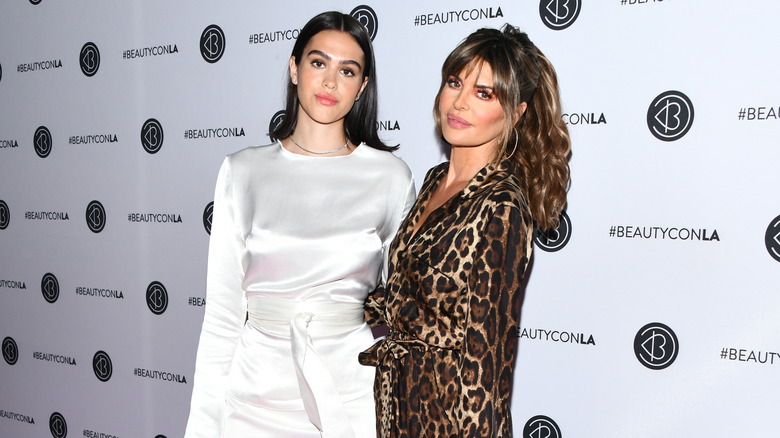 Araya Doheny/Getty Images
Back in 2020, Amelia Hamlin took to her Instagram stories to share her thoughts on all of the people who have been criticizing her for dating a man that is not only much older than she is, but also a father to three young children. Scott Disick shares his kids, Mason, Penelope, and Reign — who are all under 12 years old at the time of this writing — with his ex-partner, Kourtney Kardashian.
According to Page Six, Amelia shared a pouty selfie on her Instagram Story, writing, "'ppl r extra weird and judgmental these days.. people can embrace themselves however they feel fit for them at that moment in time. people grow. people learn to love themselves more and more."
Scott, meanwhile, hasn't made any comments about his relationship with Amelia, but judging by an Instagram photo that the model shared of the two together — in which the Talentless founder has his fingers inside the teen's pants — it's safe to say that he feels comfortable with the way things are going. Lisa Rinna, meanwhile, should be thankful that she at least has her own Harry in her life — even if it's not Harry Styles. After all, Harry Hamlin was once the sexiest man alive and probably still is, according to Lisa.