Inside Scott Disick's Relationship With Kourtney Kardashian Today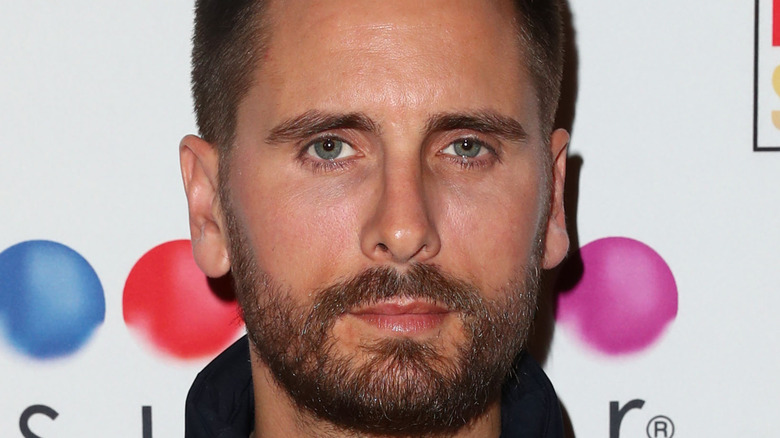 Joe Scarnici/Getty Images
Scott Disick and Kourtney Kardashian have known each other for well over a decade. Although the two dated and had three children together, they never got married. After years of trying to work it out, the two parted ways, officially, in July 2015, according to Us Weekly. Since that time, Kourtney and Scott have remained friends, both dedicated to raising their kids, even taking vacations together to keep things as normal as possible for their kids, despite the fact that they were living separate lives. 
Over the past six years or so, both Kourtney and Scott have dated other people, though nothing super serious has come out of any of their relationships. Scott has continued to appear on "Keeping Up With the Kardashians," and has been considered part of the Kardashian-Jenner family, despite the fact that he and Kourtney were no longer romantically involved. These days, Kourtney appears extremely happy in her new relationship with Travis Barker. The two had been friends for years before taking their friendship to the next level, according to Glamour. Meanwhile, Scott seems like he's in a good spot, dating Amelia Gray Hamlin. Despite their 18-year age difference, the two seem to enjoy spending time together, whether in Los Angeles or Miami.
Kourtney and Scott are still co-parenting their kids, but many wonder how their relationship is today. Read on to find out.
Kourtney Kardashian & Scott Disick's relationship isn't what it used to be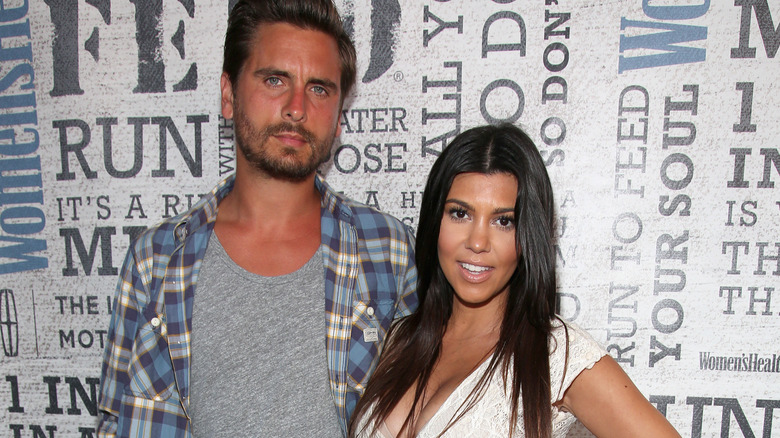 Paul Zimmerman/Getty Images
Kourtney Kardashian and Scott Disick aren't as close as they used to be. A source told Us Weekly that things between the two are "definitely strained." The source added that the reality stars "don't communicate much unless it has to do with their kids." While it's unclear if there was something that happened that definitively drove these two apart or if they've just grown apart over time, the source says that things just "haven't been the same" lately.
"Scott's been in Miami with Amelia and, honestly, things haven't been the same since 'KUWTK' stopped filming and Kourtney and Travis began dating. Scott feels not just disconnected from Kourtney, but also all the Kardashians. This was his biggest fear — getting out of touch with his 'family,' and now him being on the outskirts with Kourtney is affecting him completely," the source told Us Weekly. 
While Kourtney and Scott's relationship may not be on the best of terms right now, the exes seem to be living their best lives with their respective significant others, and they both seem happy. "[Scott's] decided to stay in Miami, where he has a home, for a couple months and just try to stay out of the drama. He's happy with Amelia and is just surrounding himself with his friends and doing things that are putting him in a better mood," Us Weekly's source added.