Scott Disick Reveals Why He's Unhappy With Kourtney Kardashian's Love Life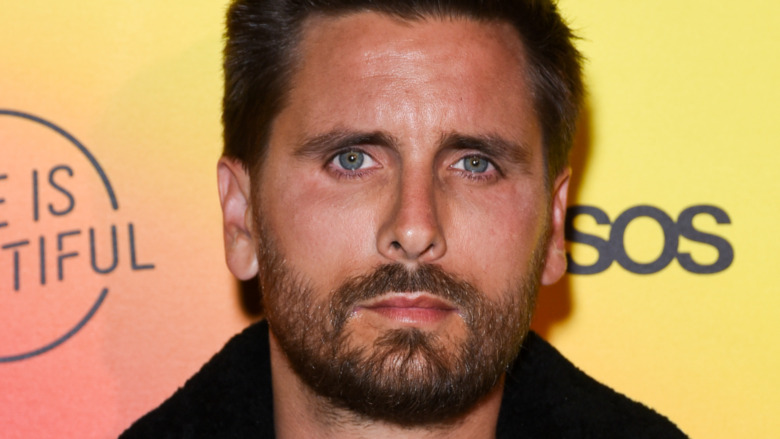 Presley Ann/Getty Images
Scott Disick and Kourtney Kardashian share an incredibly long history together, and it's not surprising that there are still plenty of emotions between the former couple. According to Us Weekly, Scott and Kourtney began dating in 2006, after meeting at a party. The following year, Keeping Up With the Kardashians premiered on E!, and the two became household names. Kourtney gave birth to their first child, Mason Disick, in 2009, and siblings Penelope and Reign came along soon after.
Scott and Kourtney called in quits in 2015, and in October 2016, Kourtney entered into a relationship with Younes Bendjima. (They broke up in 2018.) For his part, Disick has famously dated ladies who are way younger than he is, including ex Sofia Richie and current girlfriend Amelia Hamlin, who is 18 years his junior.
Even though they are no longer together, Kourtney and Scott are still focused on co-parenting their three children. In an interview with Kourtney's lifestyle brand Poosh, both Kourtney and Scott agreed that their way of co-parenting — communicating so well and seeing each other all of the time (and vacationing together) — is best for them. But that doesn't mean that Scott is necessarily happy when he has to witness her love life.
Scott Disick gets 'upset and sad' seeing Kourtney Kardashian with someone else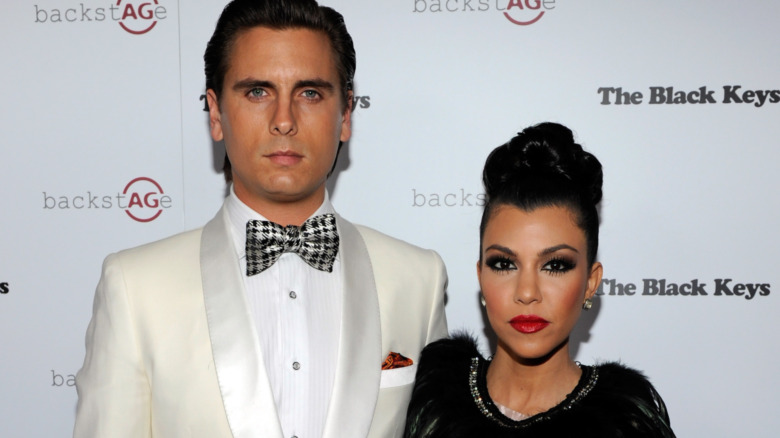 Ethan Miller/Getty Images
Scott Disick is usually not one to shy away from sharing his feelings, and that was precisely the case in an upcoming episode of Keeping Up With the Kardashians. In an April 20 teaser trailer for the episode, Scott revealed his feelings about Kourtney Kardashian's dating life (the episode was likely filmed before Kourtney began dating Travis Barker and Scott started dating Amelia Hamlin). The scene showed the former pair having a conversation outside when Scott admitted that it bothered him when he saw Kourtney flirting with a lifeguard, which she denied.
"Maybe it's just in my head, like, seeing you around any guy bothers me," Scott said. Kourtney asked, "Around another human that I'm not flirting with?" Scott clarified, stating that it is his insecurity and he doesn't like seeing her with another man. "It hurt me when you were with somebody else and like waking up to, like, looking at pictures of you and like with this guy you were dating ... and like, it just made me upset and sad."
The reality star also expressed his "big fear" about going back to that bad place if Kourtney starts dating someone again. However, right before the video cut off, he also shared that the two need to figure out their lives. Interesting!