A Teenage Kate Beckinsale Once Proposed To Rob Lowe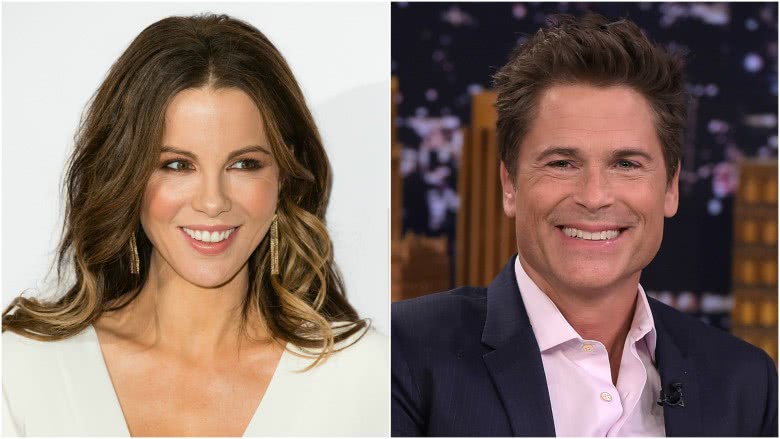 Getty Images
Spoiler: he said yes!
Kate Beckinsale must have been going through some old boxes at her parents' house because the Underworld (2003) star found a major throwback item that she just had to share with her fans—proof of her very first proposal... maybe.
On April 18, 2017, the actress posted a photo of a postcard on Instagram featuring a young Rob Lowe. "Dear Kate," the postcard read, "yes I will marry you. See you soon, Rob Lowe xxxxxx."
Beckinsale added the caption, "EITHER I was a really tragic 13 year old with time on my hands OR Rob Lowe was all kinds of casual proposing marriage via a postcard of himself, signing his last name AND drawing a d*** instead of using a stamp."
We have to agree with Beckinsale—seems like Lowe, who rose to fame in films like The Outsiders (1983) and St. Elmo's Fire (1985), may not have actually wrote the card himself.
The postcard itself was from Just Seventeen, which, according to the photo, is "Britain's brightest weekly girl's magazine." So, maybe this wasn't exactly a marriage proposal so much as it was Beckinsale acting out her teenage dreams via postcards she ripped out from the British rag.
Unfortunately for us, there's little chance that any romance will develop between the two actors. While Beckinsale is recently single, Lowe has been married to makeup artist Sheryl Berkoff since 1991—the pair even have two grown sons, John and Matthew Lowe.
Regardless, Beckinsale's postcard is still adorable, and we can't wait to hear how Lowe responds to seeing this relic from Beckinsale's past.