Camila Cabello Clears Up Those Shawn Mendes Engagement Rumors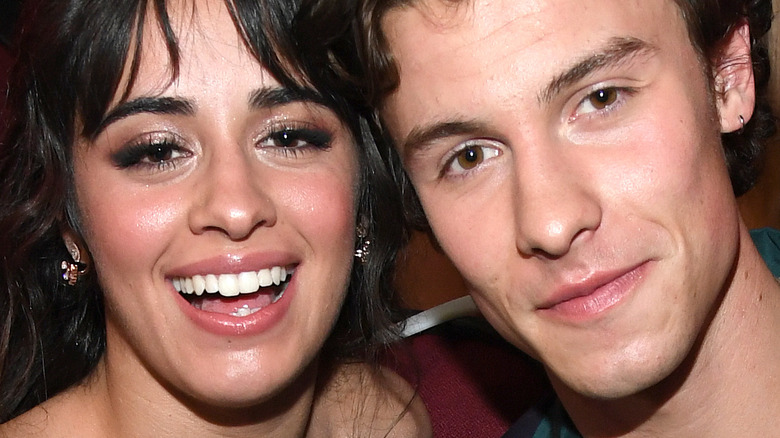 Kevin Mazur/ama2019/Getty Images
Ever since Shawn Mendes and Camila Cabello started dating in 2019, fans can't get enough of the couple. Whether they're holding hands, kissing, or hanging out with their dog, the singers are always making headlines. For instance, they sent fans into a frenzy when Mendes admitted he and Cabello have "absolutely" talked about getting engaged. In 2020, he told Entertainment Tonight, "I think for me it's always been if I'm not willing to talk about that stuff then I kind of check out a little bit, and I don't know, I really think when you know, you know. She's been one of my best friends since I was, like, 15 years old."
Mendes continued, "At the same time, I know we are really young so I don't want to jump, like, insanely fast. But I think when you find your person, you feel and you know that you have found your person." Now, the pair, who celebrated their two-year anniversary in July, re-sparked engagement rumors after Cabello posted a TikTok video wearing a diamond ring on that finger. Scroll ahead to find out whether there's any truth to the latest gossip.
Camila Cabello doesn't know which finger an engagement ring goes on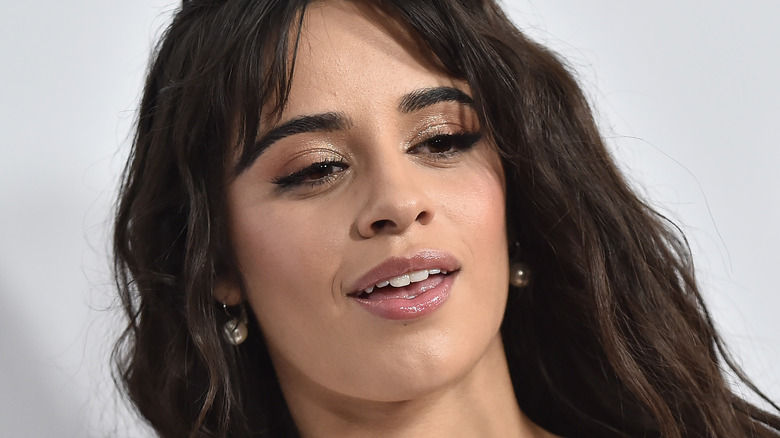 DFree/Shutterstock
Camila Cabello addressed all the engagement speculation when she appeared on "The Tonight Show" on August 26 after Jimmy Fallon asked if Shawn Mendes had asked her to marry him. "He has not," the singer replied. "And I am not engaged." She then explained the problem is that she doesn't "know what hand the engagement ring goes on." 
"Sometimes I'll just put it on my ring finger," Cabello continued. "I'd actually like you to enlighten me. Which hand is the engagement hand? Because I don't know. My parents are married and they both lost their rings, so literally my mom couldn't tell me either." Fallon responded, "It's the left hand, right? Yeah." Cabello then exclaimed, "You don't even know! Is this common knowledge? ... You sound insecure about this."
Fallon and Cabello then both joked about having a tattoo on their lower backs to show that they're taken. So, there you have it: The lovebirds are not engaged, but Cabello does need to get her wedding finger etiquette straight.