Why Shawn Mendes Is Raising Eyebrows With His Latest Photo Of Camila Cabello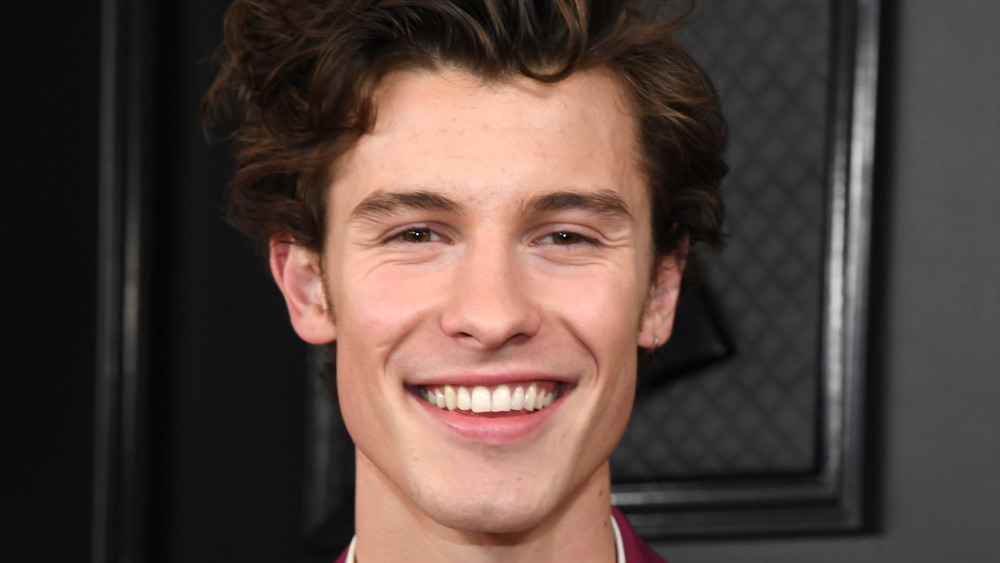 Kevin Mazur/Getty Images
Shawn Mendes turned heads with his latest Instagram post. To celebrate Valentine's Day 2021, Mendes took to the social network to share his love for his girlfriend, Camila Cabello's ... feet. (Yes, that's right.) In the post, Mendes can be seen kissing Cabello's toes. He captioned the photo, "I kiss your foot cuz I love you @camila_cabello."
Some fans didn't know how to feel. "I love this but also hate it," one fan commented. Others wished they had never seen the photo. "[T]his should've stayed in the camera roll," wrote another. Cabello, on the other hand, chose to pay tribute to a different part of her boyfriend in her Valentine's Day post to the Wonder singer. "[M]y Valentine's got a ponytail! happy love and friendship day @shawnmendes," Cabello wrote.
Fans are so used to the couples' playful energy that, when they it's not blatantly on display, it can be cause for concern. During the pandemic, Mendes and Cabello have been seen on numerous mellow walks, and the lack of energy worried countless fans. However, Mendes addressed this concern in an interview with Seventeen.
"There's this one video of Camila and I, and we're like, walking down the street really slow. We almost look like zombies from The Walking Dead," he said. "And everyone's like, 'What the heck is going on with them? Are they on drugs?' And I was like, it's funny 'cause in that moment we were just, pretty overwhelmed by the world. And we were like ... 'Let's just walk slow and kind of just meditate and be chill." Obviously, these two are familiar public scrutiny!
Shawn Mendes and Camila Cabello are no strangers to unusual PDA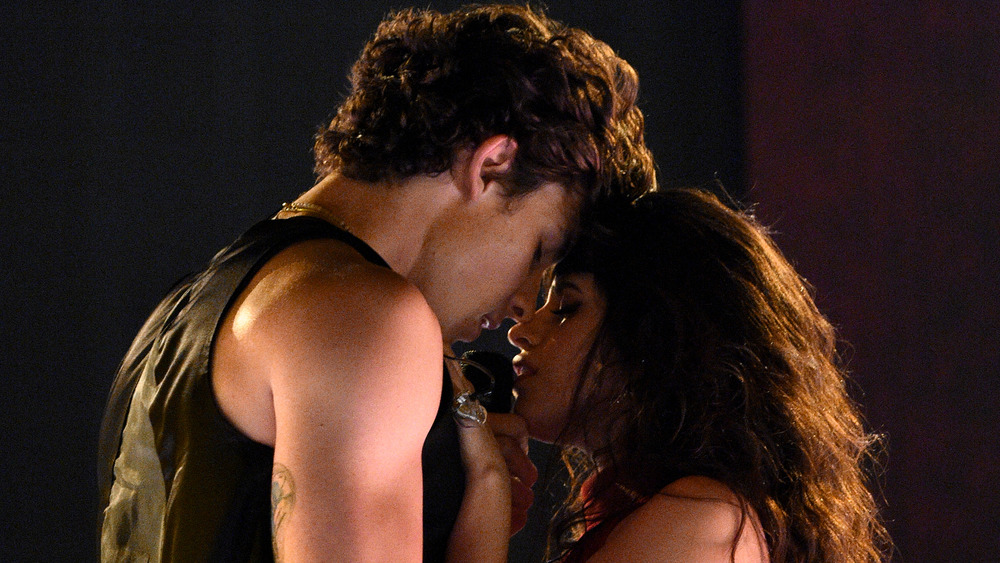 Kevin Mazur/ama2019/Getty Images
Mendes and Cabello's romantic relationship was officially confirmed on July 4, 2019 and since then, the young couple has been turning heads everywhere they go. Later that year, Mendes took to Instagram to share a video of him and Cabello to address the way they kiss.
"So we um, we saw on Twitter and stuff you guys saying stuff about the way we were kissing and how it looks weird, like we kiss like fish like," Mendes said. "Yeah, it really hurt our feelings," Cabello added. "And we just wanted to show you how we really kiss," Mendes said. The two then continued to make everyone uncomfortable by sharing a tongue-intense kiss. Mendes and Cabello's demonstration subsequently blew up across the internet and was turned into numerous memes.
While some fans were left uncomfortable by Mendes' Valentine's Day tribute, we know the photos and videos are all made in good fun, and we cannot help but love to witness their playful energy in action. In fact, we are already wondering how they will make us uncomfortable next.