The Real Reason Pete Davidson Deleted His Instagram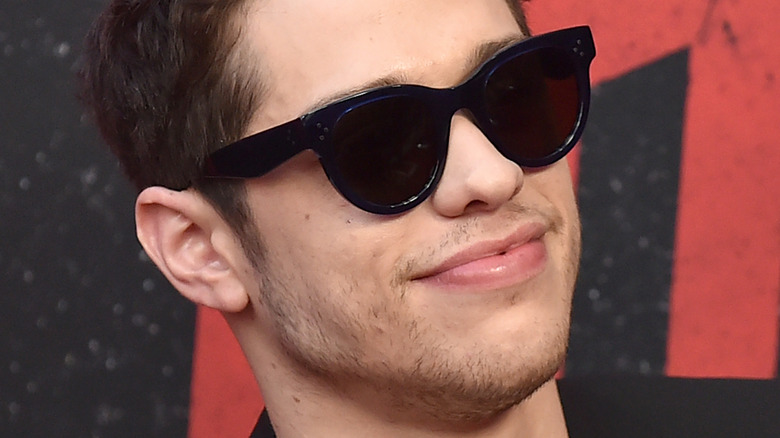 DFree/Shutterstock
Over the past few years, Pete Davidson has truly worked his way up to being one of Hollywood's most popular and polarizing stars. The "Guy Code" actor has made a name for him not only as a star (recently appearing in DC's "The Suicide Squad!") but also as a ladies' man. Involved in relationships with high-profile stars like Kate Beckinsale, Ariana Grande, and Kaia Gerber, Davidson has certainly made a lot of people jealous of his slick ways. And while his womanizing is certain to draw envy, his dark sense of humor (usually by lambasting Republicans or discussing his late father) has also drawn the ire of his biggest detractors.
But regardless of whether you love him or you hate him, it's important to remember that he's still a human being like the rest of us. That's why when Davidson deleted his Instagram in 2018, it shed a light on the cruel and unusual punishment celebrities can take from anonymous web users and online trolls. For someone who is as confident and witty as Davidson is, his Instagram hiatus and reasoning were truly alarming and illuminated that even those who make a living making others laugh can suffer in silence.
With that being said, let's take a look at why Pete Davidson deleted his Instagram in 2018.
Pete Davidson struggled with internet trolls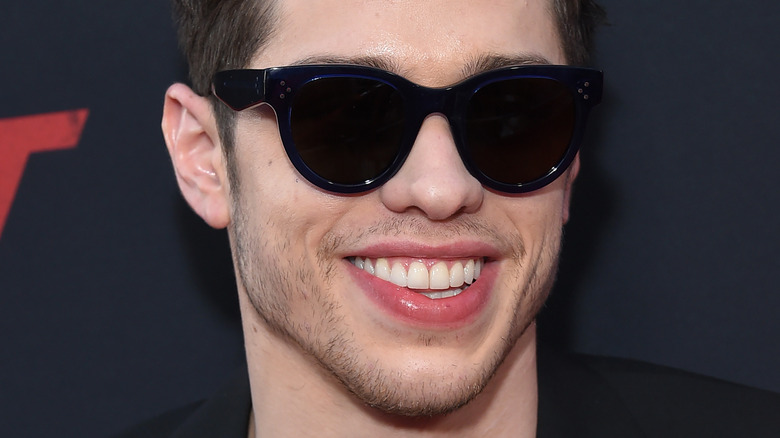 DFree/Shutterstock
In December 2018, Pete Davidson shared an eerily cryptic message prior to taking down his Instagram account. The now-deleted message in question initially read, "I'm doing my best to stay here for you but i actually don't know how much longer i can last. all i've ever tried to do was help people. just remember i told you so" (via Variety).
Leading up to his social media exit, Davidson previously lamented his relationship with Instagram. In a separate post, Davidson entailed his struggle in "trying to understand how when something happens to a guy the whole entire world just trashes him without any facts or frame of reference." The comedian then spoke on "today's climate" in which "everyone loves to be offended and upset[,] it is truly mind boggling" before revealing he's "been getting online bullied and in public by people for 9 months."
After Davidson's alarming messages, a number of Hollywood stalwarts voiced their support for the hurting comedian. Rapper Machine Gun Kelly tweeted that he hopped "in the plane now on the way to see Pete" to "make sure he's good" after the post — refusing to "have my boy in the darkness like that." Fellow rapper Nicki Minaj also chimed in, stating, "We can be so insensitive" and that "Being flippant about mental illness speaks more about you than them," before encouraging those to "Stop saying the word love & live it."
Mental health has always been a struggle for Pete Davidson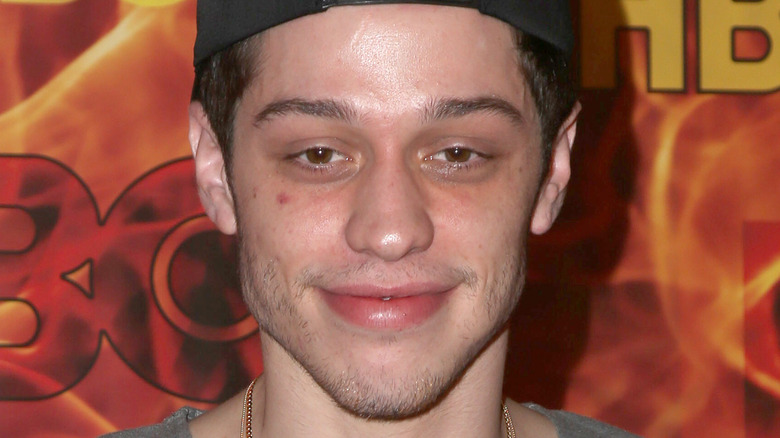 Kathy Hutchins/Shutterstock
Though Pete Davidson usually presents himself with a jovial and often-elated facade (juxtaposed with his dark humor), the comedian actually revealed that he struggles with borderline personality disorder (BPD).
In a poignant moment of vulnerability, Davidson spoke with veteran actor Glenn Close for Variety recently and revealed that he was diagnosed with the disorder "a few years ago." In finding out about his condition, Davidson noted that he "was always just so confused all the time," always thinking "something was wrong," and ultimately not knowing "how to deal with it." Davidson recalled feeling "the weight of the world... lifted off [my] shoulders" after a licensed professional diagnosed him. "You feel so much better," Davidson added.
In a separate feature with Variety, it was revealed that Davidson "struggled to fit in [in school] and contemplated suicide" following his father's death in the September 11th attacks. Elsewhere in the interview, the comedian noted that "The last few years have been real rough with me" and that "I took all these mental health classes and really spent a lot of time getting me good." And in an appearance on "WTF with Marc Maron" (via The Mighty), Davidson talked about his experience with dialectical behavior therapy (DBT) for his BPD. "It's steps, it's thought processing, you have these thoughts, you have these feelings, you have these urges, [and] you're going to freak out," he noted.
If you or someone you know is struggling with mental health, please contact the Crisis Text Line by texting HOME to 741741, call the National Alliance on Mental Illness helpline at 1-800-950-NAMI (6264), or visit the National Institute of Mental Health website.
If you or anyone you know is having suicidal thoughts, please call the National Suicide Prevention Lifeline​ at​ 1-800-273-TALK (8255)​.