Pete Davidson Makes A Big Change In His Life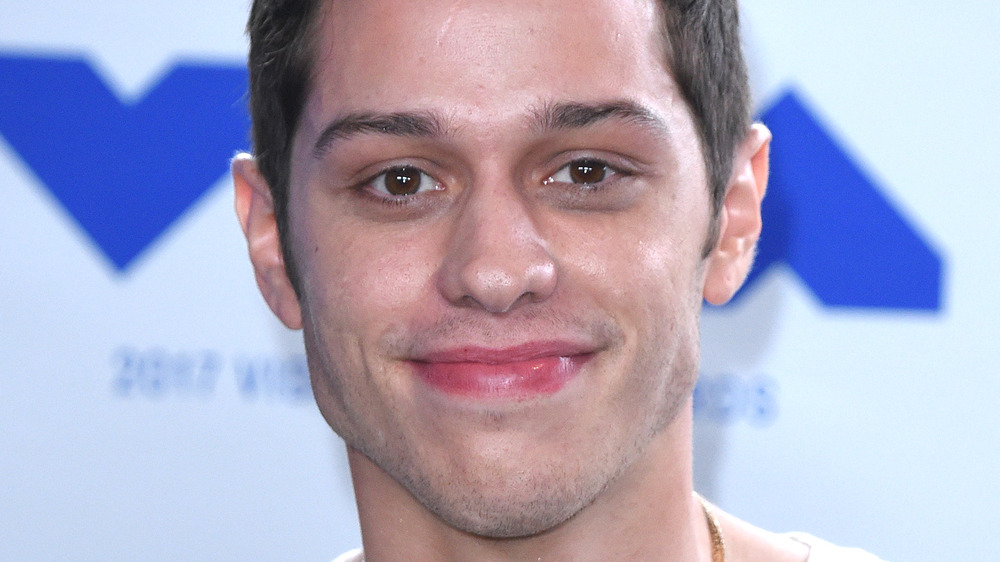 Anthony Harvey/Getty Images
Pete Davidson just made a huge life change. The Saturday Night Live actor is probably just as famous for his dating history as he is for his acting and comedic chops and he has been linked to some of the most high-profile women in the world. Probably most famous was his whirlwind romance with Ariana Grande, which saw the two get engaged.
Davidson and Grande started dating in May 2018 and things moved very quickly for the young lovers, with him confirming their engagement during a June 2018 appearance on The Tonight Show Starring Jimmy Fallon. Fallon teased "Now, you know, you didn't have to get engaged to Ariana Grande to be on our show," to which Davidson replied, "But I did, though." He then poked a little fun at himself, joking he felt like he "won a contest" to get so close to her. However, things did not last long for the duo and CNN reported they called off their engagement in October 2018.
Davidson then went on to date British actor Kate Beckinsale and even joked about their 20-year age difference on Saturday Night Live in March 2019 before a source confirmed their split to Entertainment Tonight a month later.
But, for once, Davidson isn't actually making headlines for his dating life. Read on to find out why he has people talking now.
Pete Davidson has a Bachelor pad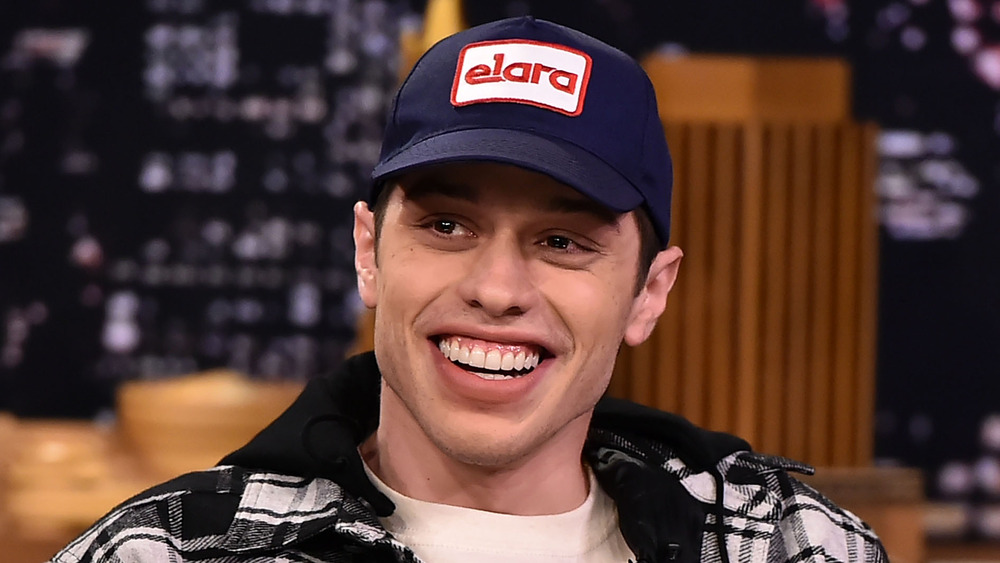 Theo Wargo/Getty Images
It turns out 27-year-old Pete Davidson just bought his own home. Despite Celebrity Net Worth claiming he's worth $6 million, People reported he lived with his mom, Amy, since at least 2019. However, Davidson revealed in a video call posted to TikTok on April 2, 2021, that he officially has his own house as he gave a sneak peek at his new digs. The clip appeared to be from a group Zoom call with University of New Hampshire's Student Committee On Popular Entertainment that took place on March 31, 2021.
"I just moved out of my mom's house," he said, as the person on the other end shared their surprise. "Yeah, I'm fully out. I got a pad," Davidson added, while letting himself into his new home. In the second part of the chat also shared on TikTok, his new place could be seen in the background as he spoke about addiction.
Davidson confirmed his plans to move out on Saturday Night Live in February 2021. He joked about spending Valentine's Day with his mom, quipping that was "why I'm officially moving out of the house. One of us has to go." He confirmed he would be sticking around the Staten Island area and joked, "Me and my mom bought that house together, so for me to afford somewhere new I'm gonna have to fight Jake Paul or steal one of Lorne [Michael]'s paintings." Looks like Davidson managed to scrape the cash together somehow.