Who Is Scott Peterson's Sister, Anne Bird?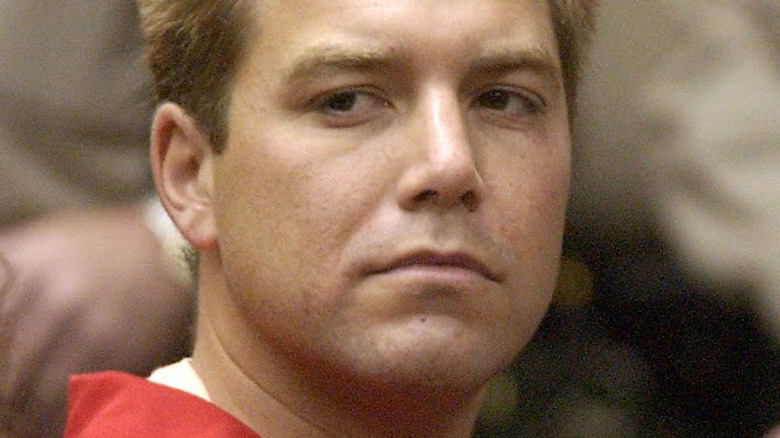 Al Golub-Pool/Getty Images
The tale of Scott and Laci Peterson is one that gripped a nation and brought the public to its knees in the early 2000s. Remembered for its gruesome details and a mystery that still leaves people bewildered, the Peterson case created an inescapable media frenzy that millions of Americans watched from the comfort of their own homes.
For those who need a refresher: The husband-and-wife duo of Scott and Laci Peterson lived the idyllic American dream. Living in Modesto, California, the couple shared a home with their dog, McKenzie, and were awaiting the arrival of son Conner before Laci mysteriously disappeared. The story began to unfurl when, upon police questioning, inconsistencies began to arise in Scott's initial interviews. Scott quickly became a suspect in the disappearance of his wife and unborn son. When the bodies of the two were discovered, authorities arrested Scott and charged him with "2 felony counts of murder with premeditation and special circumstances," according to CNN. He was ultimately sentenced to death by lethal injection.
Through the trial, Scott had a number of detractors, including Laci's mother Sharon Rocha, but most notably Anne Bird — Scott's biological sister. Penning the book "Blood Brother: 33 Reasons My Brother Scott Peterson Is Guilty," Bird was vehement in her offense against Scott, though she has seemingly faded from the public in recent memory.
So, who exactly is Anne Bird, and what role did she play in the trial? We've got the scoop — read on to learn more.
Anne Bird was a sister scorned by Scott Peterson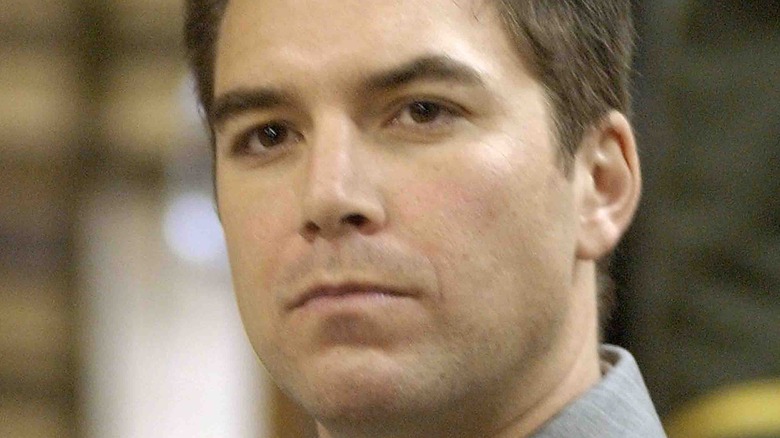 Al Golub-Pool/Getty Images
Anne Bird, the biological sister of Scott Peterson, had a unique upbringing. Bird and Peterson didn't grow up together, as Bird was adopted just days after her birth, according to TheCinemaholic. Eventually, as Bird grew older, she reconnected with the Peterson family and grew close to Scott and Laci upon reuniting, even vacationing with the couple on occasion.
Bird eventually suspected a growing rift between her brother and sister-in-law, though she didn't initially pay it any mind. Upon Laci's disappearance, she even offered Scott a place to stay amid all the media scrutiny. But as evidence began to pile up and infidelities began to surface, Bird started to rescind any and all support for her biological brother.
Bird's disdain for Peterson reached a climax when, in 2005, she released the book "Blood Brother: 33 Reasons My Brother Scott Peterson Is Guilty." In a 2005 interview with CBS News, Bird opened up about the signs Scott allegedly exhibited, including him being "distant" at Laci's baby shower, being "a bit celebratory, drinking a lot" amidst the disappearance of Laci and unborn son Conner, among other unusual reactions. As a result of her crusade against Scott, her relationship with her biological mom, Jackie Peterson, ended up becoming "somewhat estranged," the outlet reported.
Anne Bird is now out of the spotlight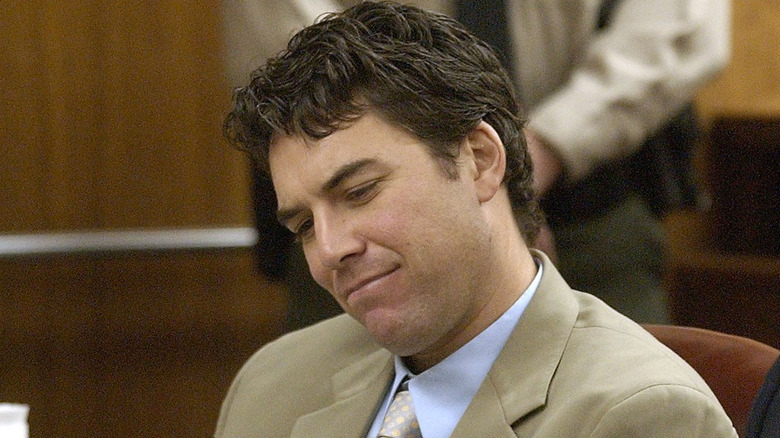 Al Golub-Pool/Getty Images
After penning her tell-all book about Scott Peterson in 2005, Anne Bird eventually retreated from the public eye, with not much known about her whereabouts. According to TheCinemaholic, it seems that Bird may still be residing in California, though that hasn't been confirmed. In 2020, however, news broke that Peterson's death penalty would be overturned (though his conviction still stands), per The New York Times. Bird emerged from the shadows to voice her opinion on her brother's criminal status.
Speaking to Today in August 2020, Bird revealed that she agreed with the death penalty being revoked in Peterson's case, but not for the reason you may think. "I'm against the death penalty, but I do think he's exactly where he should be," Bird opined to the outlet. She also lamented the loss of Laci and Conner in the process and said she believes her brother "should remain in prison for the rest of his life without parole."
Today, Peterson still contests the outcome of the trial and maintains his innocence. In his plea to overturn his conviction, he cited "pretrial publicity" as a major flaw in his case, per the Associated Press, though the court rejected this claim. However, via AP, the court did acknowledge "a series of clear and significant errors in jury selection that ... undermined Peterson's right to an impartial jury" at the hands of the trial judge, leading to the overturn of his death penalty.