The Truth About Bill Nighy And Anna Wintour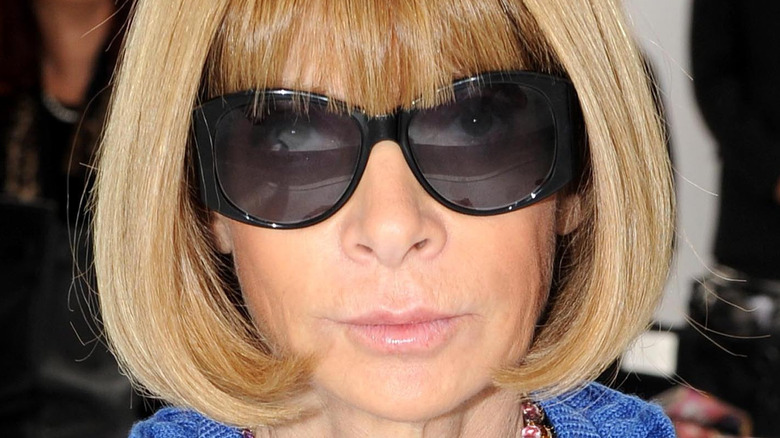 DELBO ANDREA/Shutterstock
Anna Wintour made headlines in October 2020 due to her split from long-time partner, Shelby Bryan, according to Entertainment Tonight. The Vogue editor and the telecom millionaire split after 20 years together, Page Six reported at the time. There were rumors that the pair had been icy since 2013. ​​"It's been quite a while since they've been seen together," a source told Page Six.
Wintour and Bryan met in 1997, as ET noted, and their relationship caused a stir because, at the time, Wintour was married to David Shaffer while Bryan was married to Katherine Bryan. Wintour and Shaffer share two children: a son, Charles, and a daughter, Bee. As rumors circulated about her budding relationship with Bryan, Wintour publicly said: "There are certain things that no one wants to read about in the tabloid press. You know that your friends and your family have one vision, and if the outside world has another, then that's just something that you just don't focus on."
Well, it seems like the outside world is getting involved again. Following Wintour's split from Bryan, she was recently spotted with British actor Bill Nighy. Here's what's going on.
Anna Wintour and Bill Nighy take in Rome together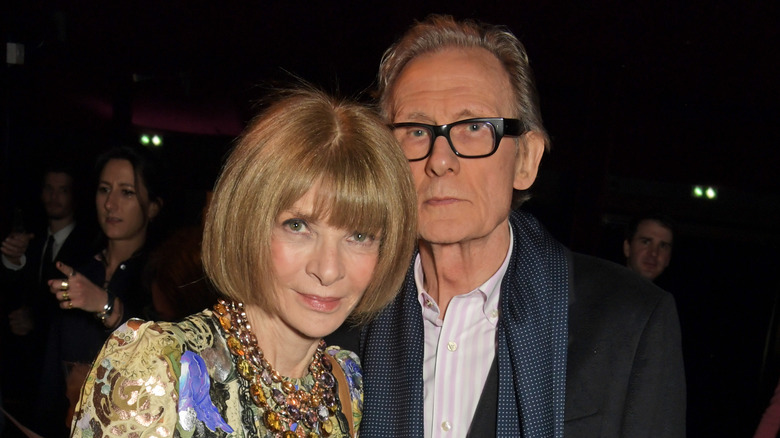 David M. Benett/Getty Images
Anna Wintour and Bill Nighy were spotted in Rome together on August 26. The pair went to dinner together at Pierluigi, according to the Daily Mail, where they ate outside. The outlet noted that the couple seemed very comfortable with each other. In fact, the Daily Mail went so far as to mention that they "gazed longingly at each other." Wintour opted to go without her signature sunglasses and wore a long, white floral dress. Nighy wore thick-framed glasses, a navy jacket, and gray pants.
Prior to meeting for dinner, Nighy was spotted buying red roses, which he carried to dinner. So clearly, the "Love Actually" star still has that romantic swagger. While it certainly sounds like romance is brewing, this is not the first time that Wintour and Nighy have been spotted together. According to Hello!, the pair have been close since 2015. Here's the scoop.
Anna Wintour has had a tough time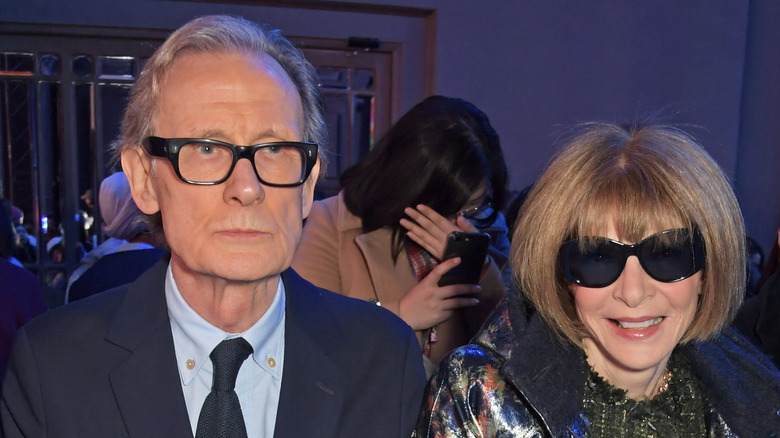 David M. Benett/Getty Images
Anna Wintour and Bill Nighy have sparked romantic rumors before. As Hello! noted, since 2015, they have been seen together at events and parties. However, back then, Nighy put an end to the gossip when he said to Mail Online: "Obviously I have nothing to say about that. There are a lot of rumors about me and probably about Anna Wintour" (via Hello!). It's worth noting that Wintour was still with Shelby Bryan at this time.
Wintour and Nighy's recent sighting in Rome comes hard on the heels of a tough year for the Vogue editor. Longtime associate André Leon Talley published his memoir, "The Chiffon Trenches," in 2020 where he offered a scathing critique of Wintour, according to Vulture. In the book, Talley wrote: "I had suddenly become too old, too overweight, and too uncool, I imagined, for Anna Wintour."
Clearly, the details of Wintour and Talley's relationship did not shine a positive light on the Vogue editor and she could certainly go for a win. Maybe Nighy could be that boost?