Why Garcelle Beauvais And Jamie Foxx Never Dated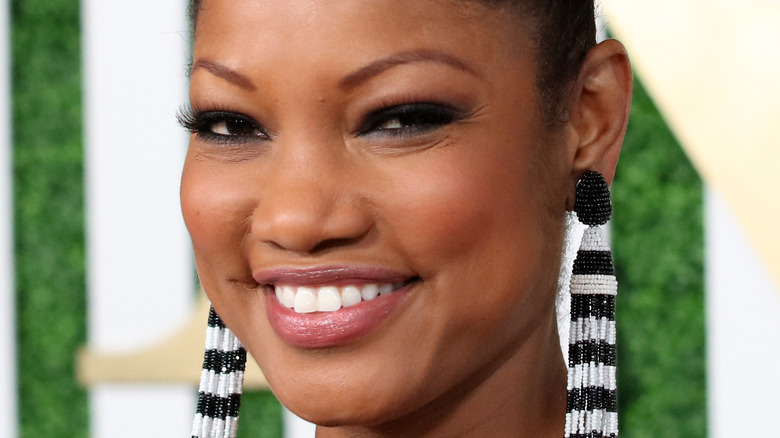 Mark Davis/bet/Getty Images
Ever since co-starring on "The Jamie Foxx Show" in the '90s, Garcelle Beauvais and Jamie Foxx became best friends. "We love each other, we're like brother and sister," Beauvais told Andy Cohen about her friendship with Foxx on "What Watch Happens Live" in April (via Bravo's The Daily Dish). The two seem to be very supportive of each other's careers, too, as Foxx recently congratulated his BFF on her new co-hosting gig on "The Real."
"Garcelle, congratulations on your new job on 'The Real,'" Foxx said in a sweet video message on Beauvais' first day on the job. "And it makes sense, 'cause you are the realest. You are the best. You are blessed. I love you beyond." Despite being just friends for decades, their chemistry is pretty undeniable, and Foxx has even joked about being kind of jealous of Beauvais' past husbands.
"I seen you with the dude, you introduced me — 'This is my man,' and it was all uncomfortable," he said during an episode of the "Going to Bed with Garcelle" podcast in September 2020. "By the way, you never really give any guy that I'm with any real attention," Beauvais replied. "I hate them all," Foxx admitted. "I think me and you should have been together. So every time I see them, I'm like, 'Damn. I f**ked up. Every time I see them I give them a really s****y look." And so, the next natural question is — why did Foxx and Beauvais never date? Scroll on to find out the real reason.
Garcelle Beauvais and Jamie Foxx 'made a pact'
Stefanie Keenan/Getty Images
In a 2013 interview, Garcelle Beauvais revealed why she and Jamie Foxx never went past the "friend-zone." Apparently, the two made that decision back when they were both starring on "The Jamie Foxx Show." "It's funny, because when we worked together we had made a pact that we weren't going to date, because it would be awkward," she told HuffPost. "If it didn't work out and we still have to work together that wouldn't be." 
Then, Beauvais explained that she got engaged two weeks before the show wrapped ... which took Foxx by surprise. "And he was like, 'you couldn't wait!?'" And so, just like that, the two gained an ever-lasting friendship. "But now, we're like brother and sister," she continued. "We have a great relationship, so I wouldn't want to mess that up." 
More recently, in a September 2020 episode of "Going to Bed with Garcelle" starring Foxx, Beauvais revealed another reason why she never tried dating him. One day, Kandi Burruss asked her why she and Foxx weren't together ... and her response was pretty shocking. "I said, 'Well, you know, we have a really great relationship now.' And then I said, 'He's also hung like a horse. What would I do with all of that?!'" Of course, Foxx's response was hilarious as ever. "You take it one step at a time," he joked. "What you can't eat, just put in a doggie bag and save it for later."