The Truth About Garcelle Beauvais' Ex-Husbands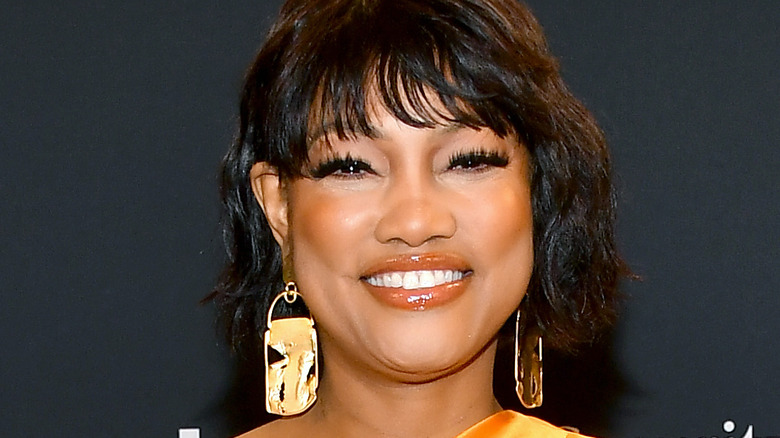 Amy Sussman/bbma2020/Getty Images
As a newcomer of "The Real Housewives of Beverly Hills" in 2020, Garcelle Beauvais had to learn how to navigate among the strong personalities of the fellow housewives. Although she was prior acquaintances of Lisa Rinna and former-"RHOBH" star Denise Richards, per Us Weekly, Garcelle found herself in the middle of Denise's scandal as well as getting to know the other ladies. Joining the clique wasn't easy, especially with her initially butting heads with Kyle Richards. Despite the drama along the way, the actor made history as the first Black housewife in the "RHOBH" franchise.
As we've seen on the show, the "Coming to America" star is an open book. She hasn't shied away from sharing personal details of her life, including her previous marriages. After a tumultuous separation from her second ex-husband in 2010, Garcelle went public with screenwriter Michael Elliot in December 2019, but by February, she confirmed on Instagram that she was single again. As of this writing, Garcelle is living her best life as a single woman. Read on as we take a deeper look into her previous marriages with her ex-husbands.
Garcelle Beauvais has a son from her previous marriage to Daniel Saunders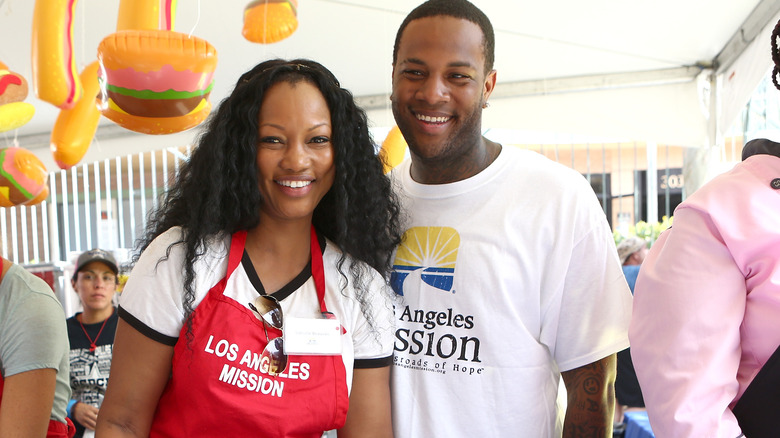 Tasia Wells/Getty Images
Garcelle Beauvais hasn't had the best of luck when it comes to her marriages, as one ended in a messy divorce. However, Garcelle was once married before at a young age. The "Jamie Foxx Show" star was married to Los Angeles producer Daniel Saunders, according to Who's Dated Who. The former couple reportedly met in 1990 when Garcelle was a model in New York City. Garcelle married Saunders after two months of dating, per Screen Rant. They welcomed their son, Oliver Saunders, in 1991. After nearly a decade of marriage, the two separated in 2000 for undisclosed reasons.
There is not much public knowledge about Garcelle's divorce from Saunders. However, a year after her divorce from the producer, the reality star did not give up on the hopes of finding love. Instead, she gave love a second chance with her second husband, Mike Nilon. Sadly, things did not end so easily compared to her marriage to Saunders.
Garcelle Beauvais had an explosive divorce from Mike Nilon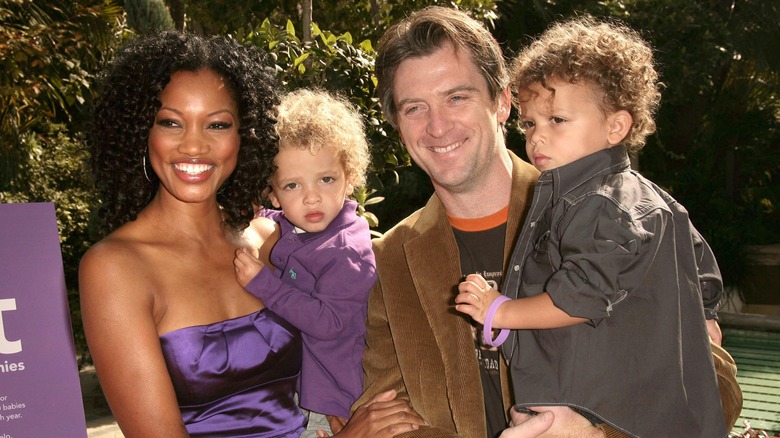 Shutterstock
Garcelle Beauvais' marriage to ex-husband Mike Nilon did not end amicably. Garcelle married the talent agent and producer in May 2001 and welcomed twin boys, Jax and Jaid. The two were happily in love at one point, and they appeared arm in arm at most high-profile events. Unfortunately, their fairytale story came to an end after nine years of marriage.
In 2010, the former "NYPD Blue" actor found out that Nilon was cheating on her for five years. People reported that Garcelle emailed an angry note in 2010 to some of Nilon's colleagues. In the email, which had the subject line "Tiger Woods/Jesse James/Mike Nilon," the actor wrote: "What do they have in common ... I found out today that MY husband of almost 9 yrs has been having an affair for 5 yrs with some sl*t in Chicago. I am devastated!!!! And I have been duped!! Our boys don't deserve this!"
Garcelle found out about Nilon's affair when using his phone and she discovered a text that said, "I love you." Garcelle filed for divorce in 2010, and it was finalized in 2011. Although the two are no longer together anymore, Garcelle considers Nilon an important part of her life. "Mike and I have done such a great job to get to where we co-parent so beautifully that I just hope that doesn't change anything for us," she told Entertainment Tonight. "My family is really, really important to me — whether we're married or not, we're still family."