The Foreign Languages You Never Knew Kobe Bryant Could Speak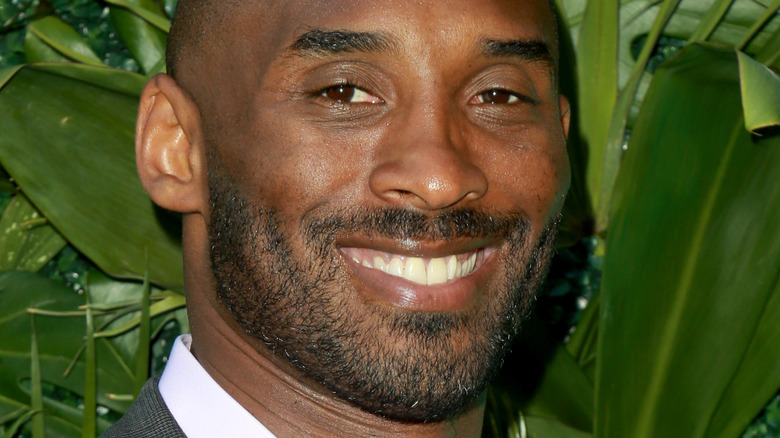 Leon Bennett/Getty Images
Despite being known for his NBA career, the late Kobe Bryant had many talents other than basketball. While playing for the Los Angeles Lakers, for example, Bryant pursued another big passion of his: rap music. In 2000, the athlete-turned-rapper released his debut single, "K.O.B.E.," which featured Tyra Banks on the chorus. The duo also performed the song at the MTV Video Music Awards that same year and filmed a music video to go along with its release. 
"K.O.B.E." was meant to preview Bryant's debut album, but the single did not perform as well as expected, causing Columbia Records to put the whole project on pause. Despite his unsuccessful rap career, Bryant excelled in other departments off the court, such as directing and writing. His first film, "Dear Basketball," won an Academy Award for Best Animated Short in 2018, for instance, making him the first Black director (and athlete) to win in that category. 
"You got to do what you love to do," Bryant told USA Today in his last sit-down interview. "I love telling stories. I love inspiring kids or providing them with tools that are going to help them." The former Lakers star also had plans to release a series of children's books via his publishing company, Granity Studios. "I have an idea for an entire universe that centers around sports, fantasy and magic," he explained. "It's as if the Olympics and Harry Potter had a baby." Apart from being a talented writer, Bryant was also fluent in multiple languages. Find out more below.
Kobe Bryant spoke Italian and Spanish (and a little Chinese)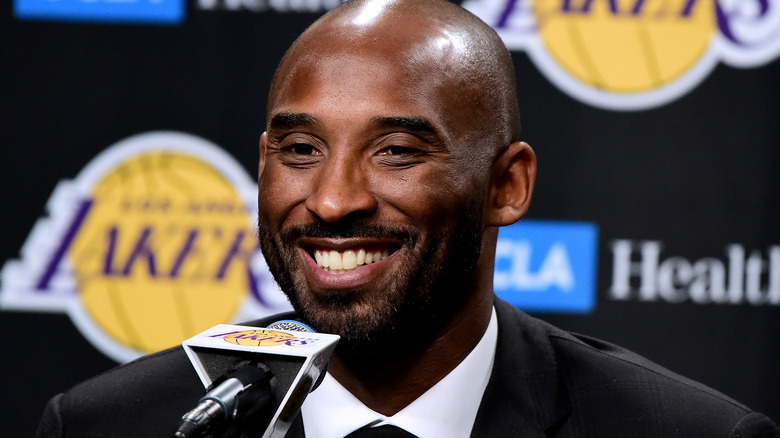 Harry How/Getty Images
Although Kobe Bryant was born in Philadelphia, he didn't spend his entire childhood in the U.S. His father, Joe Bryant, played professional basketball overseas, which allowed Kobe to live in Italy from age 6 to 12. Young Kobe first lived in Reggio Emilia, but also got to live in Reggio Calabria and Pistoia, where his dad played. Not only did Kobe first start playing basketball in Italy, but he became fully fluent in Italian, as well.
Despite leaving Italy at a young age, Kobe never forgot the language and would speak it when dealing with Italian media (as seen in this interview). Apart from being fluent in Italian, Kobe spoke Spanish, as well, also thanks to his Mexican-American wife Vanessa Bryant. When a reporter asked him where he learned Spanish so well, the late athlete said it was by "watching novelas" with his wife and mother-in-law (via Remezcla).
"Latino fans are important to me, because when I arrived [in Los Angeles] they were the fans who most passionately embraced me," he said in Spanish during a press conference. "So I told them, 'give me two or three years so that I can learn a little bit of Spanish,'" he continued. "Now, my Spanish is not that good, but I can speak a little. They mean everything to me." Kobe's surprising language skills don't stop here, though. Elsewhere, at a different post-game conference, Kobe even shared a few words in Chinese.