How Tall Is Kourtney Kardashian?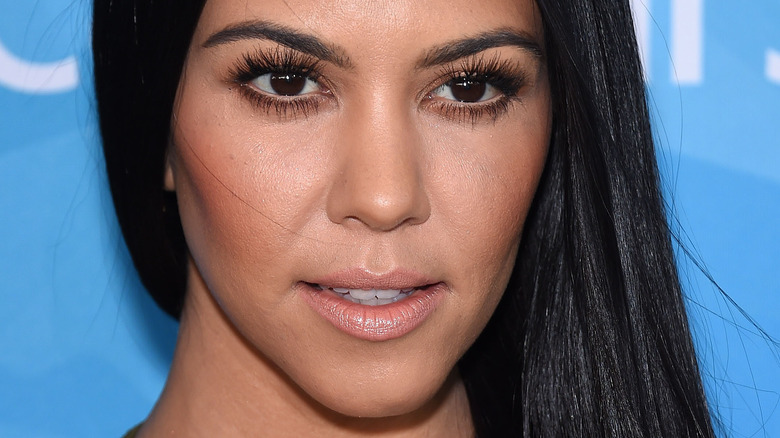 DFree/Shutterstock
On paper, for a lot of fans it seems like Kourtney Kardashian has it all: She's got three healthy children, a supportive family, the kind of fortune that comes with her fame, and millions of admirers who watch her every move on social media. Kourtney is also someone who is super close with her siblings, which include her sisters Kim Kardashian, Khloé Kardashian, Kendall Jenner and Kylie Jenner, and of course, her brother Rob Kardashian.
Speaking about how she sometimes feels maternal towards everyone, the "Keeping Up With The Kardashians" star told Redbook back in 2014, "I probably just have that in me. But I also think I am the youngest sometimes. We all have moments when we are the maternal one of the group."
And while Kourtney is certainly the oldest child in her family, one could easily mistake her as maybe the youngest, especially in photos where she is standing side-by-side with her family members. That's because she sometimes looks a whole lot shorter than some of her sisters. So, just how short is Kourtney? We've got the answer below.
Where Kourtney Kardashian stands, both in her family and her life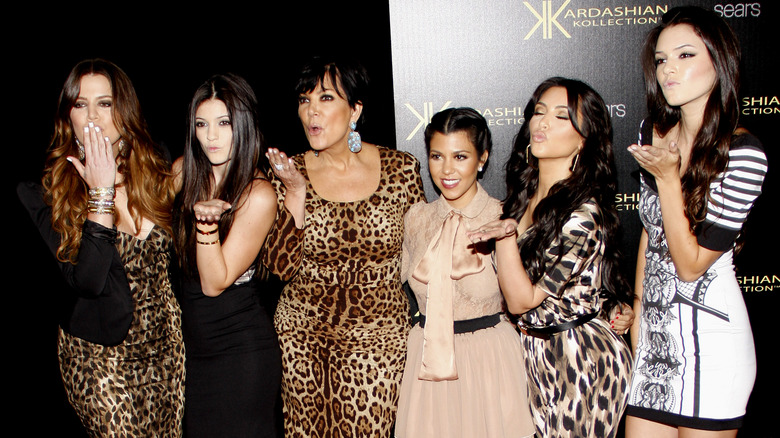 Tinseltown/Shutterstock
While looks and photos can definitely be deceiving, Kourtney Kardashian can sometimes look very petite or she can come off as very leggy, depending on the angle of her photo. But in reality, the mother-of-three is not only the shortest member of the Kardashian family, but also shorter than the average woman, too. The reality star stands at just 5 feet tall, which she says sometimes presents a challenge whenever she's picking out something stylish to wear.
In an interview with Elle back in 2011, Kourtney put it this way, "I'm five feet tall – I'm very petite – so for me, if I'm wearing a skirt or dress, it needs to be short, or else it makes me look frumpy. I need to wear either something really short or a maxi dress; anything in between just looks weird."
Kourtney's sisters, meanwhile, vary in height. Kim Kardashian is 5'2", Kylie Jenner is 5'6", both Khloé Kardashian and Kendall Jenner are 5'10" and her brother Robert Kardashian stands at 6'1", according to Life & Style. In comparison, their mother Kris Jenner is 5'6", just like Kylie. And while her height is nothing more than a number, keep reading to see how Kourtney really feels about herself.
Kourntey Kardashian knows how to stand tall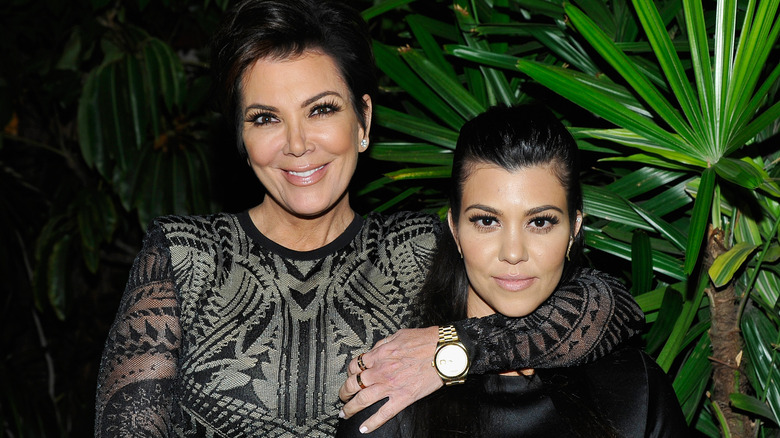 John Sciulli/Getty Images
Kourtney Kardashian has certainly had her fair share of ups and downs in her life, with most of it filmed in front of reality television cameras during the majority of her adult years. But, the older she gets, the better she feels about herself and her self-confidence.
Even though she initially felt nervous about turning 40 back in 2020, Kourtney told E!'s "In The Room" that she's since felt "amazing" after celebrating her milestone birthday. "There was this pressure, I think of where you think you're supposed to be at a certain age. I think, for some reason, 40 for me really made me analyze my life," she admitted, adding that sometimes she would just feel overwhelmed and that she would often find herself crying for no reason. But she added that despite all the stress that came with having to look picture-perfect, Kourtney says she "woke up on my birthday though feeling so good" on the day she entered her new decade.
Now that's what you call standing tall.